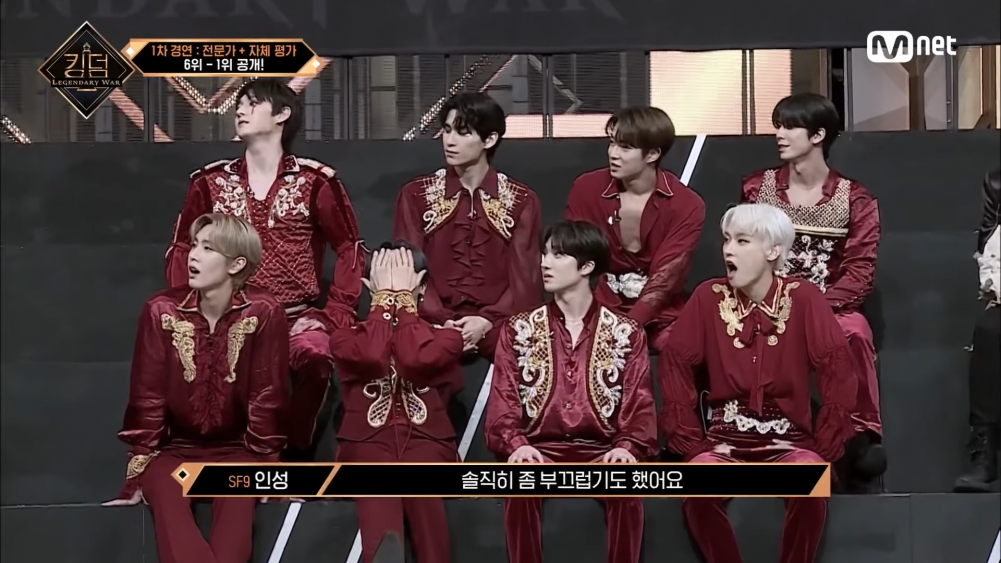 On April 15, the results from the first round of the competition were revealed on Mnet's 'Kingdom.'
Many fans and netizens tensely waited for the results that shocked many. Coming in at 6th place, SF9 received just 444.444 points from the professional evaluation and 0 votes/points for the self-evaluation.
The members were heartbroken to find out they came in last place and even receiving zero points for the self-evaluation. The usual cheery member Insung expressed his disappointment and stated that he was honestly upset to hear the result.
Still, the members didn't lose hope and were not dispirited, stating they will put in more effort to do better next time.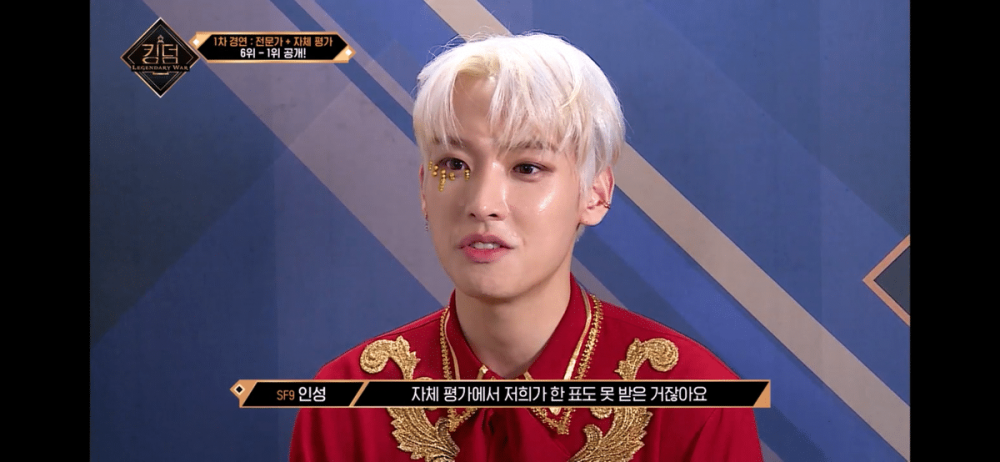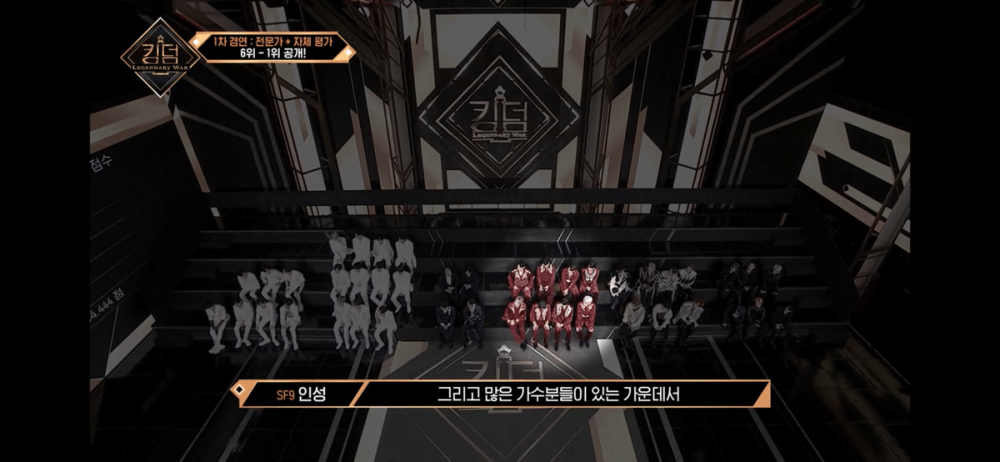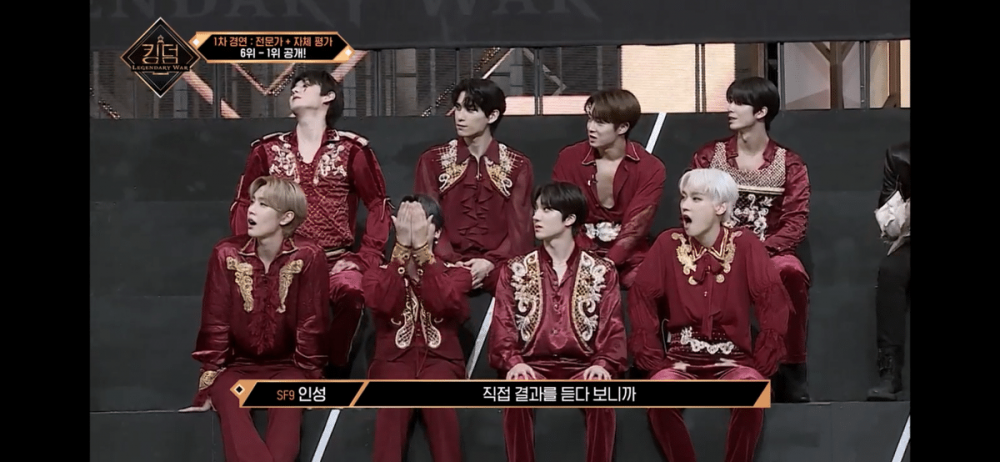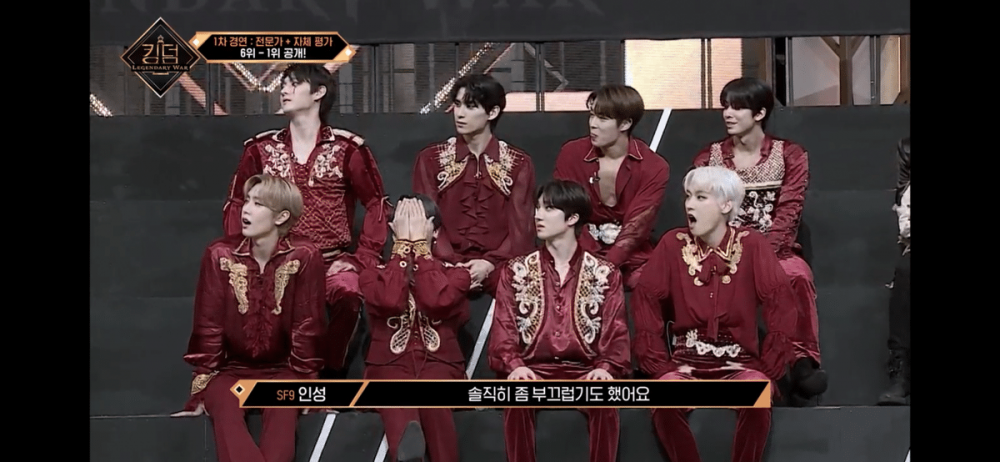 Meanwhile, iKON came in fifth place with total points of 888.889, BTOB came in fourth place with a total of 1444.444 points, The Boyz came in third place with 1833.333 points, Stray Kids at second place with 2444.444 points, and ATEEZ in first with 2944.444 points.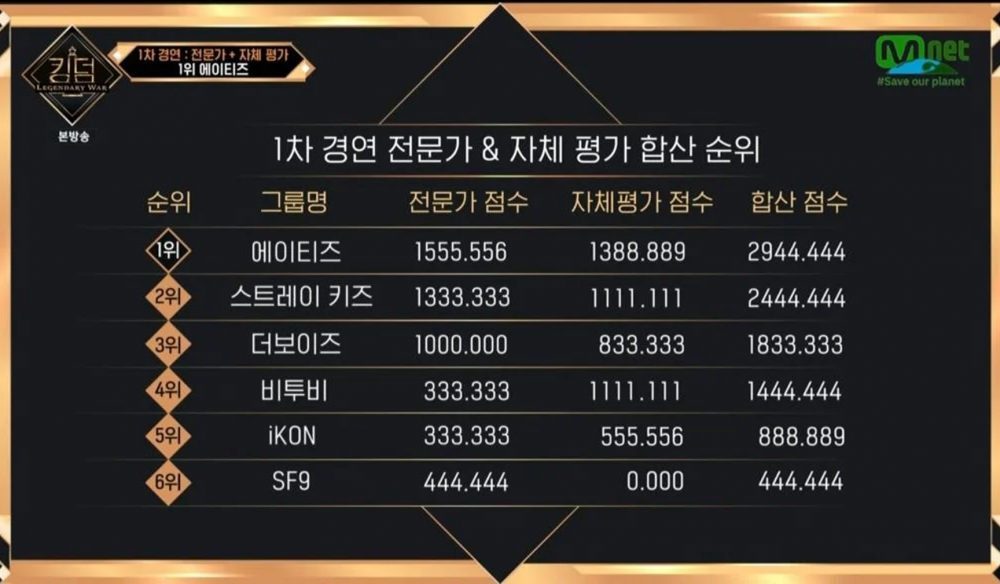 However, fans were upset as they felt the results were unfair as some of the groups were at a disadvantage with minimum stage props. Netizens commented, "I feel the results are biased," "some teams didn't even have a good stage set up," "I feel like you can see who the show is promoting," "iKON was so good, I can't believe they're on the bottom three," "Wow, the teams with the pretty stage setup got the top three. This is so obvious who this show is for," and "Mnet's so shady."SF9 fans also commented, "I really like their performance, I'm so sad SF9 came in last," "I'm so sad even though SF9 is not my favorite group," "I think I'm going to be a fan of SF9," "SF9's performance was so good," and "They were so good, I guess they only focus on the stage decoration."