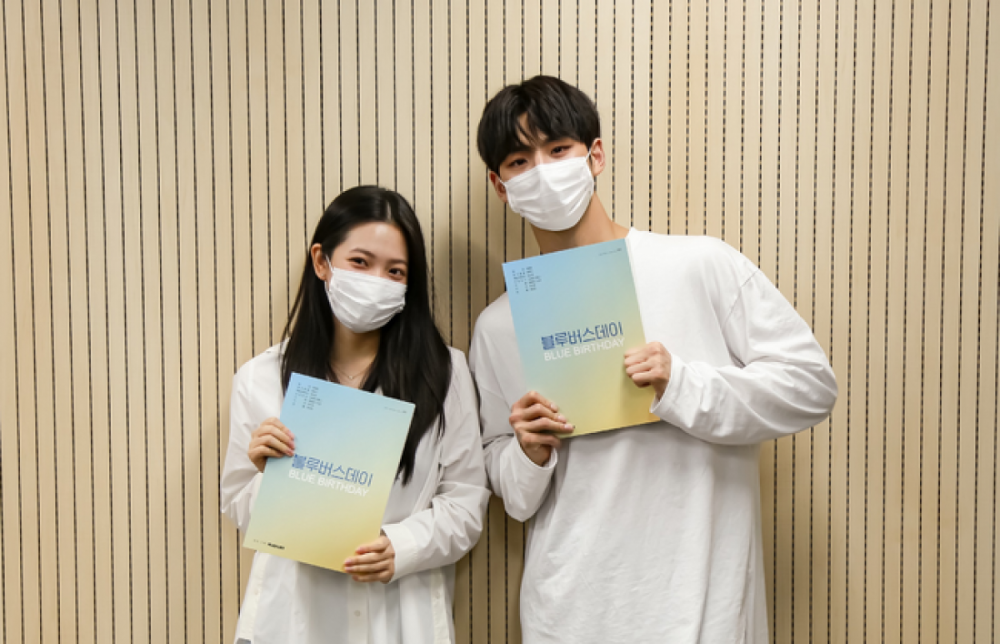 Red Velvet's Yeri and Pentagon's Hongseok have been cast in the upcoming web drama 'Blue Birthday'.

On April 7th, Playlist confirmed Yeri and Hongseok will be starring in their upcoming fantasy romance drama series 'Blue Birthday'. 'Blue Birthday' tells the story of Oh Ha Rin, who lost her first love to suicide on her birthday. She accidentally discovers a lost photo of him on her birthday 10 years later, and she travels back in time to her birthday a decade ago. Will Ha Rin be able to save her first love this time?
The cast started reading scripts on April 5th, and the show aims to premiere sometime this summer.
Are you excited for the premiere of 'Blue Birthday'?