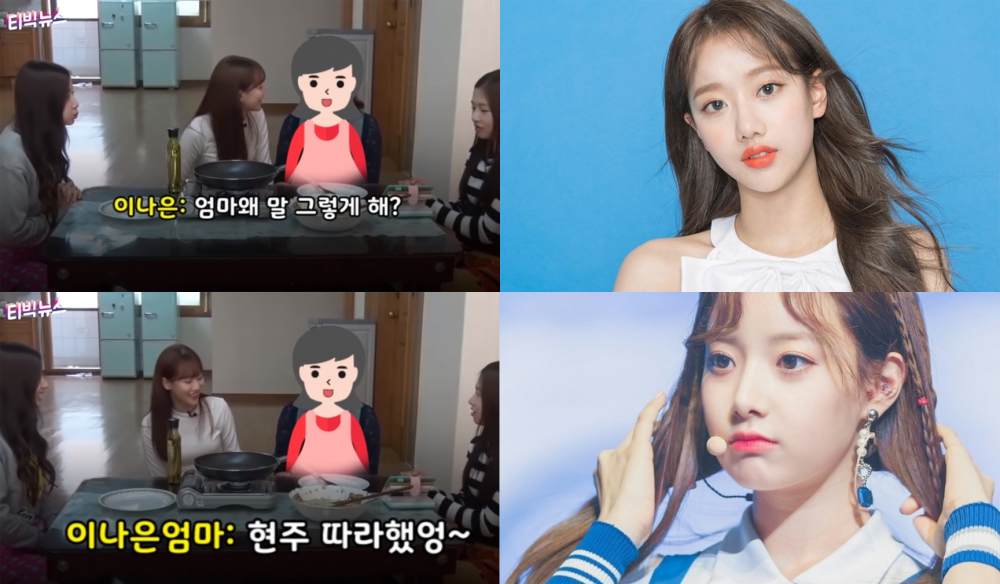 With the recent controversy of bullying within the girl group April, netizens have revisited a past video where April members visited Naeun's home.
On the 11th episode of the girl group's reality show 'Here Goes April,' members Hyunjoo and Sehyun visited Naeun's home. During the episode, Naeun's mother cooked delicious food for the two members.
In the video, Naeun's mother told Hyunjoo, "Sorry, I know Hyunjoo's can't eat spicy good but I wanted to show off my cutting skills so I put in a lot of peppers." After seeing this scene, some netizens commented they did not understand Naeun's mother. They commented on the video saying, "I don't understand. If you know someone can't eat spicy foods but put in a lot of peppers, isn't that telling her not to eat basically? lol" and "I don't understand how she decided to cut more peppers to show off her cutting skills."
In addition, when Hyunjoo asked Naeun's mother, "Can you tell us how to make this Korean pancake," Naeun's mother suddenly began talking in a baby voice saying, "The squid, I put. Then you fry everything. I had no ingredients." Naeun responded to her mother by asking, "Mom, why are you talking like that? in that tone?" to which Naeun's mother replied, "Oh! I was copying Hyunjoo."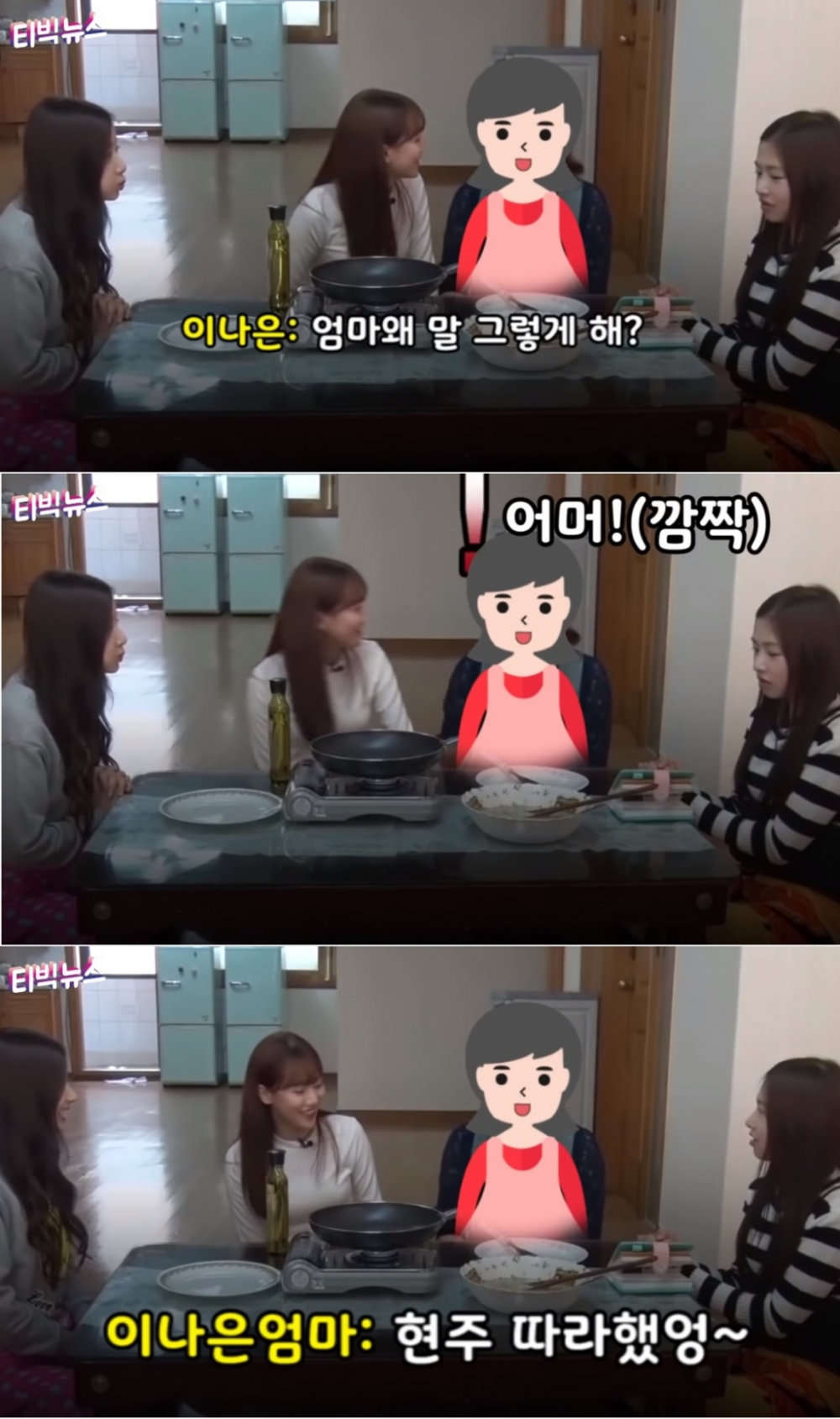 After rewatching this episode, netizens became furious as they left comments saying, "Wow, look at Naeun's mom make fun of Hyunjoo," "Why is she copying Hyunjoo all of a sudden," and "Like mother, like daughter." In fact, when the controversy over the bullying surfaced about the girl group, Naeun was heavily criticized for mimicking Hyunjoo in an exaggerated manner. Many netizens pointed out how Naeun kept mimicking and teasing Hyunjoo and realized she was being constantly bullied.
Meanwhile, On April 18th, former April member Hyunjoo chose to speak up personally regarding the controversial rumors that she was bullied and mistreated by her groupmates during her time as an idol. In her statement made through her social media, Hyunjoo claimed that she had been mistreated and ostracized by her members starting 2014 until she left the group in 2016. She said, "I was subject to constant verbal and physical abuse, mockery, cursing, and attacks against my character." She claimed that when she reached out to the agency for help, but all she got in return was criticisms directed toward her.