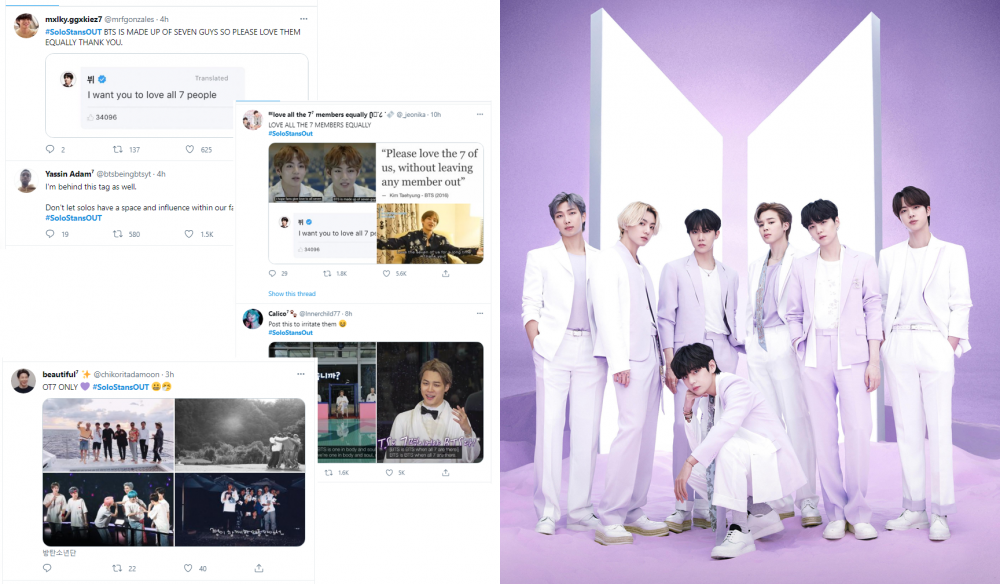 With recent speculations that all seven BTS members will enlist in the mandatory military service at the same time, there has been much discussion from fans about the matter of members promoting as a solo.
Some netizens and fans expressed their opinion on the matter by saying it might be better for the members to enlist separately so that they can do some solo activities. Some fans have continued to complain that Big Hit Entertainment (now HYBE Corporation) did not permit the group to do solo activities. However, there are some fans who have taken things too far as they explicitly support only one member out of the group.
Therefore, this caused the BTS fandom to take it to social media to express how tired they are of Solo Stans who only care about one member. In fact, BTS members have always stressed the fact that BTS is seven members and that the seven members are one. BTS members also expressed their willingness to only promote as a whole group on different occasions.
Nevertheless, there have been constant fans who have gone through extensive effort to support only one member despite the members' wishes for these fans to show their love and support for all seven members. Now, social media platforms such as Twitter have been filled with tweets with the hashtag #SoloStansOUT as BTS fans are shunning these fans who only support one member.