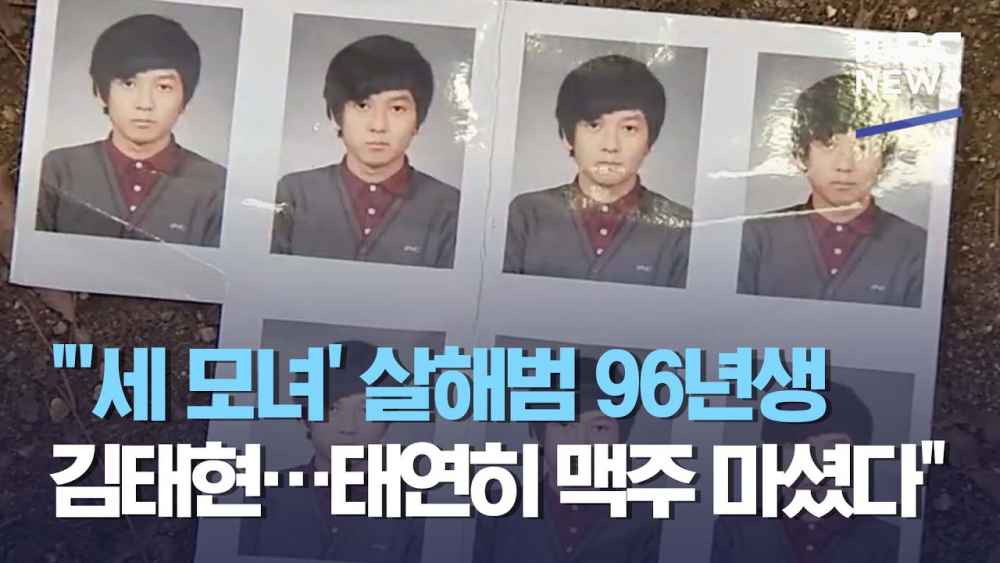 [Content Warning/Trigger Warning. The following content may be disturbing.]
Numerous Korean news media outlets revealed the face and the information of the man who brutally murdered a woman and her two daughters. His name is Kim Tae Hyun, born in 1996, age 24.

Kim Tae Hyun entered a woman's home pretending to be a delivery serviceman and murdered a woman and her two daughters. After killing three people, he even took out a beer from their refrigerator and drank it at the scene of the heinous murder.

Police stated that they decided to disclose the information of the criminal after 40 minutes of discussion. They considered the meticulous planning of the crime, sufficient evidence, including the murder weapon and forensic evidence collected from the scene, and the brutal crime that caused social unrest.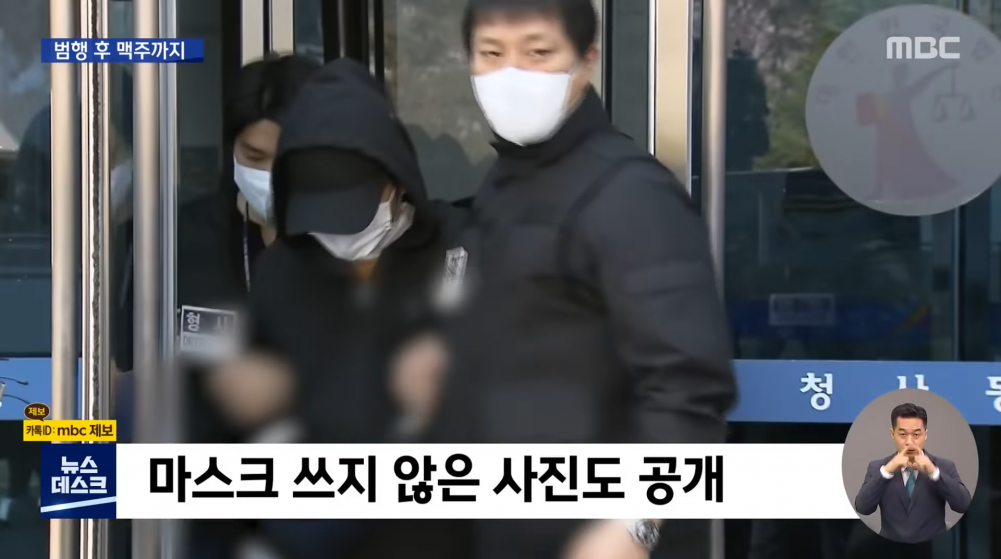 The police also decided to release Kim Tae Hyun's photo through news media outlets since his face wasn't properly revealed on camera because he had to wear a mask while being transported from Nowon Police Station in Seoul.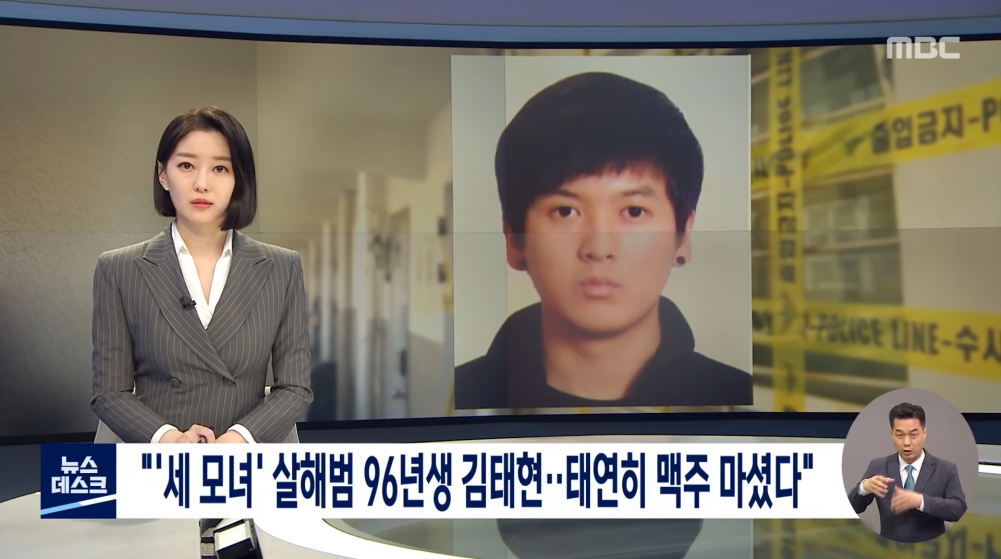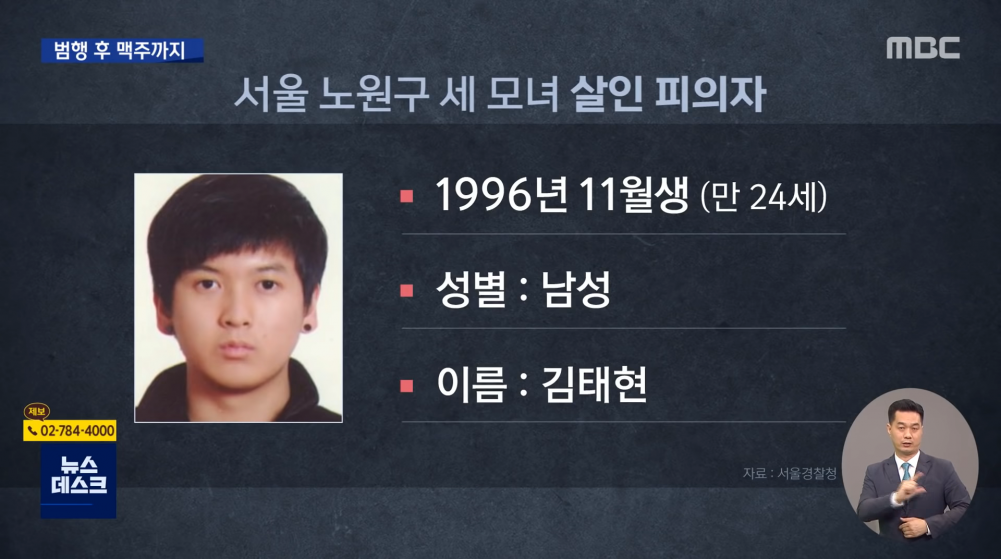 With the arrest warrant issued for Kim Tae Hyun, the police investigation also is gaining momentum, and the specifics of his crimes are being revealed. Kim Tae Hyun did not have a fixed occupation and was revealed to spend most of his day at a PC cafe playing games all day. It was revealed that he met the older daughter through an online game in January 2021 and wanted to date her. Shortly after, Kim Tae Hyun began stalking her. He had become angry after the daughter rejected his advances.

On the day of the crime on March 23, Kim Tae Hyun entered the apartment at 5:30 PM, saying he was a delivery serviceman. He killed the younger daughter first by stabbing her multiple times. He also killed the mother and the older daughter in the same method when they returned home.

The police are currently investigating Kim Tae Hyun further through a psychological analysis and obtaining his mental evaluation.