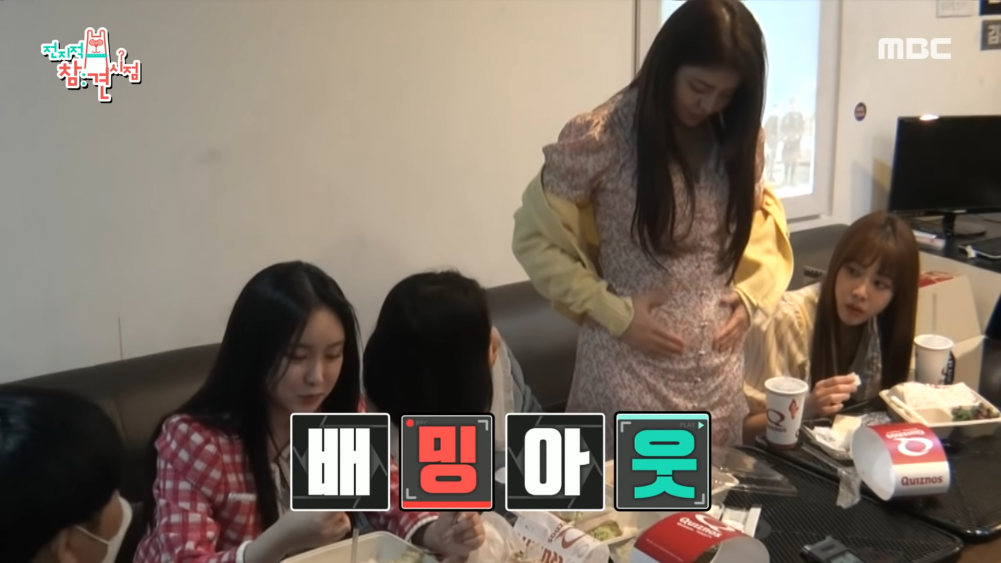 Fans and netizens alike can't help but fall deeper in love with Brave Girls, the group that recently skyrocketed into popularity after their song "Rollin" belatedly received immense recognition.
On the episode of MBC's entertainment show 'Point of Omniscient Interfere' that aired on April 17, Brave Girls were seen going through a busy day of schedules.
In the episode, Brave Girls' manager had to go out and buy sandwiches for the members who were busy preparing for an interview. As soon as the girls saw the food, each one of them couldn't help express their excitement.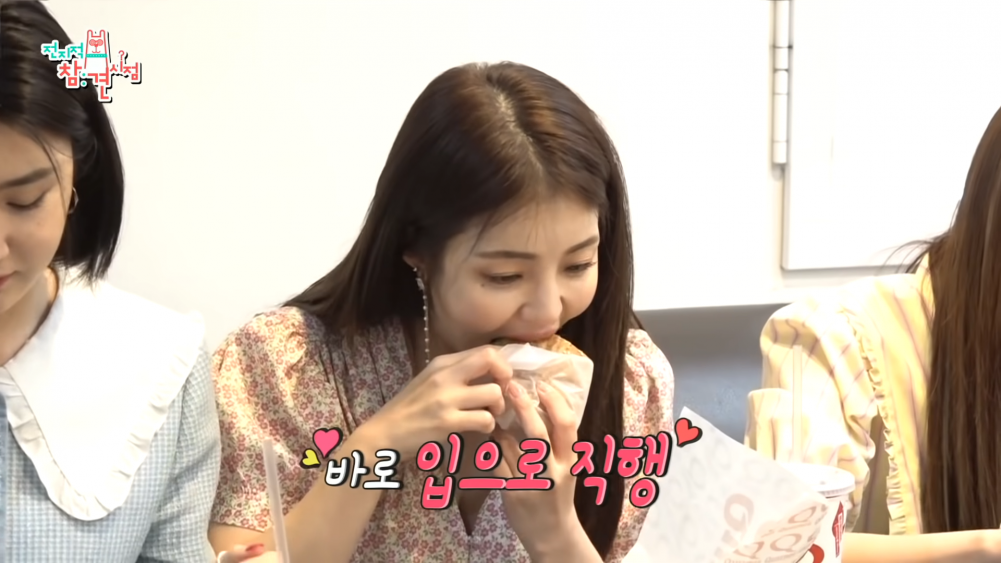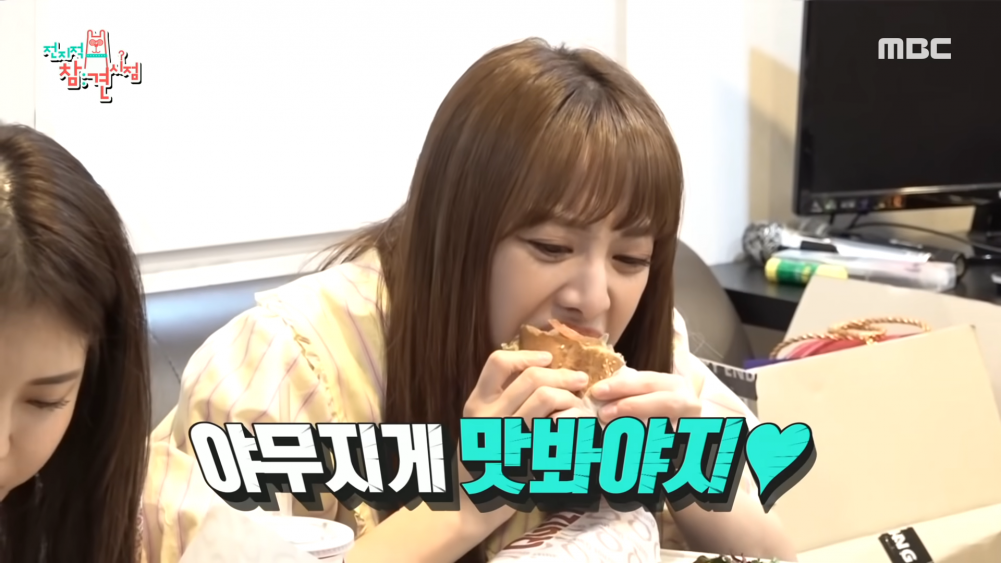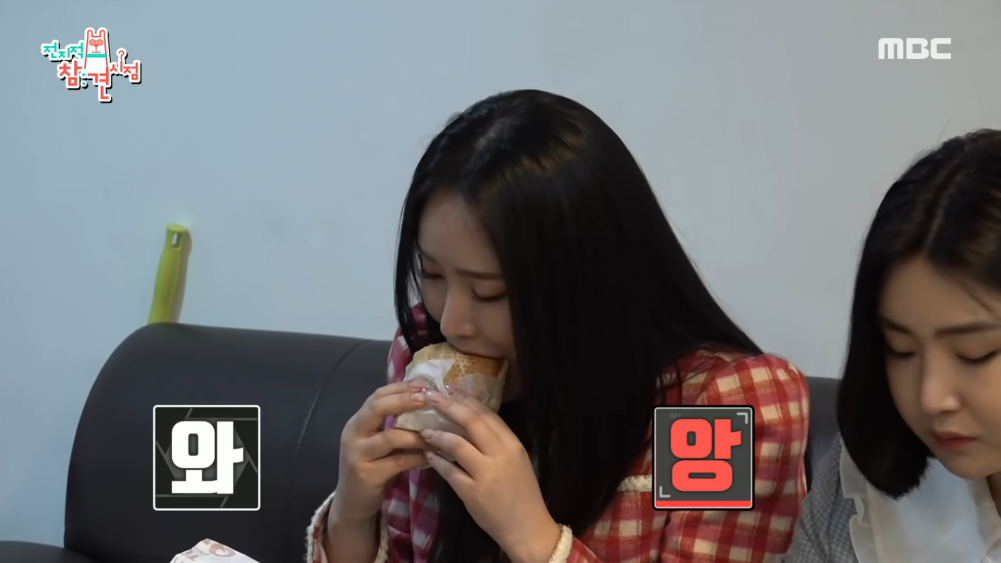 While eating their lunch, Brave Girls went on to ask the manager about their next schedule and were surprised after hearing they were scheduled for a pictorial.
The members, who were almost done eating, quickly realized what was in store for them. Yujeong responded to the manager by saying, "Then our stomachs can't be sticking out."
After saying that, Yujeong stood up from her seat and went onto explain, "When I suck in my stomach, it's like this but when I stick it out, it's like this." While saying these words, Yujeong stuck out her cute stomach to show off a small bulge.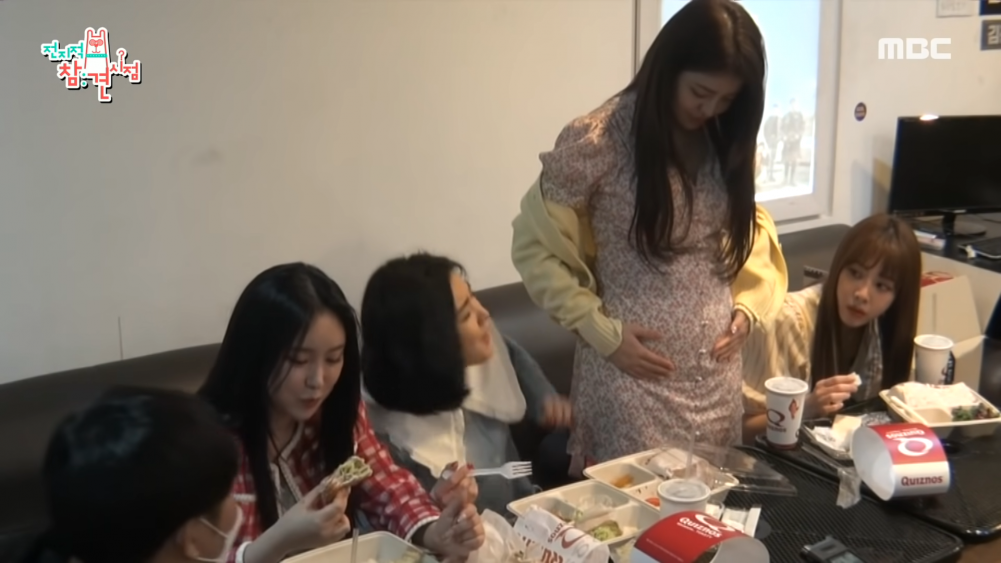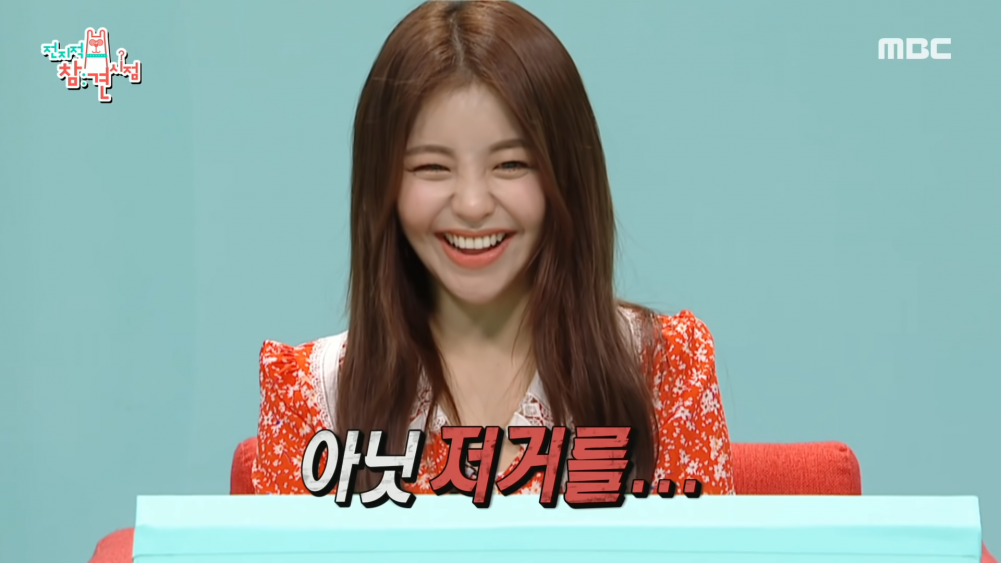 Yujeong continued to playfully suck in her stomach and stick it out repetitively, saying, "Before, after," making her members laugh. Yuna saw Yujeong and went on to cover Yujeong's stomach in an attempt to shield her from the camera, saying, "Stop it!."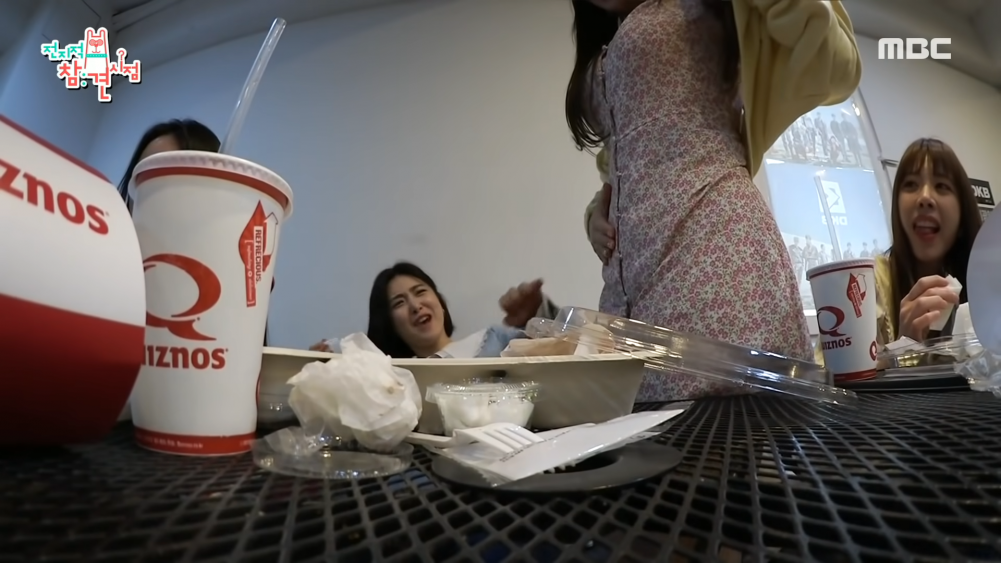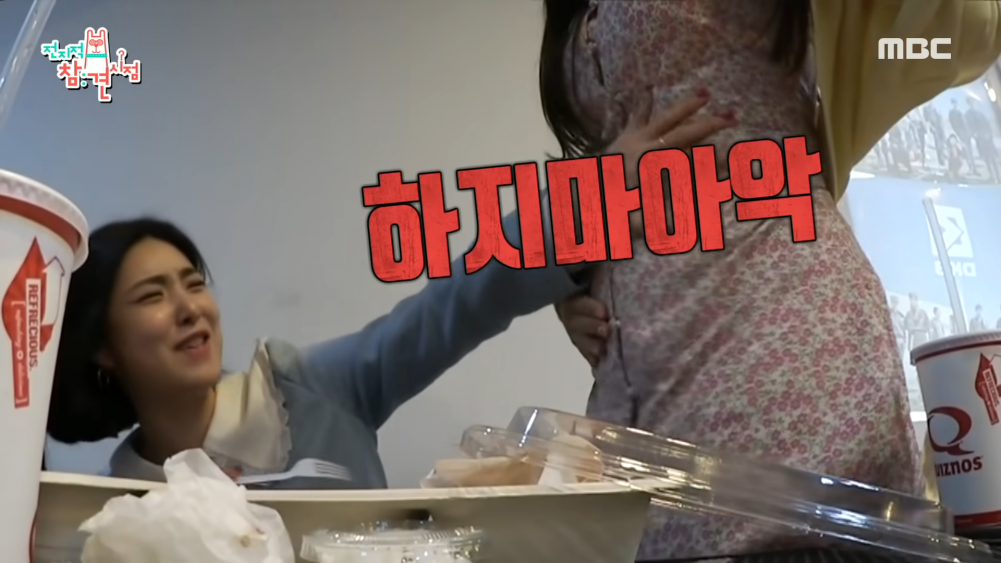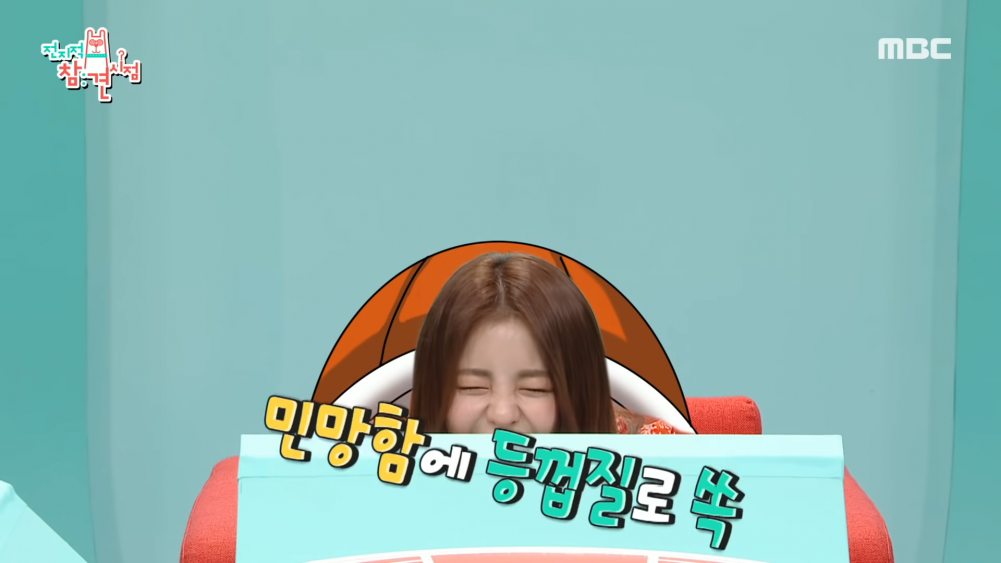 While watching the video, MC Jun Hyun Moo went on to say, "I've never seen a girl group member stick out their stomachs like that," being fascinated with Yujeong's adorable actions.
Yujeong became embarrassed that the studio released the video of her sticking out her stomach, but it was already too late as many netizens got to see Yujeong's delightful personality. Many fans have already fallen deeply in love with the girl group, especially for their cool and lovable personality.