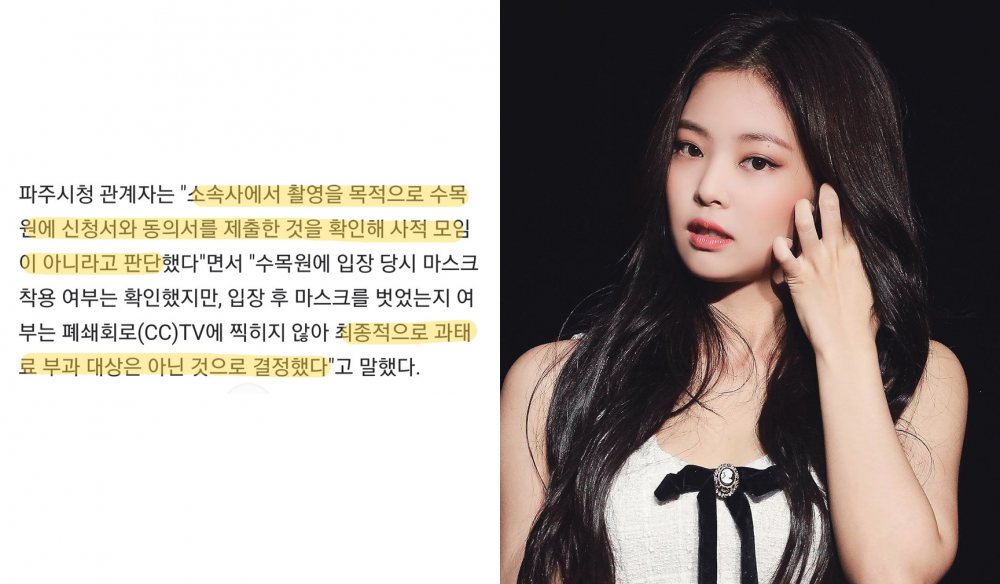 It was revealed that Paju City concluded their investigation into BLACKPINK's Jennie and concluded that the singer did not break any quarantine rules.
On April 22nd, one netizen posted an excerpt from a recent article stating that Paju City did not find any fault with Jennie. According to the article, an official from Paju City Hall stated, "we confirmed that the agency had already submitted an application and received consent from the arboretum for filming. It has been confirmed that this gathering was not a private meeting or personal gathering. We have also checked if the individuals were wearing a mask but would not confirm if they had taken off their masks after they had entered the arboretum. Therefore, we concluded that the artist is no subject to a fine."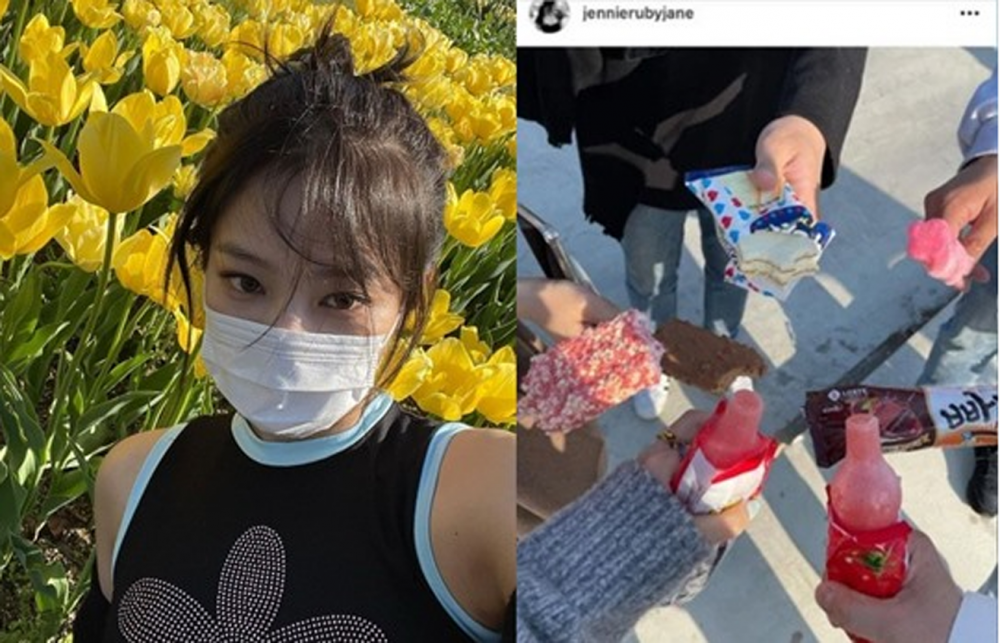 Previously, one netizen filed a complaint against the BLACKPINK member for breaking quarantine rules after seeing a post showing more than five people gathering on Jennie's social media. The netizen, who reported Jennie, explained that "I filed a complaint that Jennie broke the quarantine guidelines and sent in the report to the health center in Paju. I spoke with the official team in charge of health and quarantine administration. The team stated that they will review the case and will investigate to see if Jennie will be given a fine."

On April 15, the BLACKPINK member shared several photos on Instagram of a visit to an arboretum in Gyeonggi Province, and some of the photos featured several people holding ice cream. The total number of ice creams amounted to 7, which caused speculation she had violated social distancing guidelines. Following the speculation, Paju City launched an investigation against the artist and concluded that she was found not guilty because her visit to the arboretum was for business.