This Australian journalist recently shared what could be the beginnings of Steve Aoki's K-pop collaboration.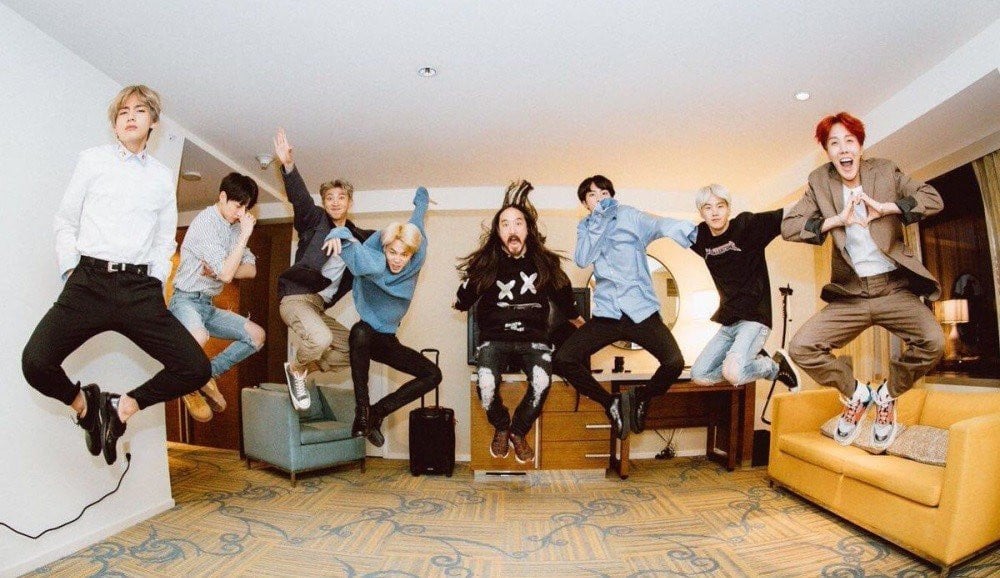 On January 22 2021, Australian Journalist and face of K-Pop in Australia, Andy Trieu, shared a video from 2016 to his YouTube channel and Instagram of him introducing DJ, Steve Aoki, to BTS and EXO's music.
This comes a year before BTS' first collaboration with Aoki on the Mic Drop remix, leading many commenters, and Trieu himself, contributing the lead up to the collaboration to his sharing of the Blood, Sweat & Tears music video.
Ex-K-pop band, Led Apple, member and fellow Australian, Jang HanByul, called Trieu the, "first stepping stone for the collab[oration]", on Instagram, with many commenters on the videos holding a similar sentiment.
While Trieu responded with humble replies, saying, "It was all them, but I'll take it", it was Aoki's first experience seeing BTS, so it was very much a stepping stone towards the 2017 remix, and then full collaborations on The Truth Untold and Waste It On Me in 2018.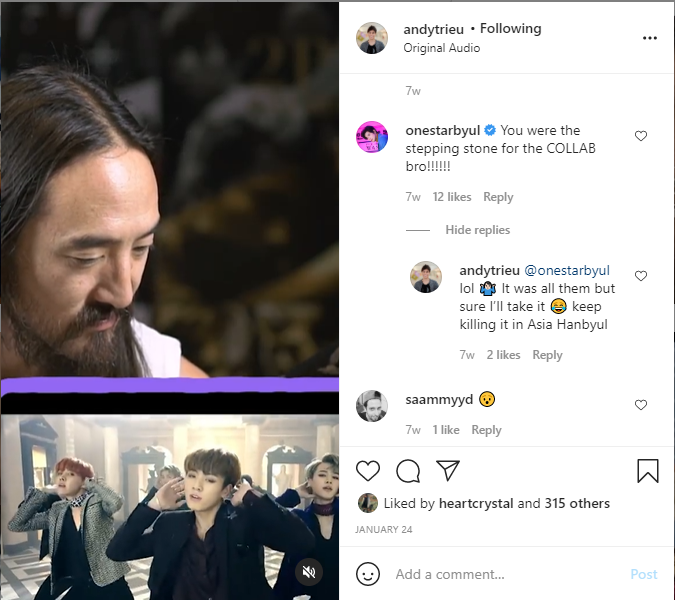 The Japanese-American DJ was in Australia to headline the MTV Beats and Eats Festival in Wollongong in November 2016, and popped in to SBS Popasia HQ in Sydney for an interview with Trieu. Aoki revealed that K-pop and J-pop were already on his radar, noting that he wanted to collaborate with Big Bang and J-pop queen, Kyary Pamyu Pamyu.

Since his work with BTS, he has also collaborated with Beat Interactive's, A.C.E, on a Fav Boyz remix, and is still looking to collaborate with K-pop idols, name dropping Monsta X and CL as artists on the top of his list in 2018.
What are your thoughts on Andy Trieu's part in getting the BTS x Steve Aoki relationship started? Let us know in the comments, and also share the collaborations you wish would happen in K-pop, with Steve Aoki or other.