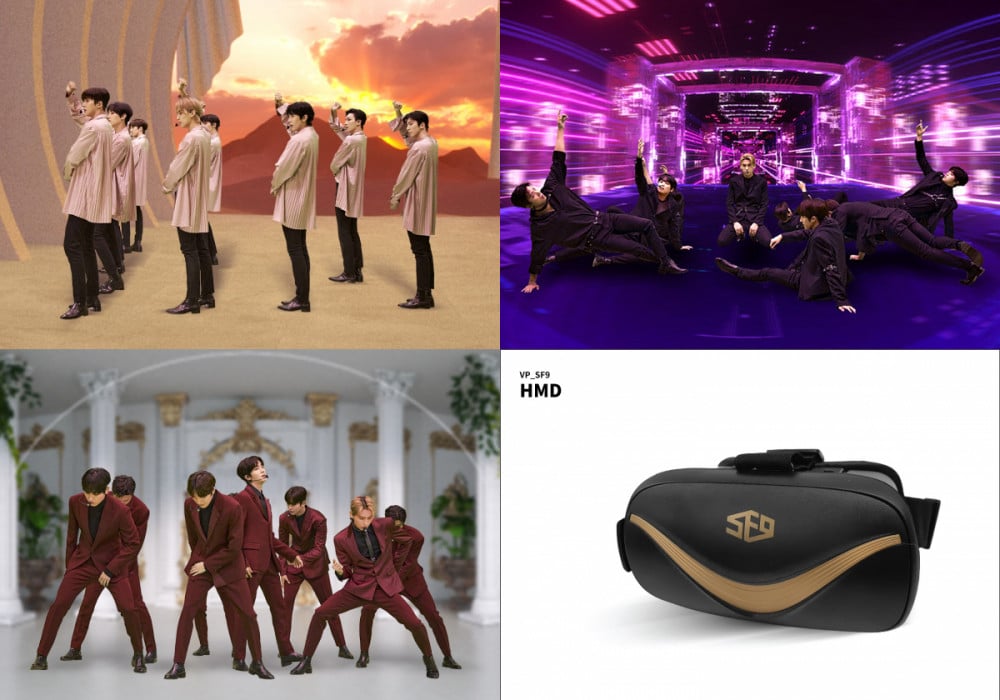 SF9 have partnered up with Genie Music to release their very own 'Virtual Play Album'!
The 'VP Album' utilizes VR technology to deliver exclusive, virtual viewing experiences of K-Pop artists' unique performances, featuring 360-degree viewing capabilities, 3D VFX, and more. SF9's very own 'VP Album' will feature a total of 5 tracks including "Good Guy" and "Now or Never". Fans can enjoy a virtual metaverse concert right from their homes!
Pre-orders for SF9's 'VP Album' open up on March 11, with the album being released later this month on March 18. The album also comes with exclusive HMD photoshoots, photocards, and a variety of unique VR contents. Users can access the VR contents via Genie Music's 'Virtual Play' app, available worldwide.
Meanwhile, girl group MAMAMOO also released a 'VP Album' last year, greeting viewers with an innovative K-Pop experience.