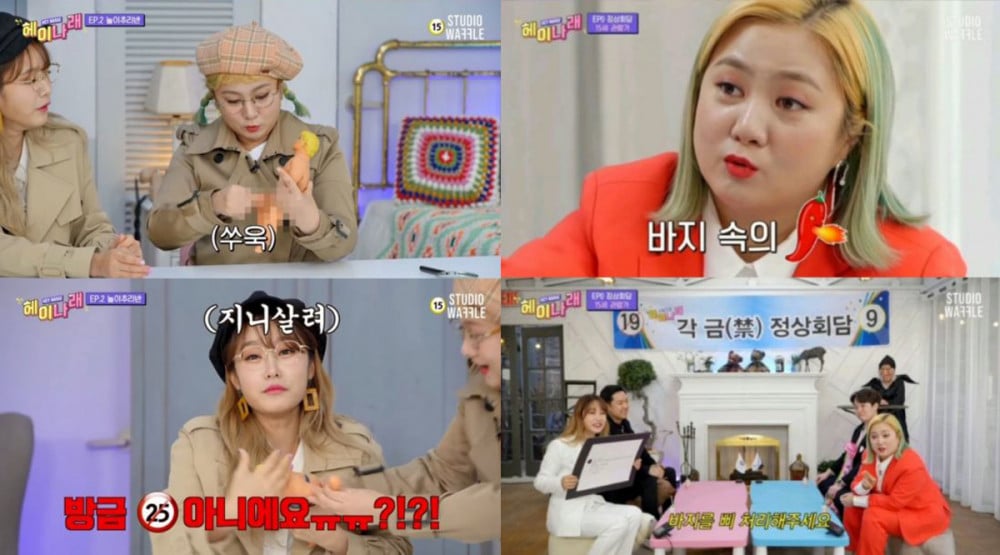 On March 25, Park Na Rae's label also issued a statement of apology after a recent broadcast of the YouTube series 'Hey Narae' became a topic of controversy.
Previously, netizens heavily criticized Park Na Rae's "inappropriate" comments and behavior on a recent episode of the Studio Waffle web series 'Hey Narae', making sexual jokes that some viewers felt crossed the line.
Now, Park Na Rae's side has responded with the following statement:
"This is Park Na Rae's agency JDB Entertainment. First, we would like to apologize for the fact that our statement was delayed. We sincerely regret the delay caused by the fact that we spent significant time discussing the issue with the production staff of 'Hey Narae'.

After receiving detailed information regarding the 'Hey Narae' series, including descriptions of the props she would be working with, the character she was to portray, etc from the production staff, Park Na Rae should have considered carefully how far she ought to go with her jokes as well as her actions and behaviors; she is now deeply reflecting on the fact that she was not more careful. We are fully aware of the discomfort that the video has caused viewers, and we would like to bow our heads in apology.

We have wrapped up discussion with the staff of 'Hey Narae' with the conclusion that Park Na Rae will be leaving the program. Based on the lessons learned from this incident, we will do our best to carefully consider comments and behavior in the future.

Once again, we offer our heavy words of regret to all who were afflicted by this incident."
Additionally, YouTuber Hey Jini has also issued a personal apology via SNS, promising her viewers that she will be more considerate of the programs she chooses to appear on in the future.