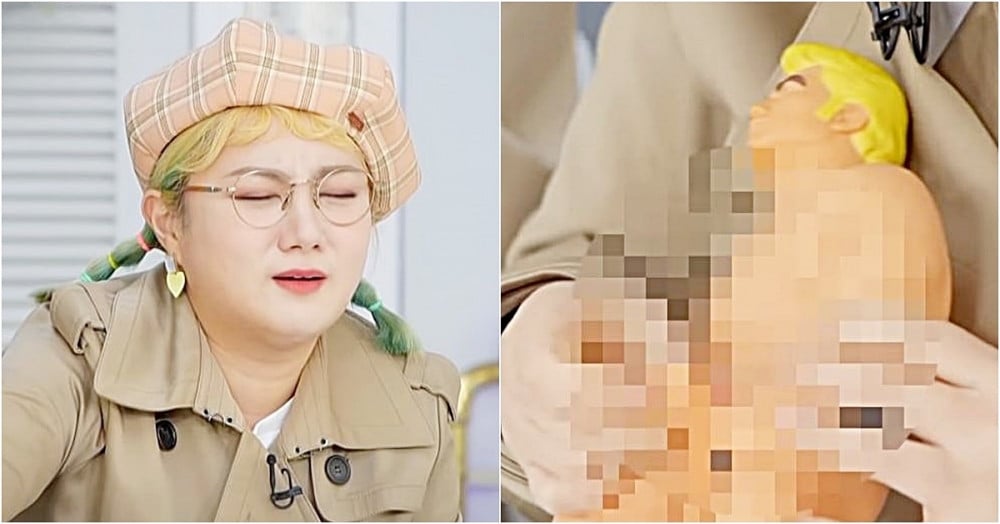 [C/W Content Warning]
Park Na Rae is under fire for her inappropriate sexual comments and actions on the YouTube show 'Hey Na Rae.'

On March 24th, the production team of 'Hey Na Rae' posted an apology after netizens found discomfort in Park Na Rae's actions on the second episode of the YouTube entertainment show. During the show, Park Na Rae and Hey Jini were seen playing with a stretchy toy in which Park Na Rae took the toy's arm and put it between the legs to make it look like a penis.
Many netizens complained about the comedian's actions stating that her actions were unfitting and were close to sexual harassment on a YouTube show that even children can watch.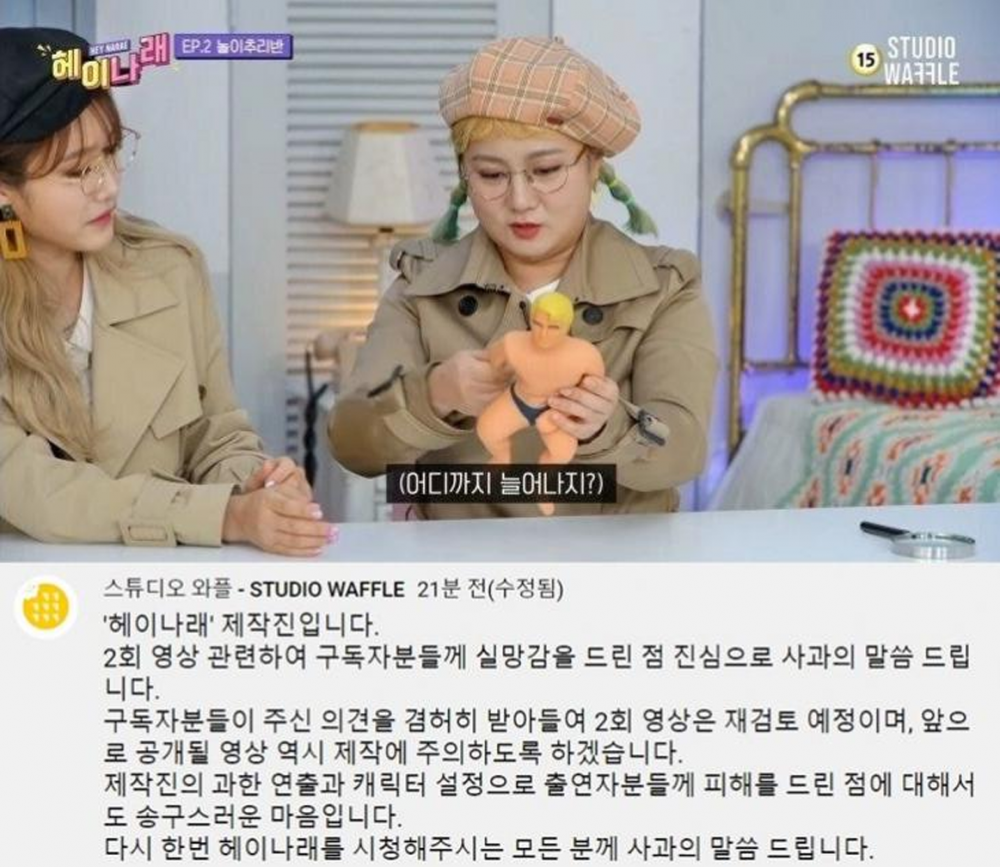 However, despite the apology, Park Na Rae's previous actions on the show are being revisited, and she is continuing to receive criticism for her actions on the show.
During the first episode, Hey Jini and Park Na Rae met to negotiate on what should be allowed on the show and what should not be. During the negotiation, Hey Jini was having difficulty dealing with Park Na Rae, as the comedian continued to make blunt remarks. Hey Jini then said, "My fans told me to shake a carrot if I'm in a difficult situation," and made the gesture of shaking a carrot. When Park Na Rae saw her actions, she made a different gesture of moving her hand up and down, mimicking masturbation that was blurred.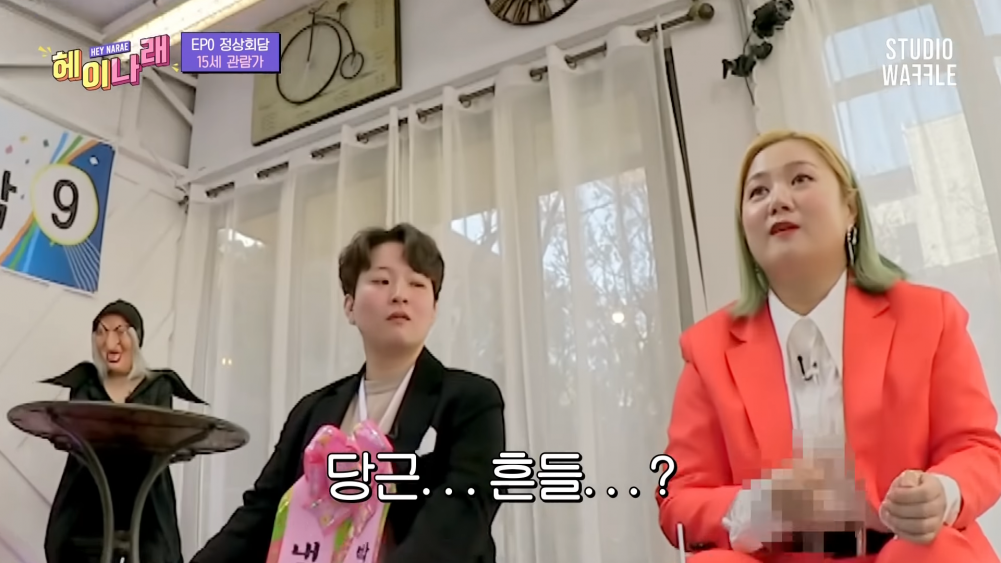 Then Hey Jini, being shocked, asked Park Na Rae to stop using her hand and prohibited her from using her hand to make any kind of gestures, to which Park Na Rae protested and asked if she could use her feet instead.
Hey Jini permitted the use of Na Rae's feet but was shocked at what Park Na Rae did next. Park Na Rae went on to use her feet to rub one leg of the table up and down. As she was doing that action, Park Na Rae went on to make comments such as "Yas" in an inappropriate manner.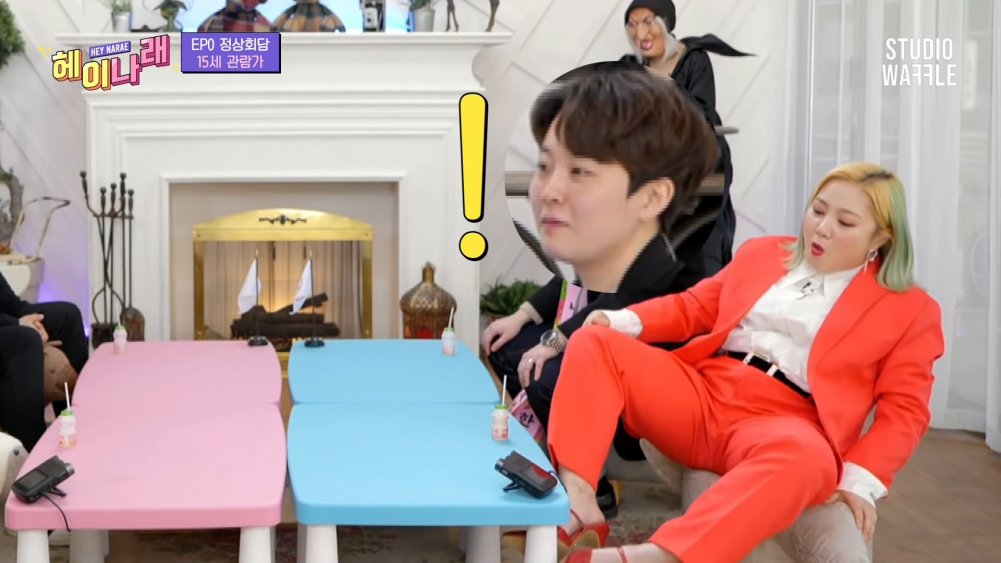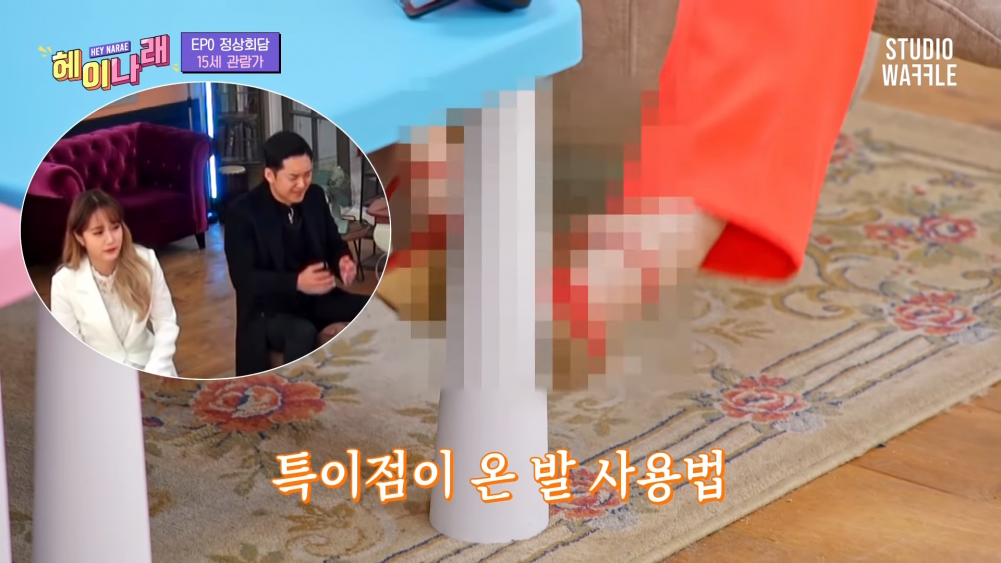 After seeing Park Na Rae's actions, many netizens criticized, "That is not even an adult channel; why is she acting like that?" "Aren't children going to be watching this too since Hey Jini is on it?" "I'm so disappointed," "This is so disgusting," "I really think this is too much, especially for a show that children might watch!" "Omg, I can't believe she's doing that in front of a guy," and, "I think she's crossing the line this time."