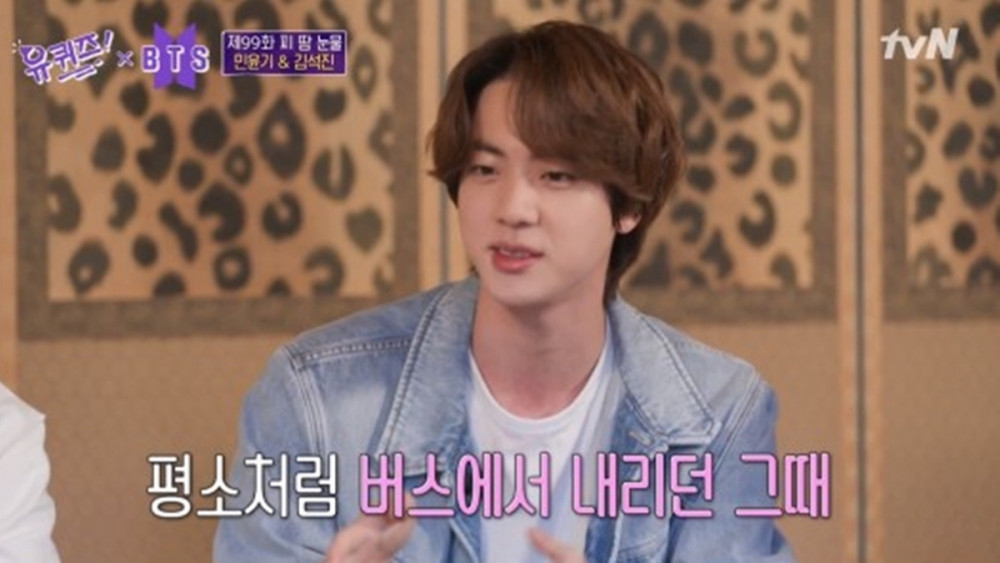 Some time after the March 24 broadcast of tvN's 'You Quiz on the Block', some fans felt that of the BTS members, Jin had the least amount of "screen time" during the BTS special episode.
As a result, some fans decided to file complaints with the 'You Quiz' staff via the program's official website.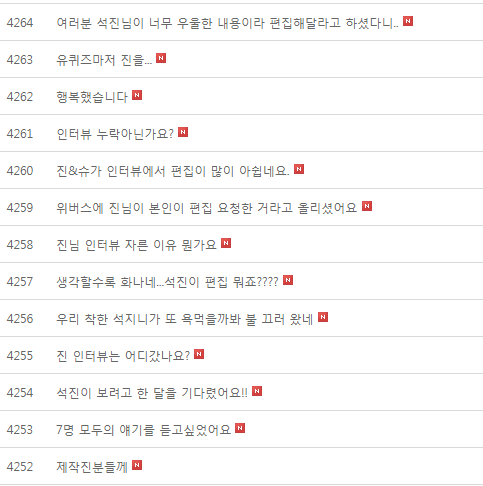 However, since then, member Jin has personally clarified via a Weverse post,
"When I thought about it afterward, I felt that I talked about sad things too much on 'You Quiz' so I asked them to cut those parts out.. hehe."

Reading Jin's clarification, fans immediately went on to correct their complaints with messages of gratitude toward the 'You Quiz's staff.
Some said,
"You Quiz was so fulfilling (heart)."
"Thank you so much for taking so much care. It was such a wholesome episode TT."
"I really enjoyed the episode (heart)."
"Dear You Quiz staff, today's broadcast was really enjoyable."
"You Quiz! This is an episode I want to keep forever!"
"You Quiz is the best variety :)"
"Thank you for your affectionate editing."
"There are definitely ARMYs in the You Quiz staff!"