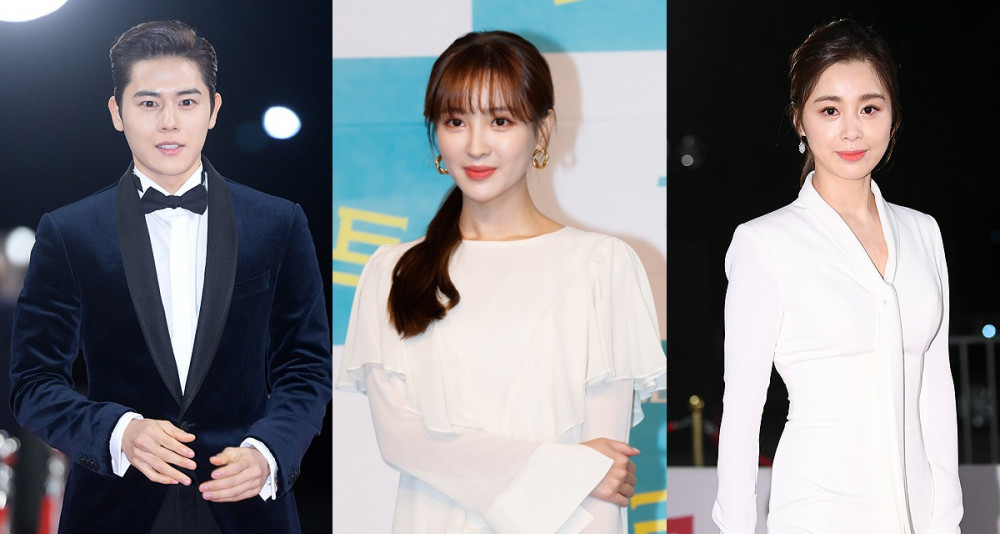 Stars of the controversial SBS historical-fantasy drama 'Joseon Exorcist', which swept major entertainment news headlines throughout this past week, are now apologizing to viewers one by one soon after the drama's cancellation.
Previously, the drama's lead actor Jang Dong Yoon stepped up as the first cast member to release a personal apology for the issue. Afterward, the drama's director Shin Kyung Soo, as well as lead actress Lee Yoo Bi, also issued formal apologies.
As of March 27, all of the lead actors and actresses of 'Joseon Exorcist' including Jung Hye Sung, Seo Young Hee, Dongjun, Geum Sae Rok, Kam Woo Sung, Park Sung Hoon, and more have released personal apologies, either via their official agency or through their public SNS accounts.
Actress Jung Hye Sung wrote:
"First, I would like to sincerely apologize for my failure to assume a better-informed attitude about the country's history while choosing this production. As a citizen of this nation, it was my inadequacy which led me to overlook the influence that I may have on the public in my role as an actress and a public figure. I truly apologize to all those who were hurt because of my faults."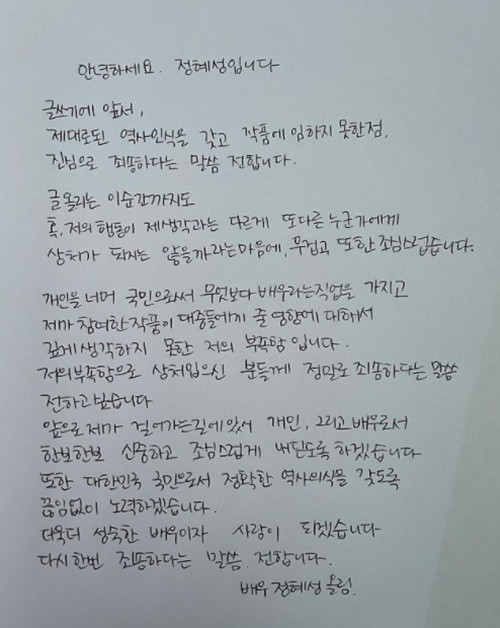 Actor Park Sung Hoon stated:
"Despite the weight and responsibility I felt in working on a production which dealt with the names of real historical figures, I was nevertheless unable to properly assess the boundaries between creativity and distortion. I was under the impression that as long as I did my best as an actor, portraying my given character with sincerity, it would be fine; this was my mistake. I am ashamed of myself for realizing my faults only now, after such a public incident. I will accept all of the criticism solemnly."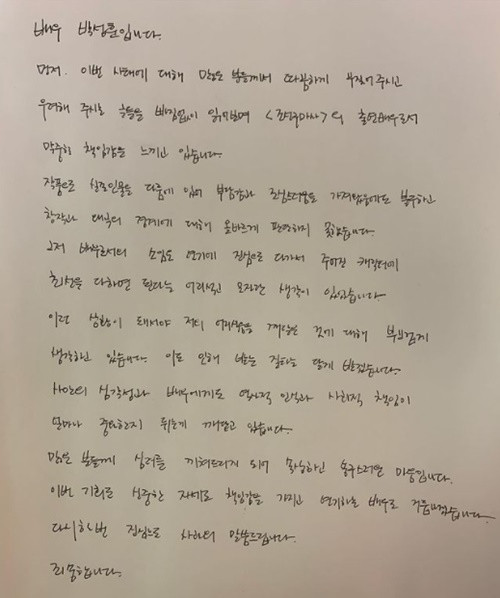 Actress Geum Sae Rok wrote:
"When choosing this production, I should have been more careful in my assessment, but I failed to see the controversial aspects which distorted the country's history and accepted my given role. As a result, I disappointed many people with my actions, and I truly apologize."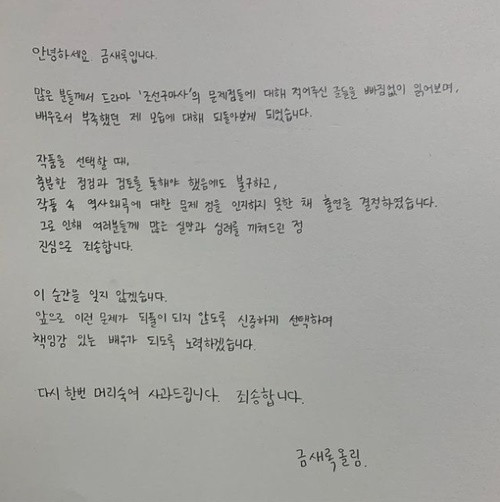 Dongjun likewise stated:
"I bow my head in apology. I should have chosen my productions more carefully, but as an actor I failed to demonstrate my responsibility. Particularly, I overlooked the dire importance of our country's history which should never be treated lightly, and I did not see the controversial issue related to the production. I sincerely apologize. I will continue to educate myself, give my best effort, and reflect seriously so that such an incident does not occur again."