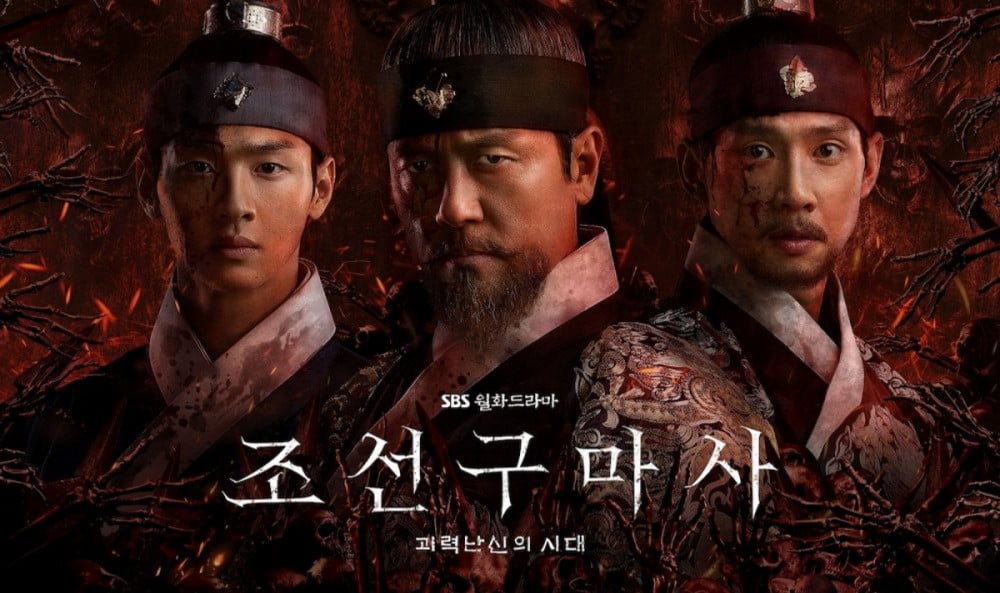 'Joseon Exorcist' director Shin Kyung Soo and actress Lee Yoo Bi have apologized following the cancellation of the drama series.

As previously reported, SBS confirmed the official cancellation of 'Joseon Exorcist' after criticism the drama series contributed to historical distortion. Lead actor Jang Dong Yoon has already apologized to viewers for his part in drama, while other cast members deleted all traces of the series from their social media.

Actress Lee Yoo Bi stated on social media:


"Hello. This is Lee Yoo Bi. I'm writing this as I wanted to upload a reflective post as to having given many people discomfort through the issue. Please understand that my post comes late as I'm uploading it after the drama team's side has finished organizing the situation. This drama was one that I met with during a period of time when I had a lot of personal worries. It was a point in time when I was thinking about what kind of role I wished to take up in the future, what I'm able to do, and how I wanted to fulfill new things and challenge them one by one. It was due to my personal greed I wanted to try a character that I hadn't done before. I'm reflecting over having overlooked and not considered the part where it distorts history. In the future, I'll work hard so as to become an actress who looks upon her works with a wider view. Once again, I apologize. From Lee Yoo Bi."


Director Shin Kyung Soo also apologized. His written statement is as follows:


"This is the director for 'Joseon Exorcist' Shin Kyung Soo. As a director who has responsibility over the final decisions, I'd like to keenly apologize to viewers regarding the recent problems that arose. I wish to apologize once again for the lateness of this notice as I had to salvage the situation after the show was canceled. I failed to be cautious and more careful about expressing the story that uses both the real names of historical figures as well as the Joseon Dynast as a set-up. I feel responsible for this, and I'm reflecting deeply. All responsibility for the drama's content and related decision should fall on me, the director. The staff and actors merely trusted and followed me. I also wish to say I didn't direct it with a sense of bias towards history nor did I direct it with any purposeful intent as audiences have been claiming. The problematic scenes were all the fault of my incompetence as a director. I'm deeply sorry. As the drama has been canceled, I'm also infinitely sorry to the staff who worked for a year in vain, the actors, and the audience. I wish to thank those who sent in precious opinions regarding the show. I won't forget your warnings and advice."


As previously reported, 'Joseon Exorcist' received criticism for using Chinese props and allegedly contributing to historical and cultural distortion, leading to sponsors dropping the drama. Professor Seo Kyung Duk of Sungshin Women's University also spoke out on the show's allegedly irresponsible handling of history as he claimed the drama's contents may leave a lasting historical and cultural impact.