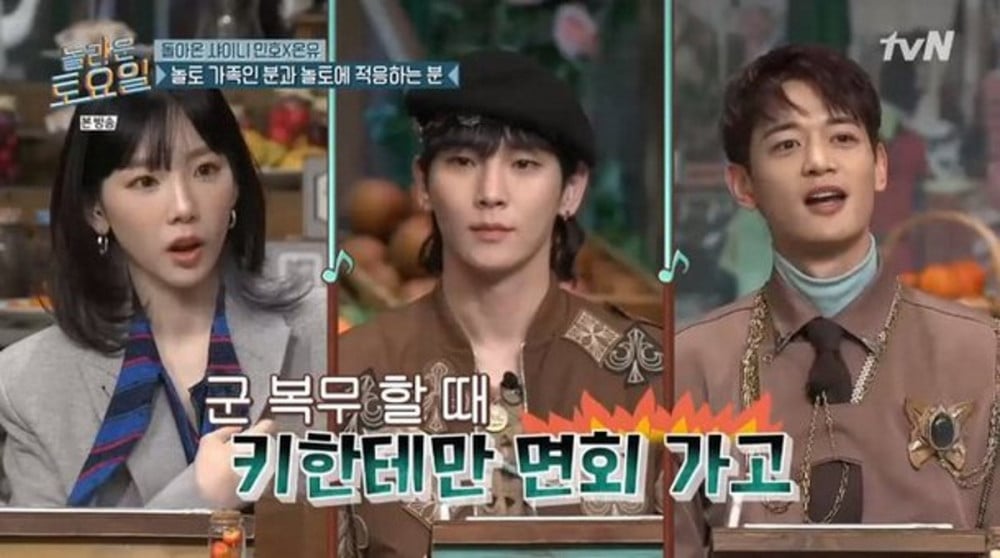 SHINee's Minho revealed why he's upset with Girls' Generation's Taeyeon.

On the February 27th episode of 'Amazing Saturday', MC Boom mentioned Minho felt awkward with a certain person on the panel, and Minho expressed, "I was talking about Taeyeon. It's not that big of a deal, but when I was in the military, she went to visit Key but not me." Key then responded, "In those situations, don't people usually reflect on themselves instead of blaming others?"

Taeyeon expressed, "Key kept telling me to come. Minho kept telling me not to come," and Minho explained, "My unit was too far away, so I told her not to come."

In other news, SHINee recently made a comeback with "Don't Call Me".