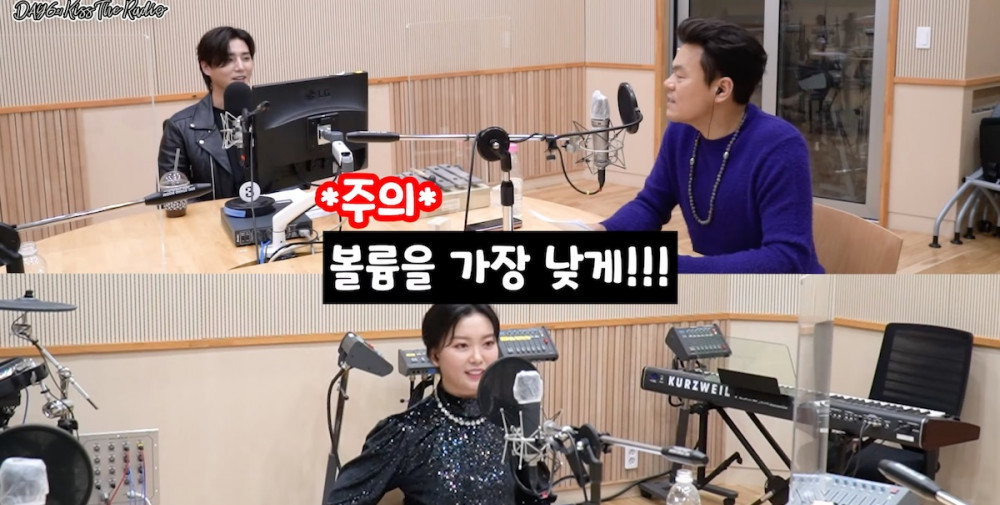 Back on February 12, producer J.Y. Park and singer Yoyomi appeared as guests on the KBS 2FM radio program, 'DAY6's Kiss The Radio'!
On this day, J.Y. Park and Yoyomi introduced radio listeners to their brand new collaboration single, "Corny Love Song". J.Y. Park said, "'Corny Love Song' is a fusion coun-trot genre, combining American country with Korean trot." He also complimented Yoyomi for her unique voice, sharing, "I had a feeling that she could become a star."
In addition, J.Y. Park showered 'Kiss The Radio's resident DJ, DAY6's Young K, with affection and compliments! The producer revealed, "Who would have thought that our JYP Entertainment artist Young K, whom I remember sent us an audition clip filmed in a hotel room, would become such a smooth and professional radio DJ. I'm extremely proud. He's become so trustworthy. I think he will be able to host 'Kiss The Radio' for a long time."
You can check out some clips from the February 12 broadcast of 'Kiss The Radio', below!