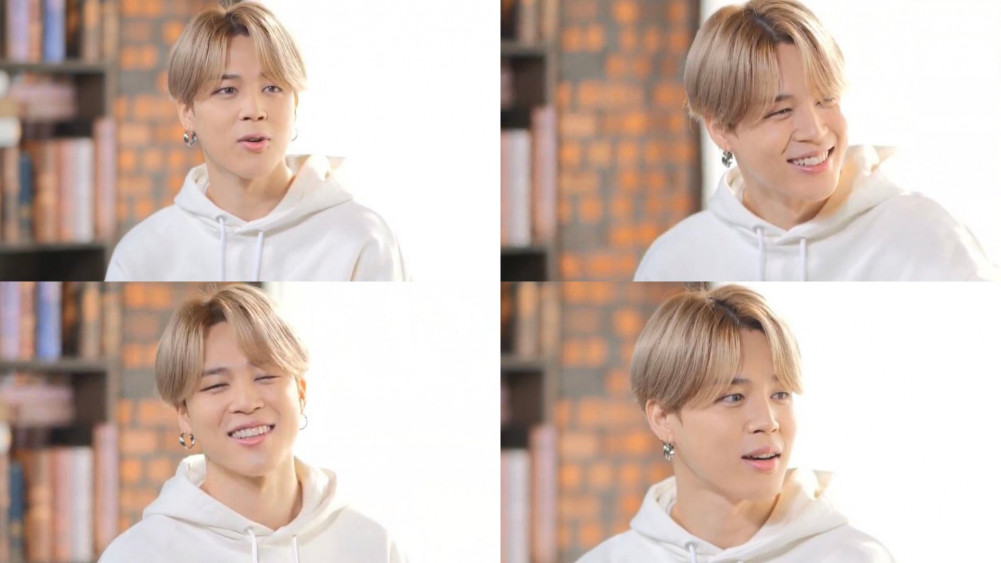 On February 27 at 8PM KST, BTS dropped BE-hind Story which gave fans an intimate view into how their most recent group album BE came about. The video special which was uploaded on BANGTANTV has band members paired up doing one-on-one interviews with each other and talking about the album's creative process, other works, and their future.
In Jin asks and Jimin answers feature, BTS Jimin pairs up with bandmate Jin with the latter starting the interview by asking "Do you have your own way of producing music?" to which Jimin honestly responds, "I actually don't know. I tend to just go as I feel. And I still do it that way". Jimin further states that he thinks his method takes a bit more time than other people as he needs to start working whenever he gets the inspiration. In terms of Jimin's creative process, he shares that he usually starts with the melody first rather than the lyrics, but while working on the BE album he realized that it would be nice to work with new methods in the future. Jin reacts positively to Jimin by saying "It's a great mindset."

When asked about making the melody of the bridge in Dis-ease, he says that it was totally unplanned as the part was left empty. He further relates, saying, "But while we were recording, I was just humming to myself because the bridge was missing. And the PD said, 'That sounds pretty good, could you try it again?'" After which, he tried singing it and then they put it all together. He adds that he is grateful they ended up using his melody.

It was also confirmed by J-Hope in his interview that Jimin made the overall melody for the bridge.



As to whether it was Jimin or a woman singing Life Goes On's chorus, he explains that the idea of including a female voice came up but they couldn't find one right away. He further clarifies by sharing what the PD said to him, "You should try singing it, your voice could be even better." Eventually, they ended up using his voice and not a female vocalist's as his voice turned out great. And once again he sincerely states, "Again, gratefully, my voice was included."

Some interesting revelations were also made about the making of Christmas Love, an original track Jimin co-produced with Slow Rabbit and Namjoon, which was a surprise release last year. He reveals that he almost couldn't release the song as he has made the melody but hasn't sorted out the lyrics then. Additionally, he says that the band members were busy and tired at the time so he couldn't ask for help until Namjoon called and sent the lyrics for the first verse. It was Namjoon's gesture that gave Jimin motivation to finish the song. With a tight schedule the next day, Jimin continued working on the song and didn't sleep until 4AM the next morning writing the lyrics for the chorus, bridge, and 2nd verse. He further narrates the events that followed until Christmas Love finally came into fruition with the recording and editing process being completed in just 2 days.
As a final note, Jimin disclosed that he wants to try his hand at other music genres without restraint such as an acoustic song or dance music. He wraps it up saying, "It was really nice to be able to tell the fans a little about what we were thinking and how we worked on the album in an interview like this."

Incidentally, in other news, Christmas Love has crossed 12 million streams on SoundCloud today. Congratulations, Jimin!











Watch BTS' "BE-hind Story" below.