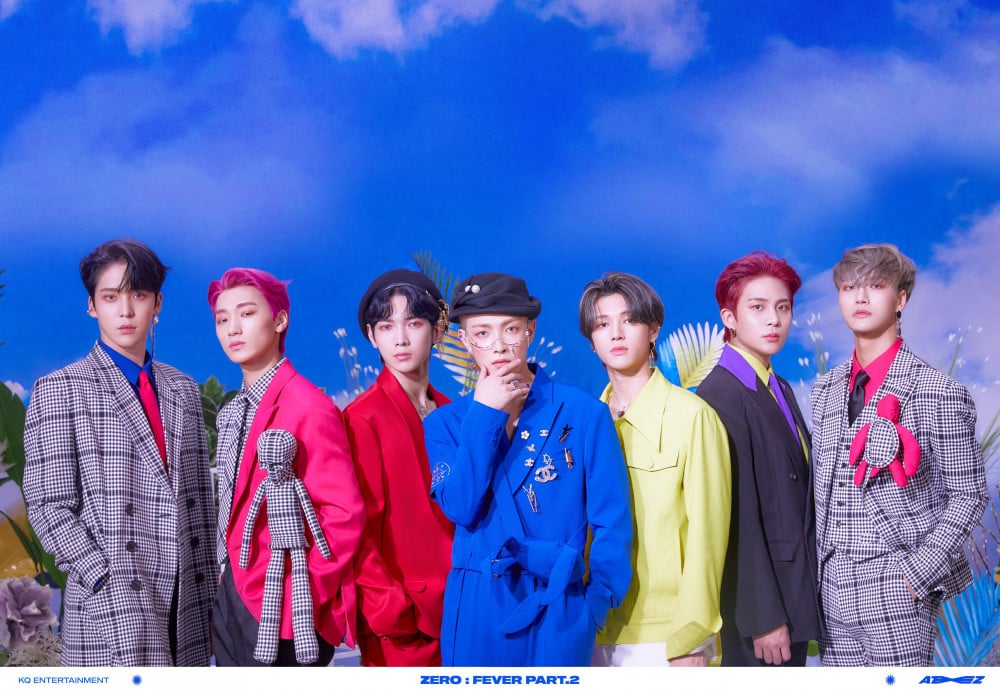 ATEEZ is gearing to make their comeback by releasing two consecutive albums - One in South Korea and the other in Japan.

The boy group's agency KQ Entertainment announced on February 24th that ATEEZ would be releasing their sixth mini-album, 'ZERO: FEVER Part 2' on March 1st.
The album will be released in Korea and will include seven tracks featuring the title track "Fireworks (I'm the One)" followed by "I'm the One," "The Leaders," "Time of Love," "Take Me Home," "Celebrate," the English version of "Take Me Home," and the heat-topping version of "I'm the One."

EDEN's producing team, EDE-NERY, was in charge of producing the album.

Members Hongjoong and Mingi were named for compositing all the album's songs, while Hongjoong also participated in writing the lyrics to the song "Celebrate." This song was initially released by ATEEZ on its official YouTube channel for a day in November 2020 to mark the second anniversary of the official fan club 'ATINY,' and fans have requested for the official release of the song.
ATEEZ's new album was a box office hit with more than 350,000 pre-orders on February 22nd. This is the highest number of pre-orders among ATEEZ's albums and records about 100,000 more orders than the previous album.
The boy group also plans to release an album titled 'Into the A to Z' in Japan on the 24th of next month and will be the first full-length album released in Japan.
The album will include a total of ten tracks, including the Japanese version of "Say My Name" and "Utopia," along with the Japanese original song "Still Here."
ATEEZ is an eight-member boy group that made its debut in 2018. They are considered one of the most popular K-Pop groups overseas with rapid growth in fandom size internationally.
The group was also able to have their name on the list of most tweeted artists in 2020, ranking in fifth place.