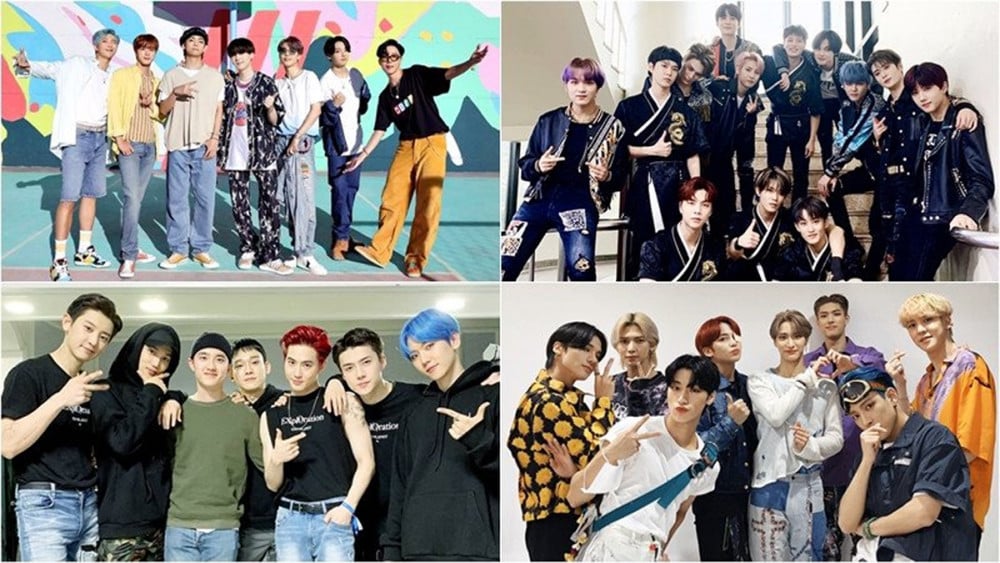 BTS is truly the K-Pop group of the century as one of the leading influential artists of the generation. BTS has set countless records and set up milestones being recognized all across the globe.
On February 19th, Twitter announced that in 2020, BTS is the musical act that people in the U.S. tweeted the most about. This is no surprise as the group has become the most recognized K-Pop band in the world.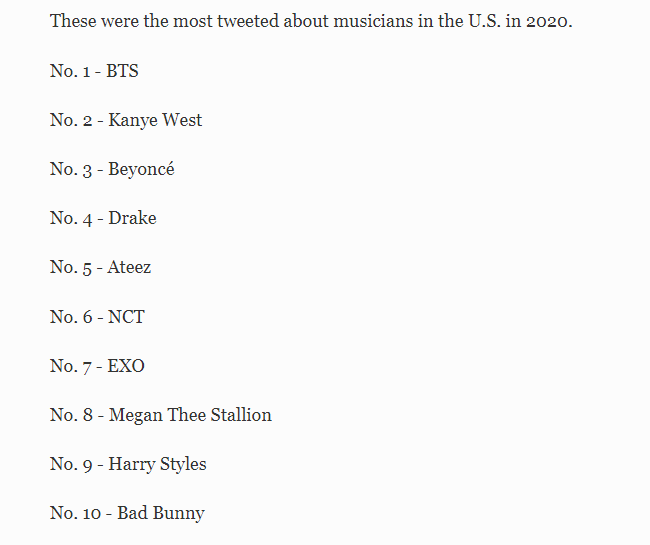 BTS ranks first on the list of the most tweeted about artists in the U.S. in 2020, beating out top Western artists such as Kanye West, Beyonce, and Drake.
What is also notable is that three other K-Pop groups also made the list, with ATEEZ ranking in at number five, followed by NCT at number six and EXO at number seven. It seems that the K-Pop trend is growing much higher in the states and the other countries around the world.