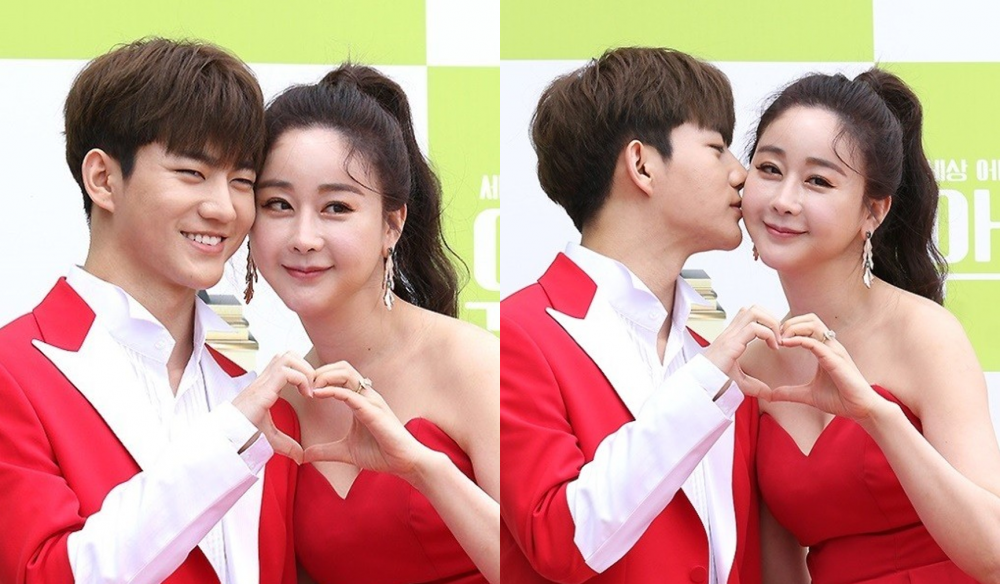 TV personality Ham So Won personally spoke up about the recent rumors of divorcing her husband, Jin Hua.
On February 24th, Ham So Won spoke about the recent rumors during a phone interview with Herald POP. She told the news outlet, "I can't really say anything. There are times where a couple is in a good relationship and there are times they are in a bad relationship. I have nothing else to say."

On this day, a media outlet raised rumors of a breakup between Ham So Won and Jin Hua.

The media outlet cited the words of close acquaintances of the two and reported that Ham So Won and Jin Hua's relationship is quickly deteriorating. The insider also stated that Jin Hua is preparing to leave South Korea while Jin Hua's mother is attempting to smooth the relationship between the two but to no avail.

Ham So Won also posted a screenshot of one article on social media, writing, "I don't want to say anything today." She also commented on a now-deleted article, "I have nothing to say. Relationships have their ups and downs."

Meanwhile, Ham So Won married Jin Hua back in 2018 and has a daughter, Hye Jung. The two have been appearing on TV CHOSUN's 'Taste of Wife,' showing their married life to viewers.