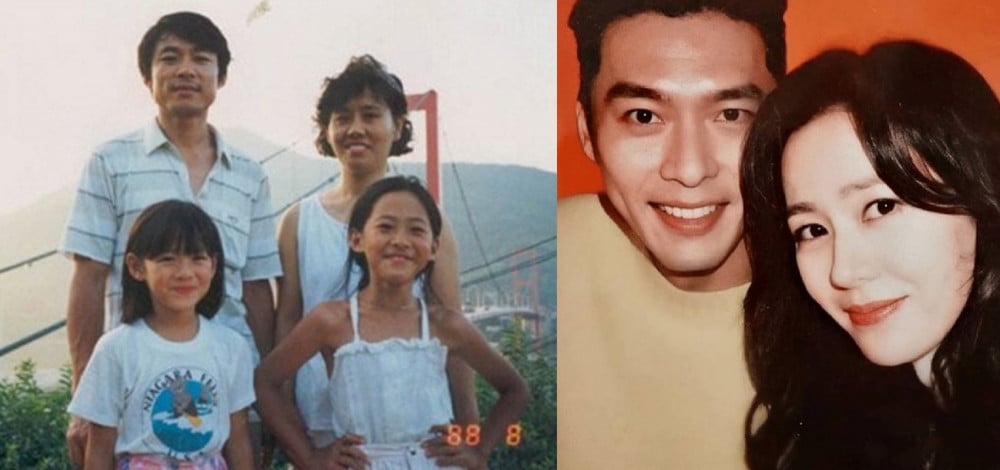 Son Ye Jin's past comment about her visual ideal type has gained renewed attention.
Recently, actress Son Ye Jin's family photo resurfaced online following her dating news with actor Hyun Bin. Back in 2012, the actress once shared her family photo on SBS's 'Late Night TV Entertainment'. Along with the comment, netizens remembered that she chose her father's visuals as her ideal type.
Presenting the photo, Son Ye Jin said, "I am attracted to men who look like my father." In the photo, taken when she was six-years-old, Son Ye Jin's father stands tall and dignified, looking "quite similar to Hyun Bin" according to some onlookers.
Does the photo of Son Ye Jin's father also remind you of Hyun Bin's visuals?