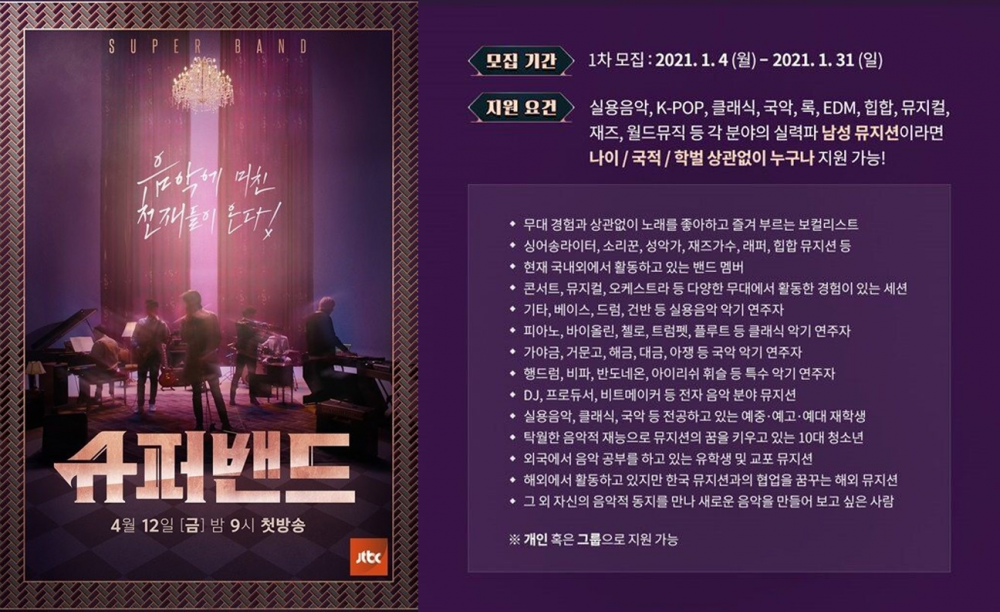 On January 4th, JTBC's 'Super Band 2' posted a notice on its official website announcing the recruitment for contestants to participate in the new season of their show.
However, the recruitment announcement is gaining attention as netizens poured out opinions that the show discriminates against gender. The announcement highlights that the participants who apply must be men.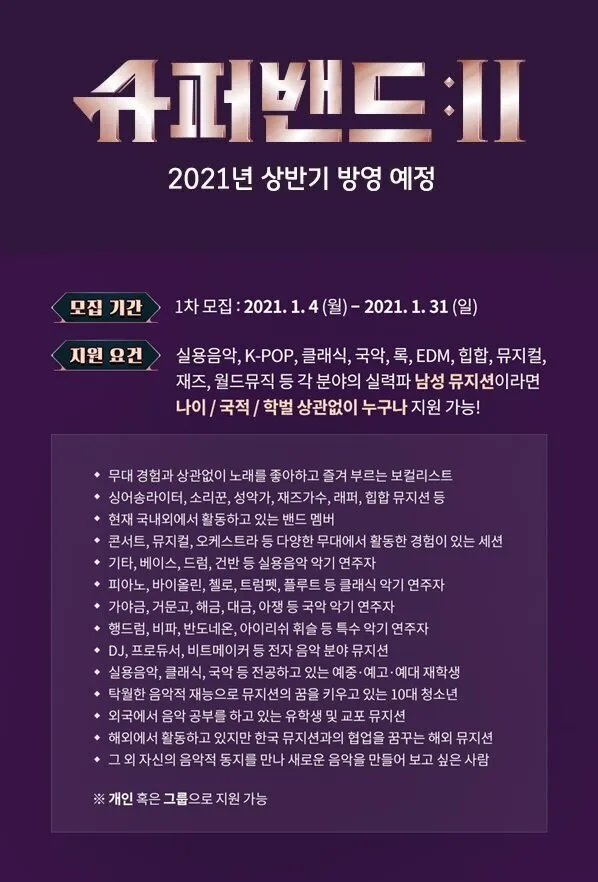 According to the notice, anyone can apply regardless of the applicant's age, nationality, and educational background, except that all applicants must be male. According to 'Super Band 2', "Any talented male musicians in various musical backgrounds such as K-pop, classical music, Korean traditional music, rock, EDM, Hip-hop, and Jazz can apply regardless of age, nationality, or academic background."
After seeing the advertisement only recruiting male band members has raised criticisms from female band artists. Singer Oh Ji Eun wrote on her Twitter, 'What? 'Superband' is only looking for male contestants only again???" then she continued, "I'm angrier because I understand why they only want male band members."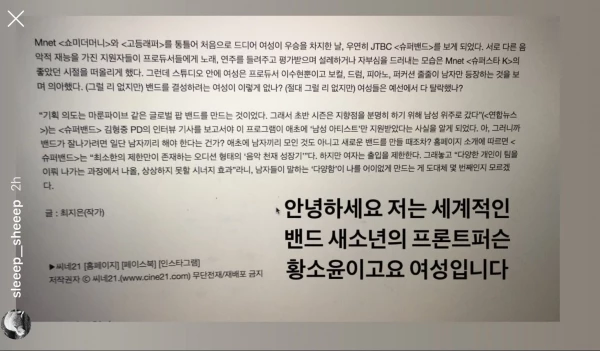 Hwang So Yoon, from Se So Neon band, also expressed her disappointment as she posted a capture of the recruitment announcement with the caption, "I'm the front face of worldwide band Se So Neon, and I'm a female."
Netizens also raised their criticism and disappointment about the recruitment announcement as they commented, "I don't understand why the show limits the contestants to only males," "They are losing the chance to find good bands by putting that kind of limit," "This isn't even classical music, I don't know why they put this kind of limit," "This is such a disappointment," "There are so many talented female band members," and "I think the reason why only want male is that they want to create a band like Maroon 5 but still a huge disappointment that they did this."