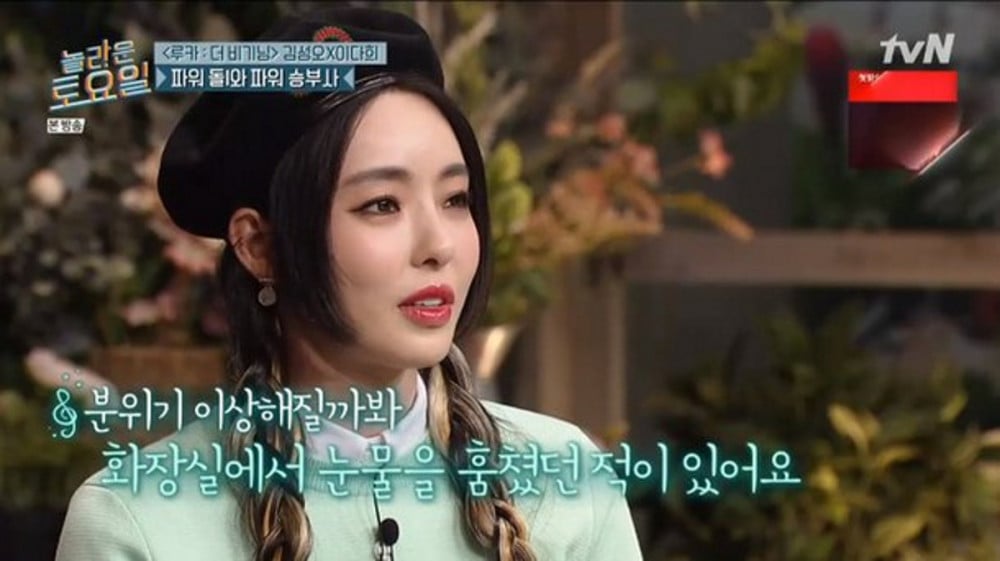 Actress Lee Da Hae revealed she's so competitive she cried over a board game.

On the January 30th episode of 'Amazing Saturday', Lee Da Hae shared the story behind why she sobbed in the bathroom over the traditional Korean board game, yut. MC Boom said, "I heard you cried alone in the bathroom because you lost a game of yut during the holidays."

Lee Da Hae continued, "It's not because I want to win. I cried because it didn't go my way without realizing it. I cried in the bathroom because I was afraid crying in front of my family would ruin the atmosphere. I won't cry today."

Shin Dong Yup then joked, "If you feel like crying, please cry in front of the camera. That's how the ratings come out better."