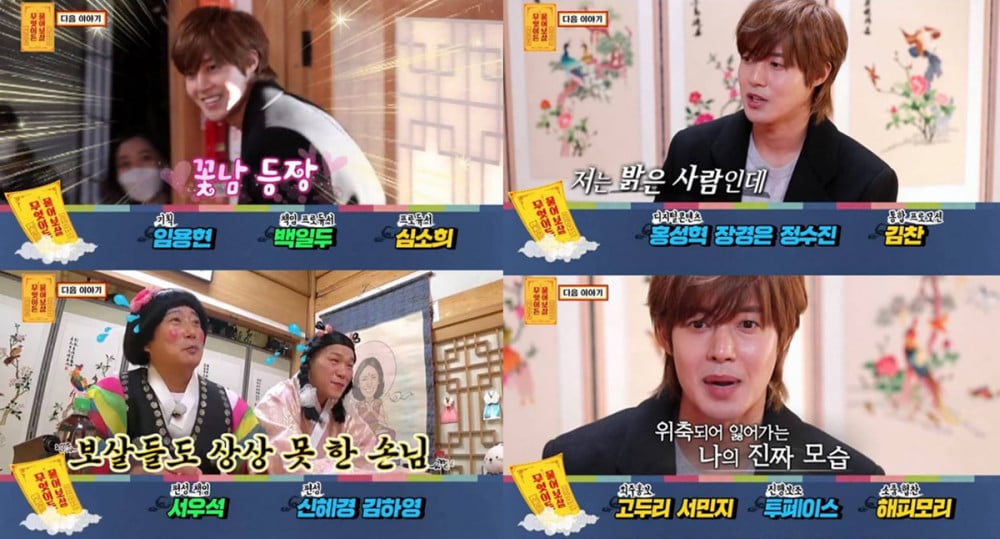 On December 29, singer/actor Kim Hyun Joong's agency Henecia Entertainment addressed media outlets' inquiries regarding Kim Hyun Joong's future promotions plans.
Back on December 28, Kim Hyun Joong made an appearance during a preview clip for next week's broadcast of KBS Joy's 'Ask Us Anything: Fortune Teller'. In the preview clip, Kim Hyun Joong was seen discussing his past career, the public's scrutiny toward his past scandals, and more with the show's sitting 'Fortune Tellers', Lee Soo Geun and Seo Jang Hoon. After the preview aired, viewers began asking if the variety appearance would indicate Kim Hyun Joong's eventual return to more active entertainment promotions.
According to Henecia Entertainment, "Although we cannot say with certainty that it is official, it's true that [Kim Hyun Joong] plans on returning to promotions cautiously. We cannot offer any further details at the moment. We ask for your support."
Meanwhile, Kim Hyun Joong previously garnered attention for his lawsuit against his former girlfriend 'A' involving physical assault, abortion, and child custody rights. 'Ask Us Anything: Fortune Teller' will mark Kim Hyun Joong's first variety show appearance in approximately 6 years.