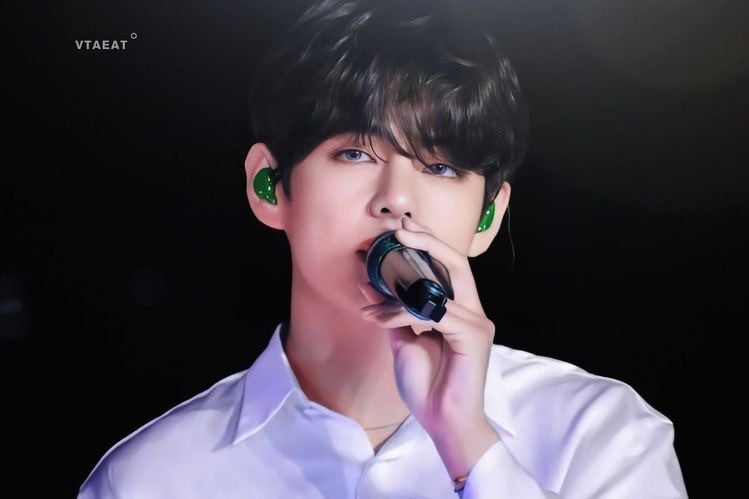 On Sunday, (November 23), BTS graced the 2020 American Music Awards with the first-ever performance of their latest hit single, "Life Goes On" and the record-shattering "Dynamite." Needless to say, they were the most-talked-about and loved performers of the night.
In particular, member V, who is known to charm audiences with his every appearance, once again became the most-sought-out member post their performances. The social networking site: Twitter, filled up with inquiries about the "one in the purple pants" as well as the "one with the green mic."
It is not surprising that V stole the hearts of non-fans as both of his performances were, to put simply, terrific. With his heavenly vocals in the pre-chorus, his harmonizations, and ending notes, V delivered a breathtakingly soothing performance in "Life Goes On." He then switched up his demeanor to a heartthrob in "Dynamite," pulling off incredible high notes, and of course, his stellar dance moves and expressions were spot on.
As a result, V's versatility, stability, and charisma as a performer were one of the most-mentioned highlights of the night.
Moreover, V's solo fancam of "Life Goes On" shared on "BANGTANTV" received an explosive reaction from the fans as it became the first to surpass one million views in just under six hours.
Meanwhile, V's self-produced track "Blue & Grey" has become the first b-side track from their latest album "BE" to top the US iTunes chart and also achieve an all-kill in Arabian countries. The ballad, which is widely known as the fan-favorite track from the album, is also continually receiving positive reviews from critics worldwide.