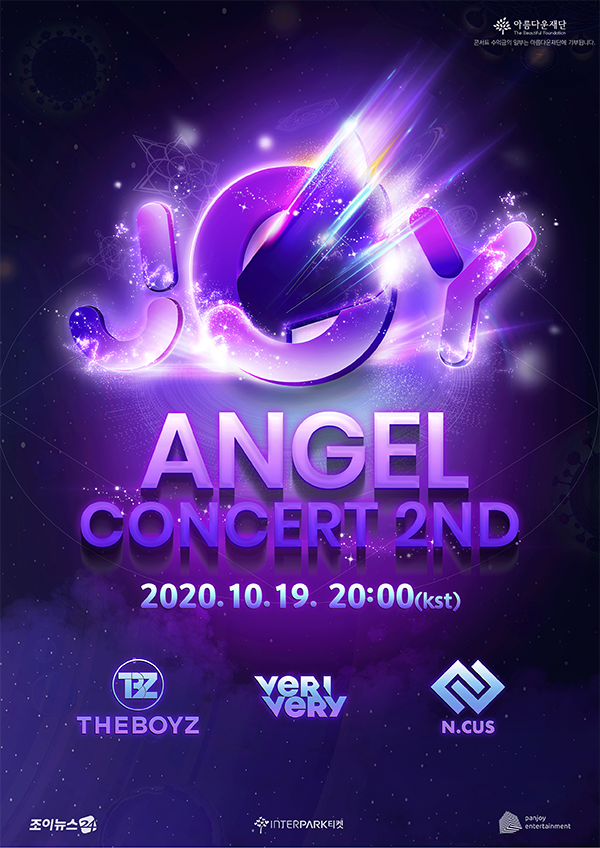 The Boyz, VERIVERY, and N.CUS will be opening an online collaboration concert next month. This is made possible through the social contribution project, 'Joy Angel Concert', hosted by the online entertainment business journal, Joy News 24.

After debuting in December of 2017, The Boyz rose to fame after winning Mnet's 'Road to Kingdom' (broadcasted this year). On September 21, The Boyz released their 5th mini-album, 'CHASE', including their title song, "The Stealer".
VERIVERY debuted on January 9, 2019. Last July, they announced their comeback with the release of their 4th mini-album, 'FACE YOU'. A combination of concept and teamwork into their in-sync dancing is responsible for VERIVERY's rapidly rising fame.
N.CUS debuted in August of 2019. They are highly regarded for their powerful performances and comfortable stage manners. Their debut mini-album, 'Matchless Love' proves that they are developing into a next-generation boy group, with consistent displays of unrivaled visuals and skill.

The 'Joy Angel Concert', as mentioned before is a social contribution donation project made possible by Joy News 24. The intention of this event is to help our neighbors. In doing so, Joy News 24 hopes to emphasize the social values of sharing as well as the helpfulness of donations. Thus, a chunk of the profits from this event will be donated to the people suffering the most from the COVID 19 pandemic through the Beautiful Fund organization.
Tickets for the 'Joy Angel Concert' open on September 25 at 1 PM via Interpark. The concert will be held on October 19 at 8 PM KST.