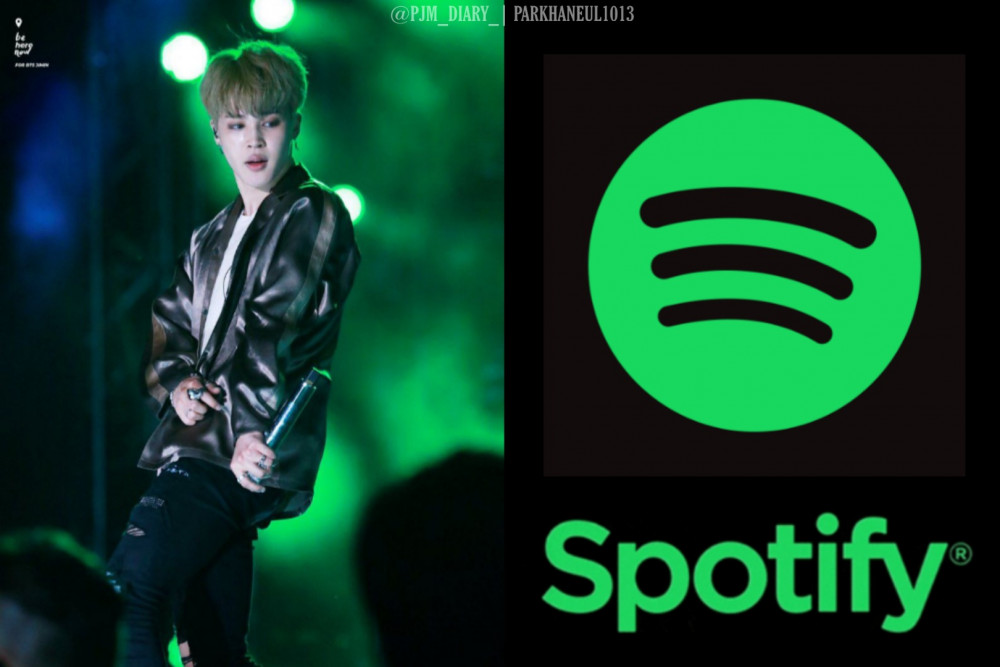 Park Jimin, the lead vocalist and the main dancer in BTS is known for his continuous record breaking achievements with his solo songs on multiple platforms. Recently he extends his record as the first and only Korean act to have 4 songs surpassing 70M streams on the best and the largest music streaming platform in the world, Spotify. His latest solo song, "Filter" officially join his three other record breaking solo songs which is "Lie", "Intro: Serendipity" and "Serendipity Full Length Edition" to reached this milestone. "Filter" is officially the fastest Korean male solo song to surpassed 70M streams and still remain as the most stream Korean solo song on Spotify in 2020.
Prior to his recent record on Spotify, Jimin also set another record in the world's largest video sharing platform, YouTube. "Filter" official audio clip, uploaded by BANGTANTV was recorded to surpassed 30M views, making it the most stream Korean solo track on the platform. It is also the most like Korean solo track on the platform.
The impact that Jimin has with "Filter" is extremely huge. Shortly after released, "Filter" was recorded to chart in some of the biggest music market in the world. Many people are still unaware that "Filter" previously snatched an all-kill by ranking #2 next to "ON" in South Korea's top 5 music streaming platforms after released. "Filter" also ranked #8 in the biggest debut by idol groups on MelOn daily chart in April. In August, both his solo song, "Filter" and his self-produced track, "Friends" were listed among the most like boy group song on MelOn.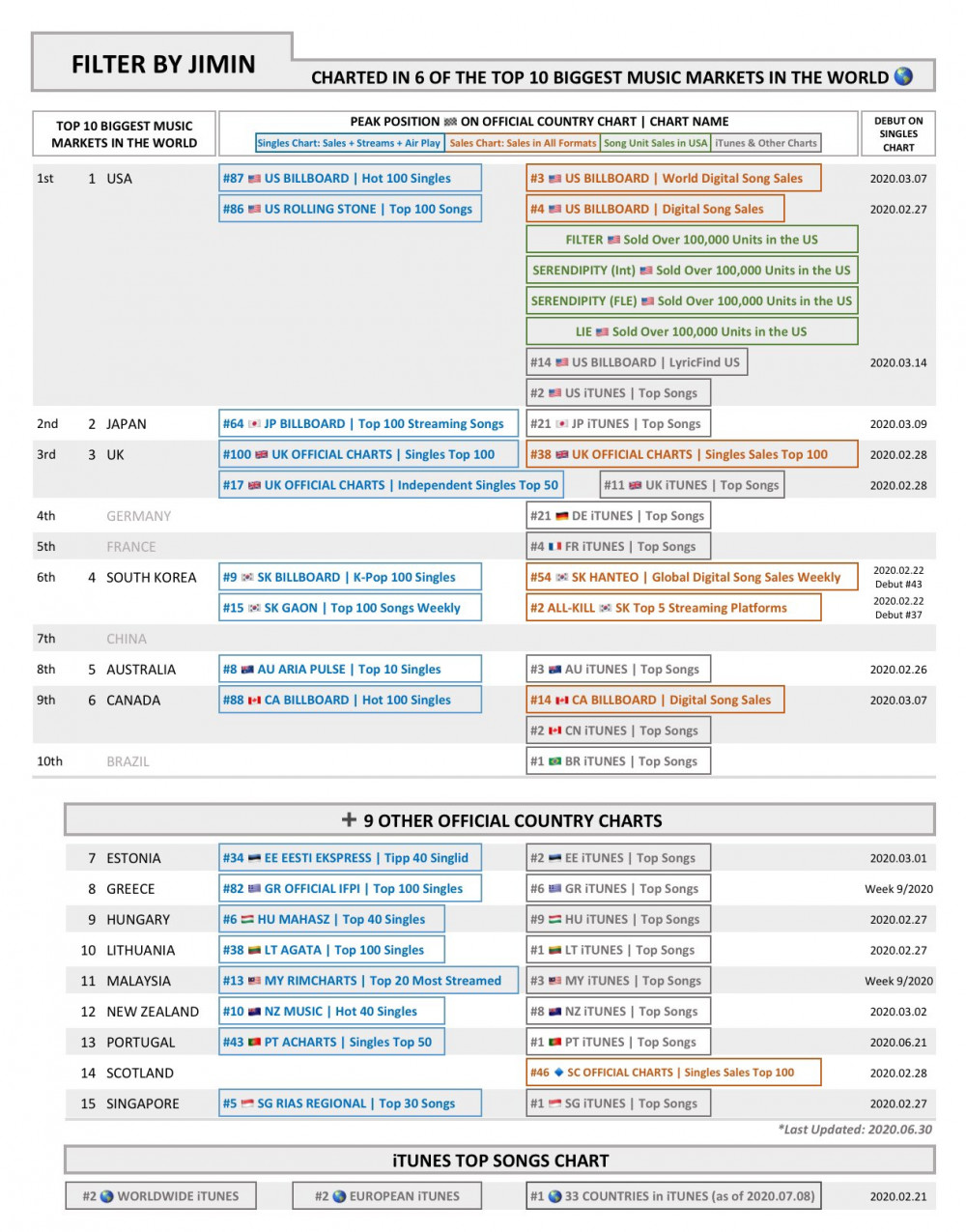 Aside from streams and chart, "Filter" is also known for its sales. Recently it recorded to achieved #1 in 90 countries on iTunes. On August 9, 2020 "Filter" ranked #1 in Amazon best sellers chart and #3 in Amazon's best sellers of 2020 (so far).

Jimin really surprised everyone with back-to-back achievements with his songs. Stream, chart, sales and impact Jimin has it all. With this being said there is no doubt that Jimin is one of the best record snatcher in the world. Congratulation Jimin!