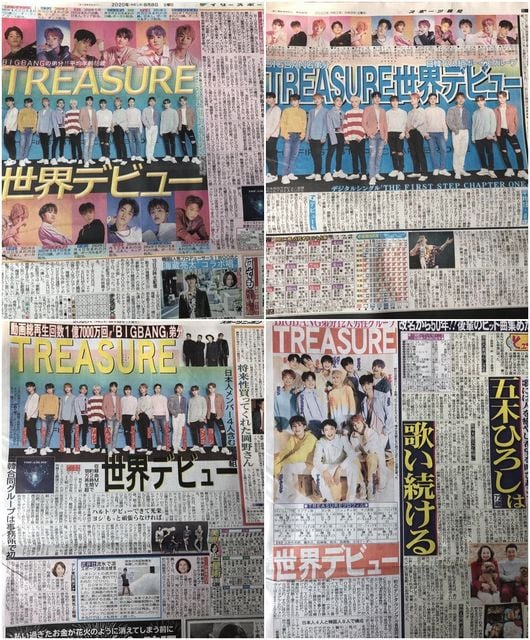 Thanks to the influence of its Japanese members Yoshi, Mashiho, Asahi and Haruto, TREASURE had reached the Japanese chart and print media.
On August 7, TREASURE released the title track 'BOY' for their debut album 'The First Step: Chapter One'. Upon its release, BOY made its way to several music charts in Japan. It entered the Top 3 real-time chart of Line Music Japan, peaked at #3. It also dominated Rakuten Music Chart for both real-time ranking and AWA rapid rise chart, #1 as its peak position. Lastly, the song also conquered the Japanese iTunes chart under the category of pop chart and KPOP genre, listed third on the chart.
Aside from that, TREASURE was also featured six times for a major sports magazine as the top article and led headlines in the medium, mainly focusing with the group's background, members and warm reactions of global fans on
TREASURE's debut.
Congratulations to TREASURE!