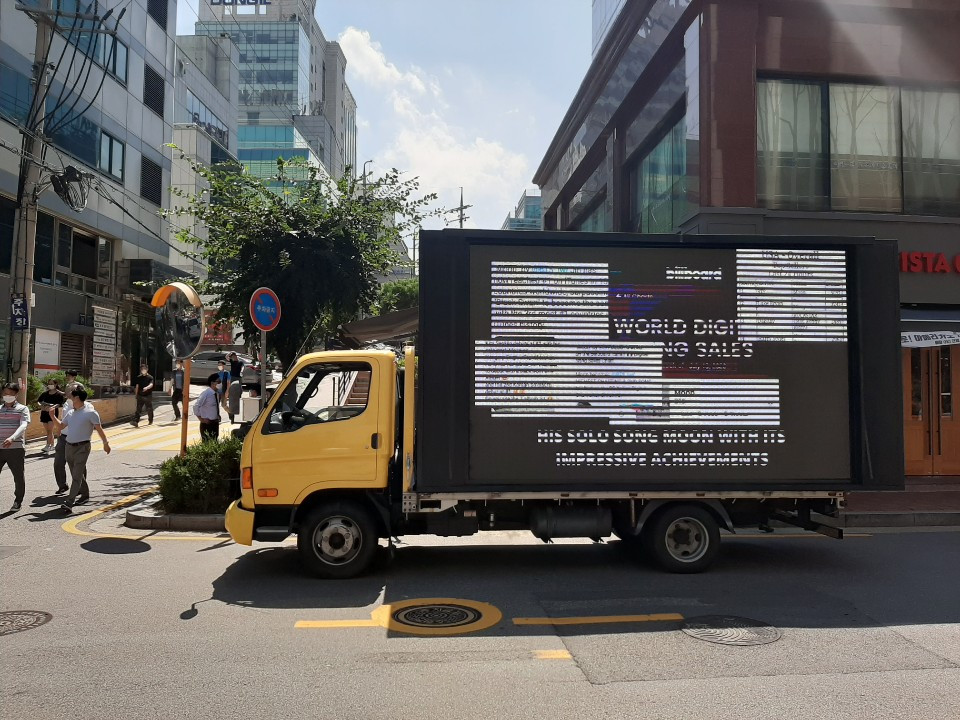 Fans of BTS, sent a truck to protest and demand fair treatment for vocalist and visual of the group, Jin.
The truck was sent early morning on the 25th August, to freely move around Big Hit and other popular locations in Seoul. Notable, it mentions Jin's achievements and his dreams and is said to be exclusively the work of "INTERNATIONAL SEOKJINNIES."
This was a reaction to the recent BTS Exclusive English Song Dynamite, which has broken many records and is set to debut at #1 on the Billboard Hot 100. This high energy song features BTS in their element, but ominously misses Jin, an integral member.
As soon as Dynamite released, many were disappointed to see Jin had very few singing lines and doesn't appear until almost the end of the song.And he was the only member to not have a solo set or individual screen time of his own. Parts distribution and individual set soon took over Korean trends and #JinDeservesBetter took over the worldwide trends. The EDM/Acoustic version completely removes Jin from the song. These sentiments echoed through all platforms including youtube, instagram, facebook and Bighit owned weverse.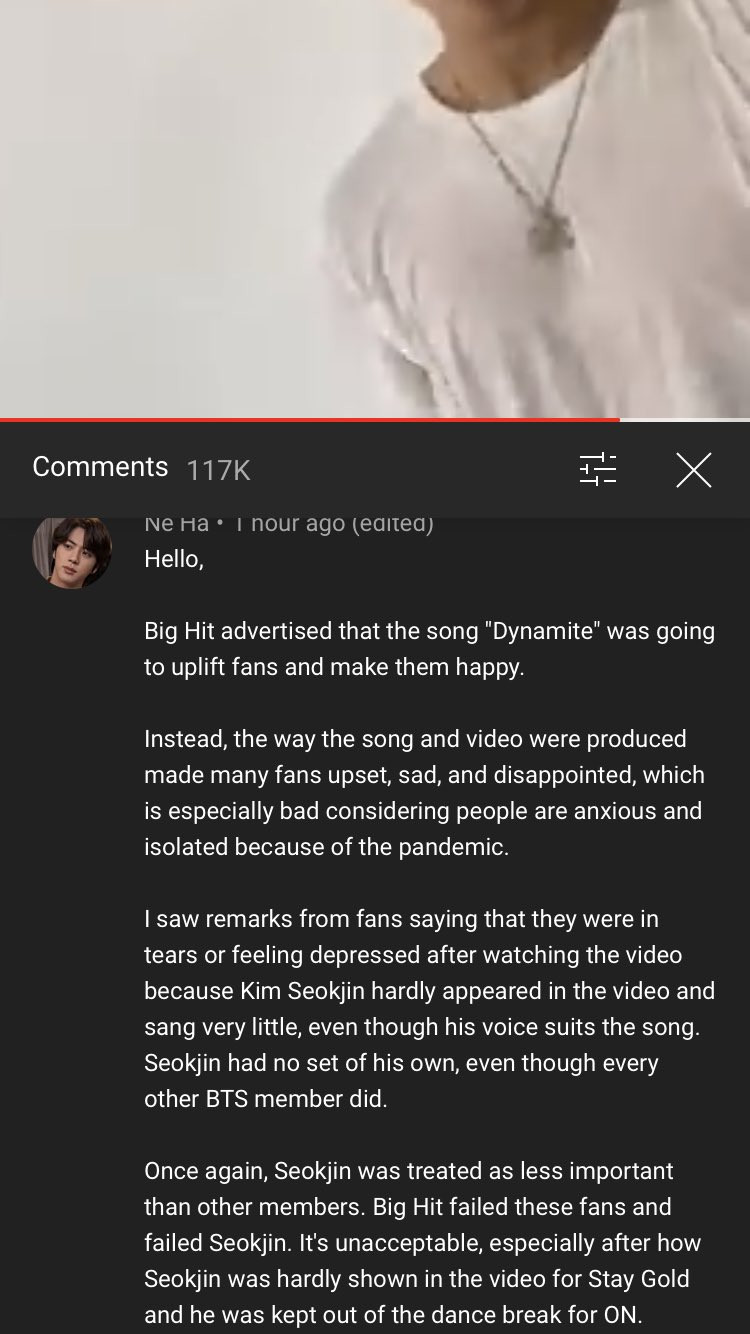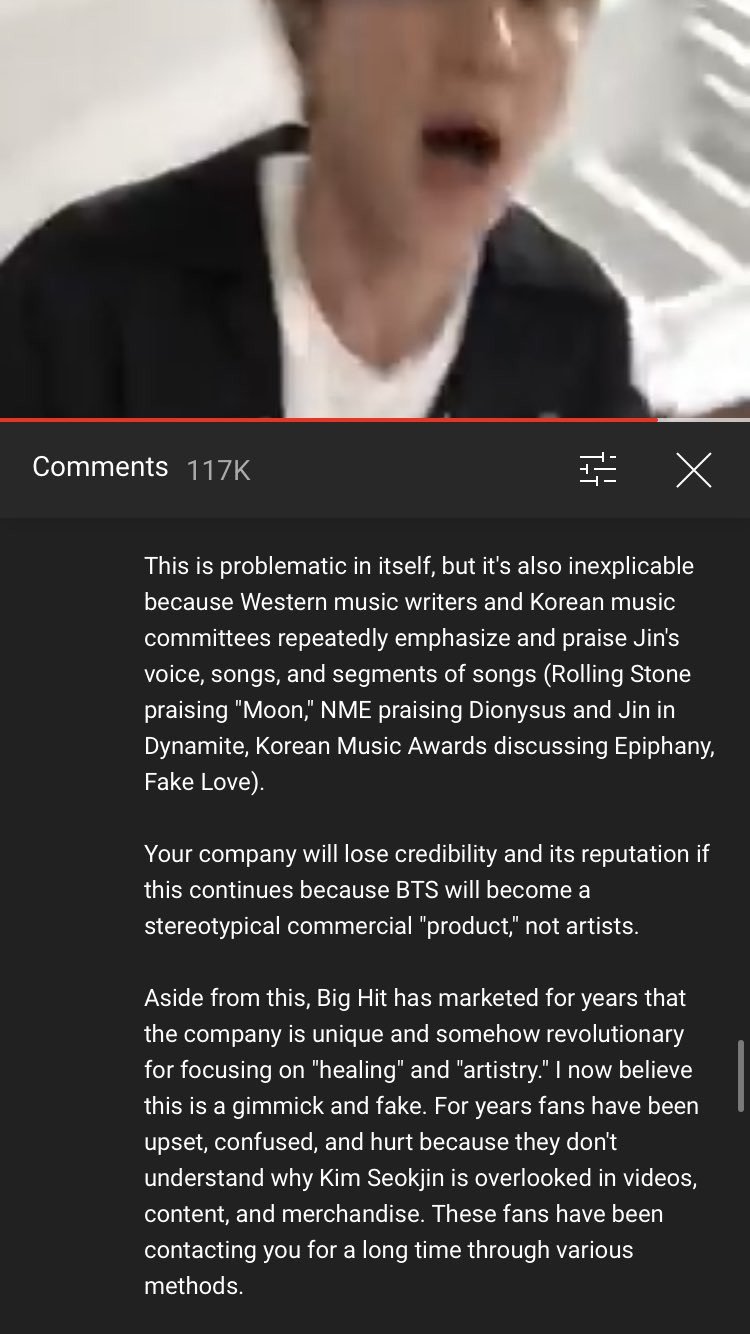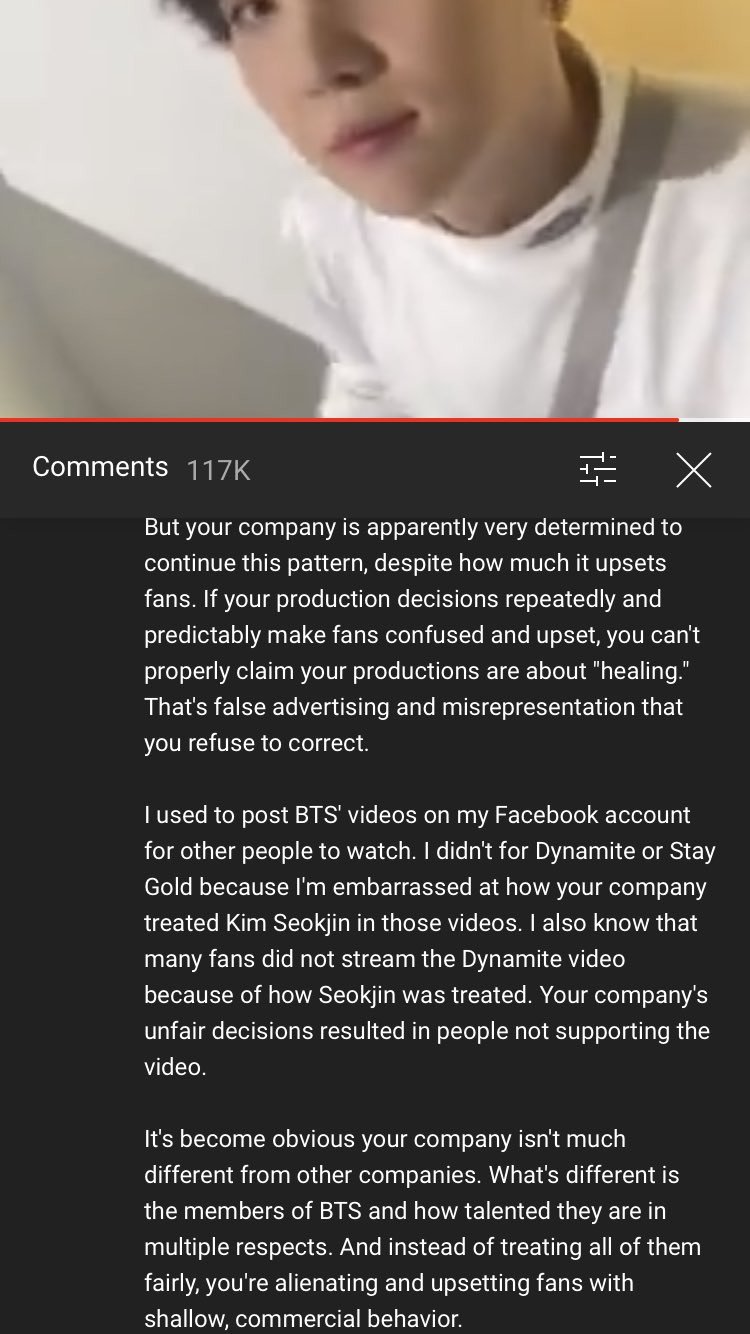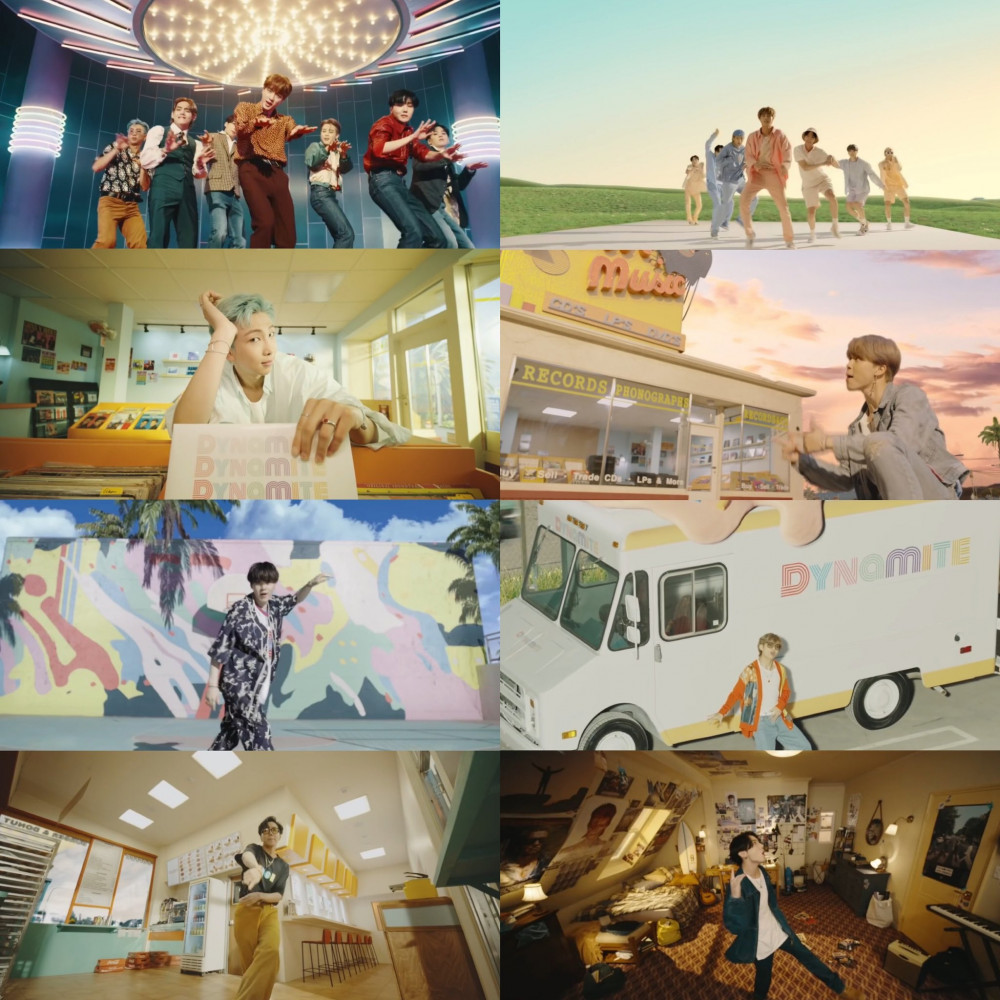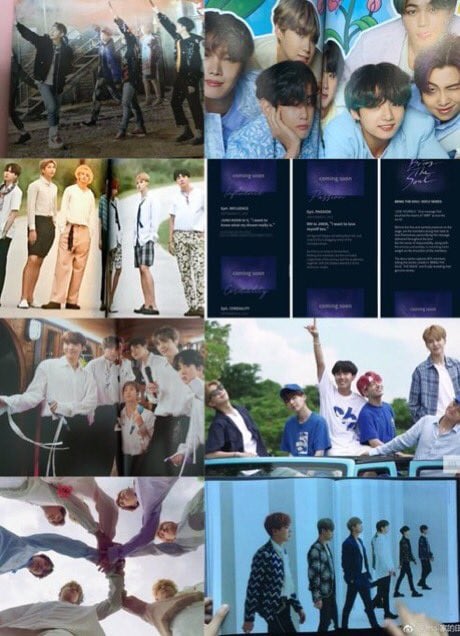 This backlash was very much expected as ARMY have already been asking for better treatment since the release of ON, where Jin was not a part of the dancebreak. This part was specifically used for promotions by BigHit. Other issue like Jin hidden in the binding of many merch content as well as lack of zoom in or lack of focus on Jin while performances were also the reason for this huge outcry.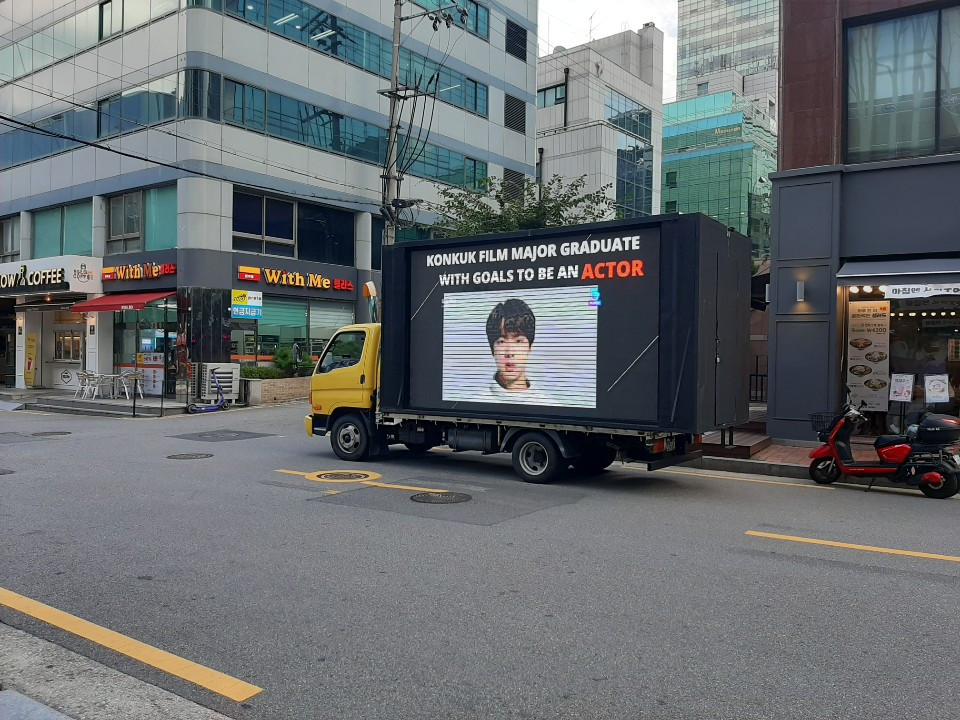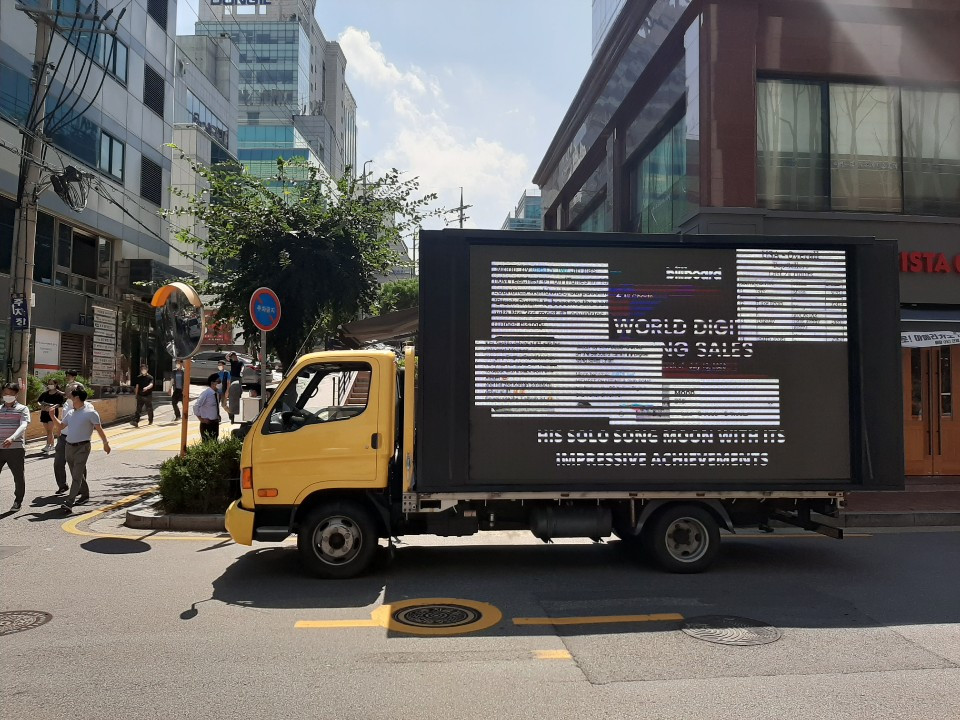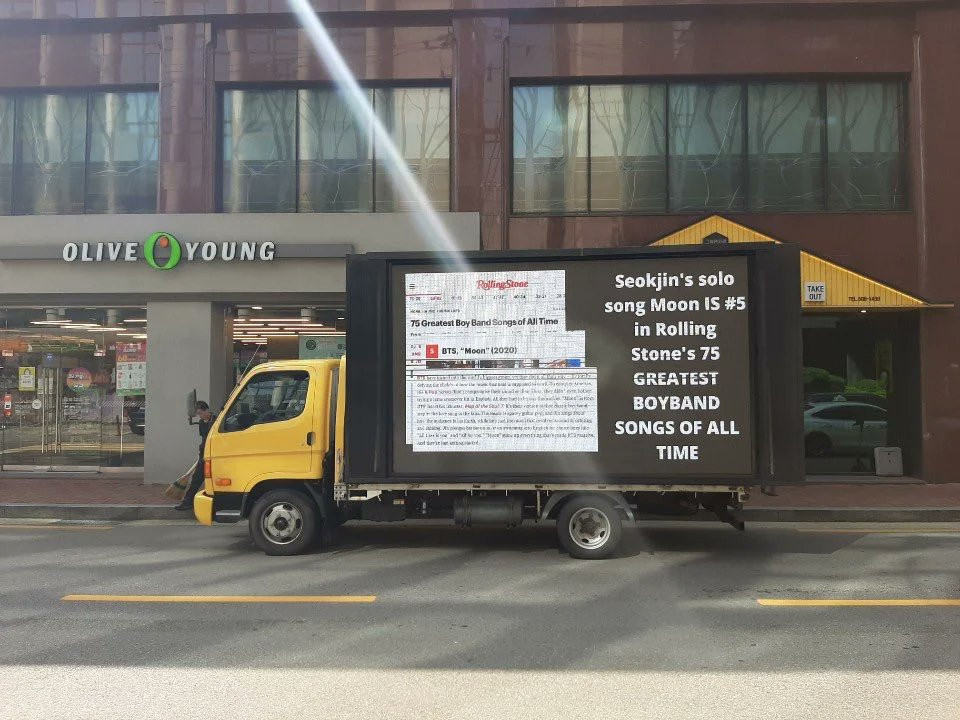 The truck video mentions Moon's achievements like 107 #1s on itunes worldwide, the 5th Greatest BoyBand Song of All Time by Rolling Stones and Jins dreams of being an actor. It ends with #BighitBeFairToJin.
This has caused a lot of chaos and mixed reactions from fans of BTS.
While many opined trucks are the most effective way to get fans voices heard, others opined it might humiliate Jin and BigHit. It also turned into an inter fandom fight on twitter where many made blocklists of the persons supporting the idea.
Vehicles have been used as a means of protest or criticism in various parts of the world including Korea and China.
This wasn't the 1st truck for a BTS member. In the past, member Jimin's fans also demanded action against his anti-fans and trolls on various social media. Other instances of sending truck protects include the ones sent for GOT7 and as recently for Blackpink Jisoo.