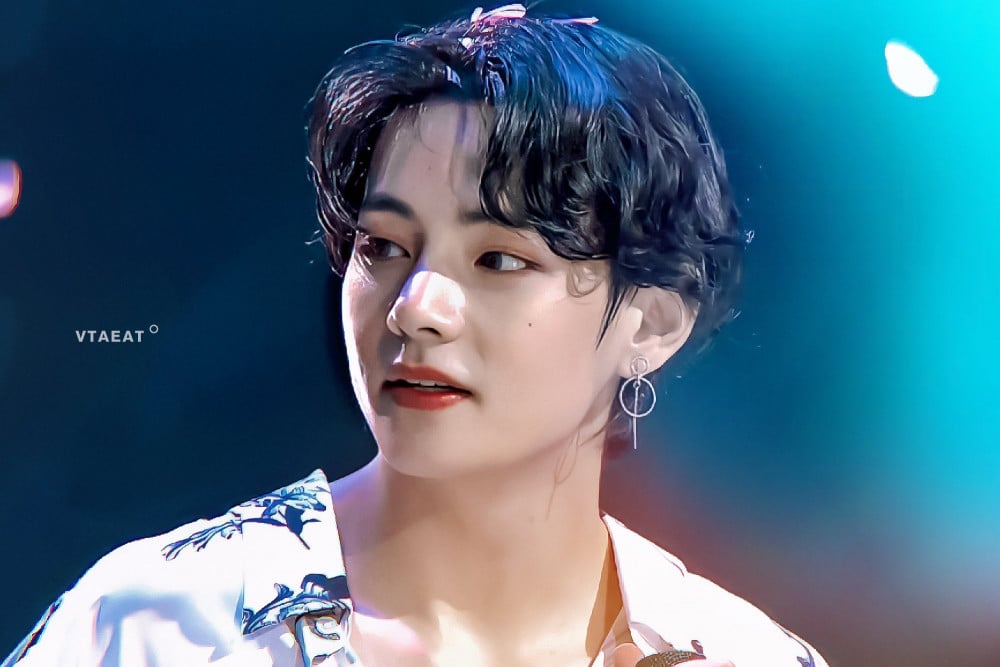 As the leading act of the "Hallyu Wave," it is not surprising to seeany video related to BTS attain extraordinary engagement on YouTube, the largest video-sharing platform in the world. Whether it is their music videos, advertisements, vlogs, fan-edits, or reaction videos, the septet has taken over the platform as one of the most-watched artists in the world. In particular, BTS member V has proven his power on the platform in remarkable ways.
Earlier this week, Korean news outlet: Polinews Korea reported on the content creators of YouTube (YouTubers) choosing V as their favorite idol. According to the article, numerous YouTubers have adopted the marketing strategy of using V as the thumbnail of their videos in order to increase their engagement. The media said: "Many YouTubers prefer V because of his excellent visuals. If V is the thumbnail of the video, the number of views will soar."
Fans of the idol have strongly agreed with the statement as V has time and again shown his significant impact on YouTube through his solo fancams, vlogs, and advertisements to name a few.
According to multiple news outlets, V holds the title of the most-watched and most-liked idol fancam in history for his M2 "Boy With Luv" fan cam of 2019. In addition, his performance of "ON" holds the record for the most-watched solo fan cam of 2020. Moreover, V also ranks the highest number of entries on the list of the most-watched fancams in K-pop history.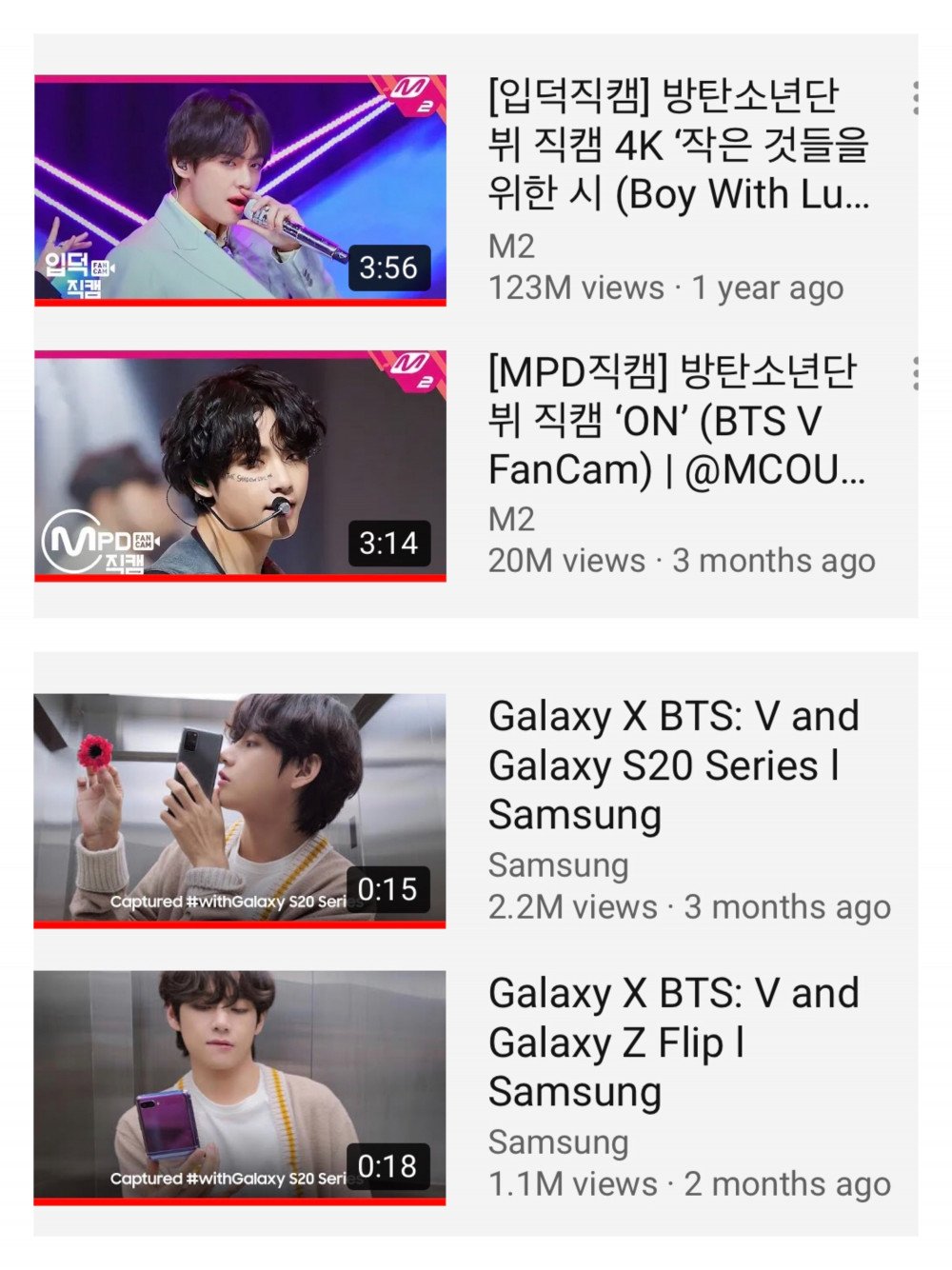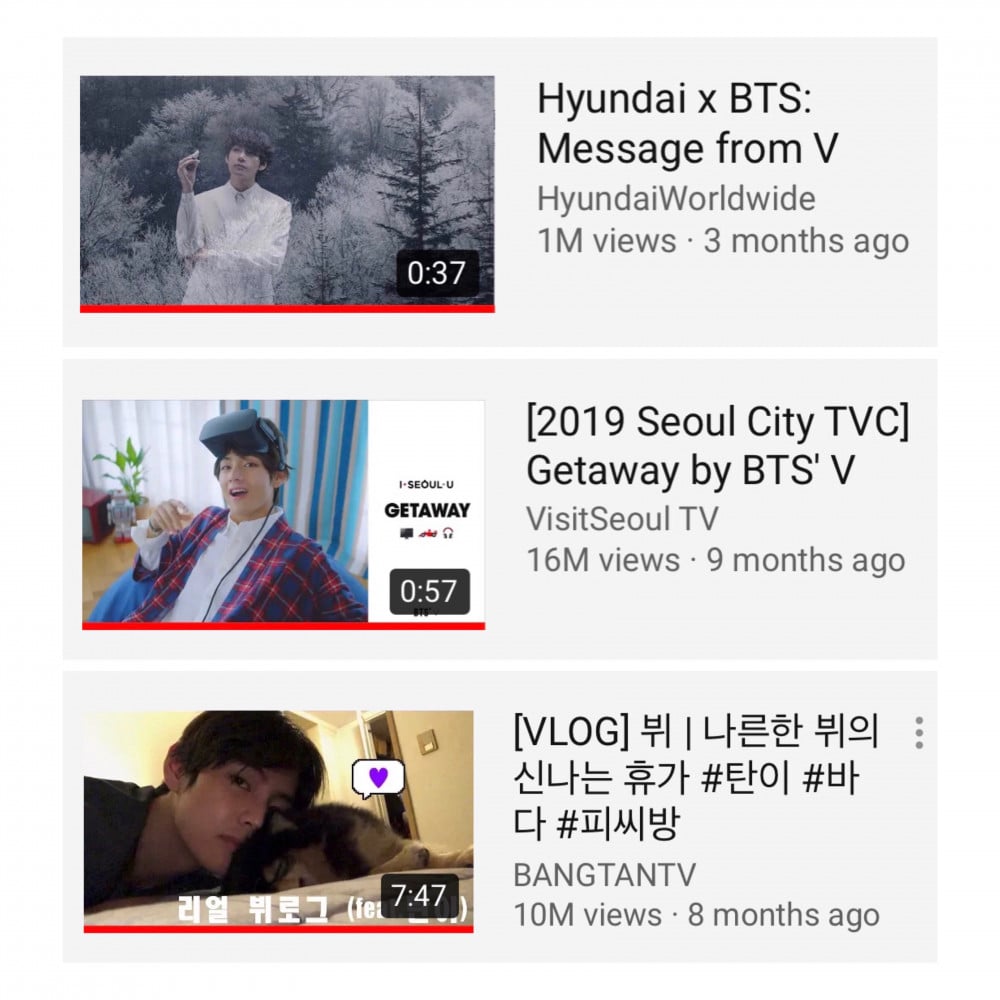 As his solo advertisements for renowned brands boast the highest number of views, fans have also named V as the "Best CF Model." The most notable example of V's exceptional marketability and brand power is his promotional advertisement shared by the Seoul Tourism Organization which records over 16 million views. Additionally, two of V's solo advertisements from the "BTS x Samsung" collaboration have achieved more than 2.2 and 1.1 million views respectively. His solo advertisement for "Hyundai Worldwide" has also surpassed over 1 million views recording him as the only member to achieve this feat. Furthermore, V's vacation vlog recently surpassed 10 million views, extending the record as the most-watched vlog by a large margin.
As V has continually proven his incredible impact on the platform through a plethora of his charms and talents, the title "King of YouTube" is highly fitting for the star.