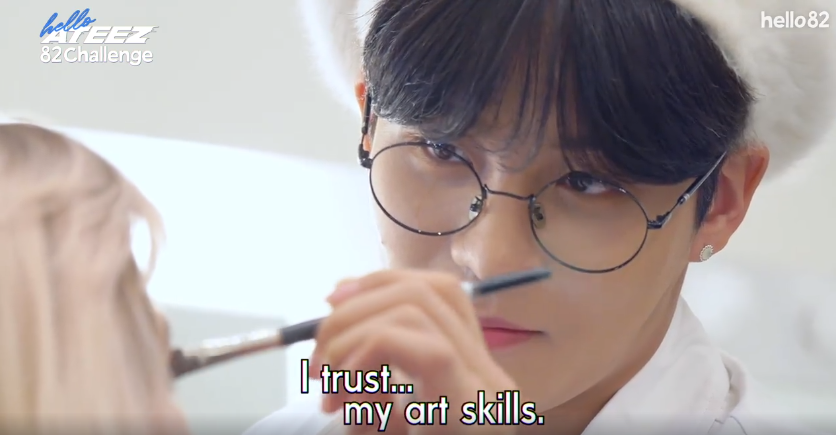 ATEEZ members who complete the tasks given by Hello82 had attended fans' "KPop in Public" challenge in the 1st episode of the series.
They had played games with fans for hours in the 2nd episode and cooked in the 3rd episode.


Lastly, Hello82 shared the video that the members put makeup on their fan's first. The members were very nervous as they did it for the first time.
Check out the hilarious moments below!