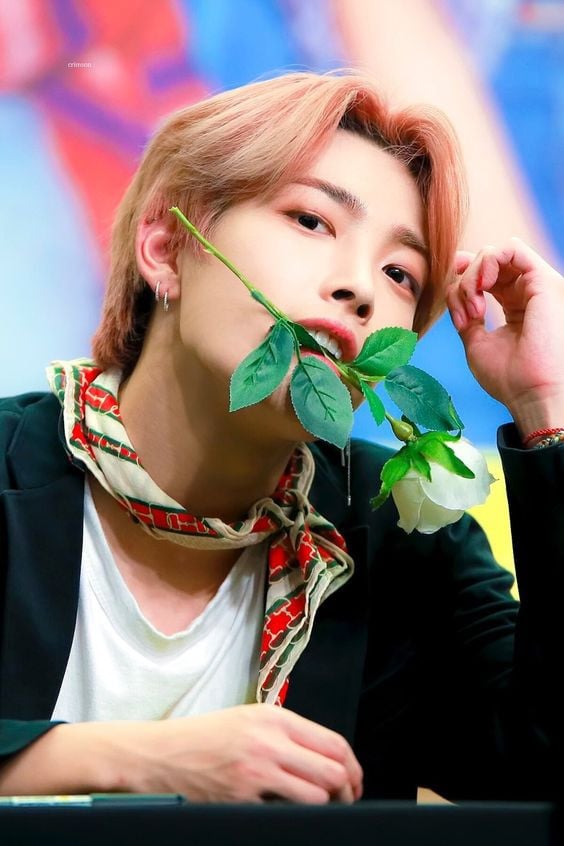 Born in Seoul, Hongjoong got his start in music at school, writing his first song at 16 and joining KQ Entertainment

Now he is the leader of K-pop group Ateez, currently selling out concerts in the US and Europe
It's only been a little more than a year since K-pop boy group Ateez made their debut in October 2018, but a devoted community of fans – called the Atiny – has formed around the eight-member group, with followers to be found everywhere from South Korea to the United States.
Ateez were initially known as "KQ Fellaz", named after their small idol agency, KQ Entertainment. They were launched to fame via the YouTube series "KQ Fellaz American Training", in which members traveled across the Pacific to receive instruction in the various skills needed to become K-pop stars.
Within months of their debut, Ateez's first concerts in the US and Europe tour sold out within minutes. For the next round of concerts in March, Ateez are playing larger venues, and tickets quickly sold out again.
Ateez's debut EP reached No 12 on Billboard's world albums chart within two weeks of its release. Hongjoong, the leader of the group, co-wrote five of the six tracks in the EP. Here's a look at the Ateez leader's life so far.
..... read the full article HERE
source: South China Morning Post