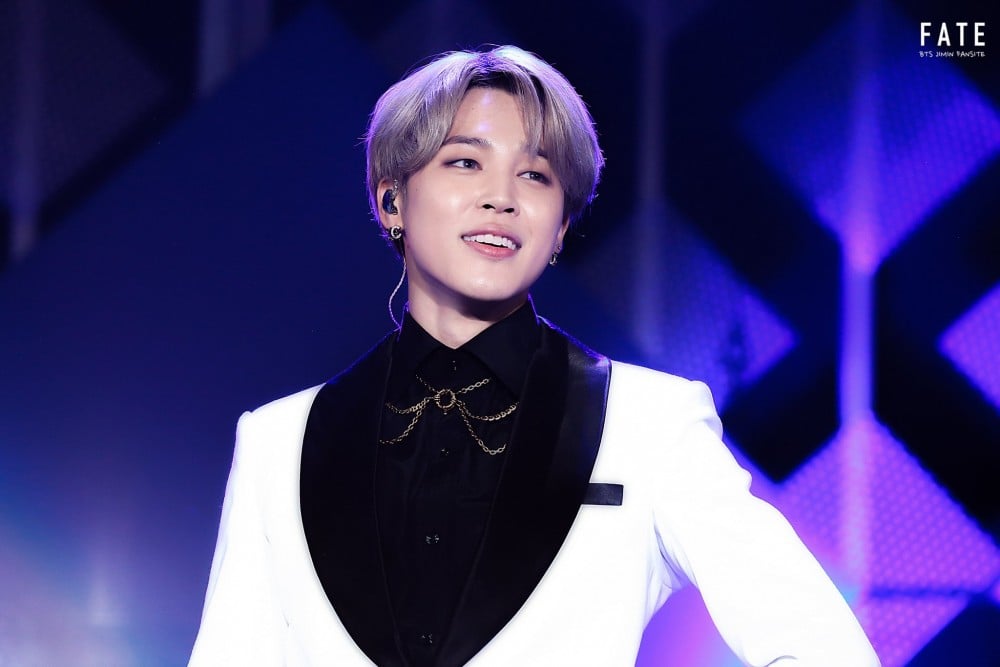 BTS Jimin, known as the front-man inBTSand recently known as the South Korea K-pop front-man, live up to his name as he become a hot topic during iHeart Radio Jingleball.
One of the most noticeable event was BTS Jimin being mentioned by Lizzo during her performance. The American singer, rapper and song writer said "Just think of me as Jimin from BTS" and received loud cheers from the audience. Lizzo was caught by surprised with how loud the cheer she get from mentioning BTS Jimin's name. This event was shared by KIIS FM before it was quoted by Noelle Devoe and netizens. Lizzo also quoted the tweet with "I 💜 this". After the cute moment, fans trended #PretendLizzoIsJimin on Twitter.
BTS Jimin was seen on Twitter trend in both US and around the world with over 1 million mentions. He was seen trended in 32 countries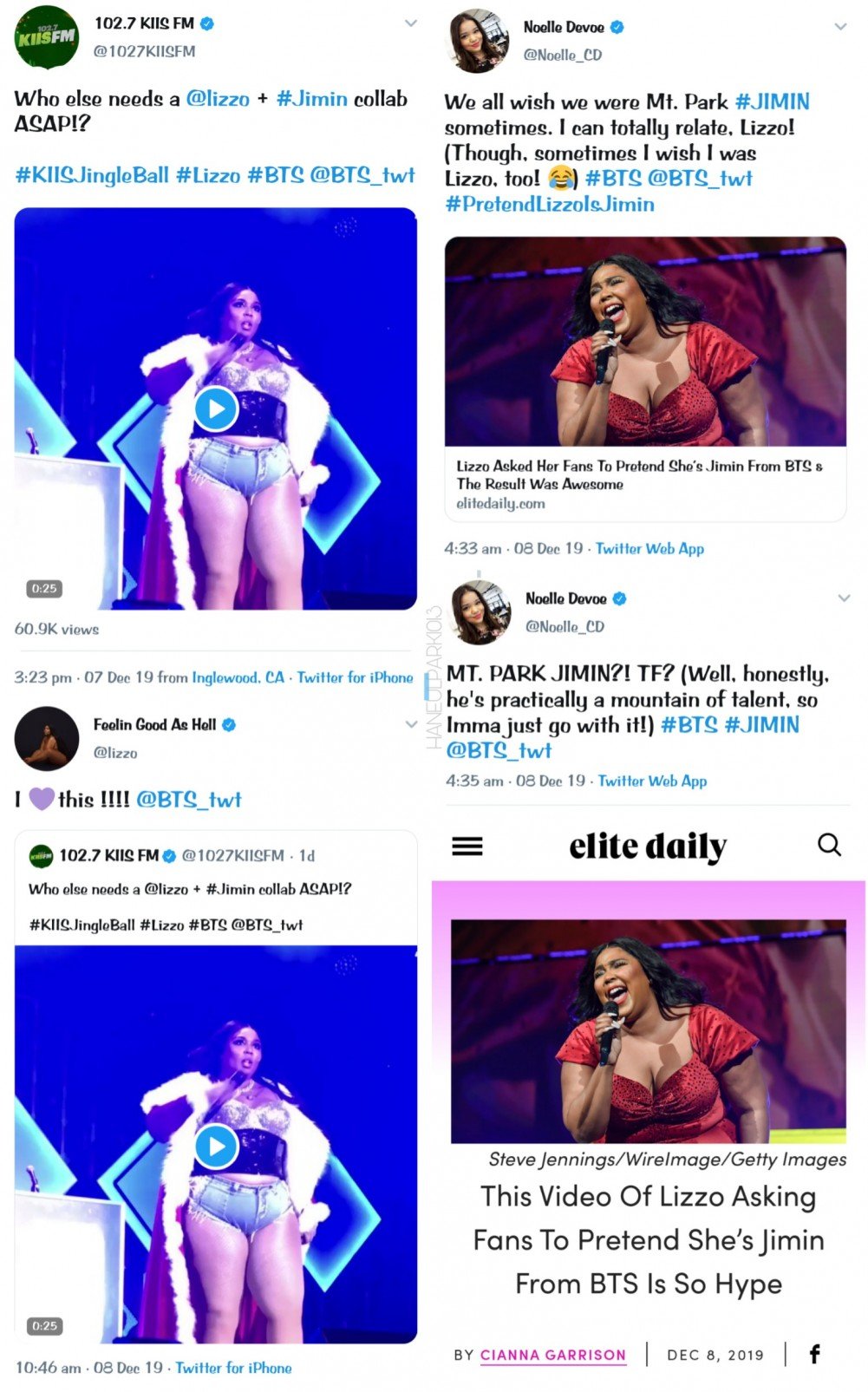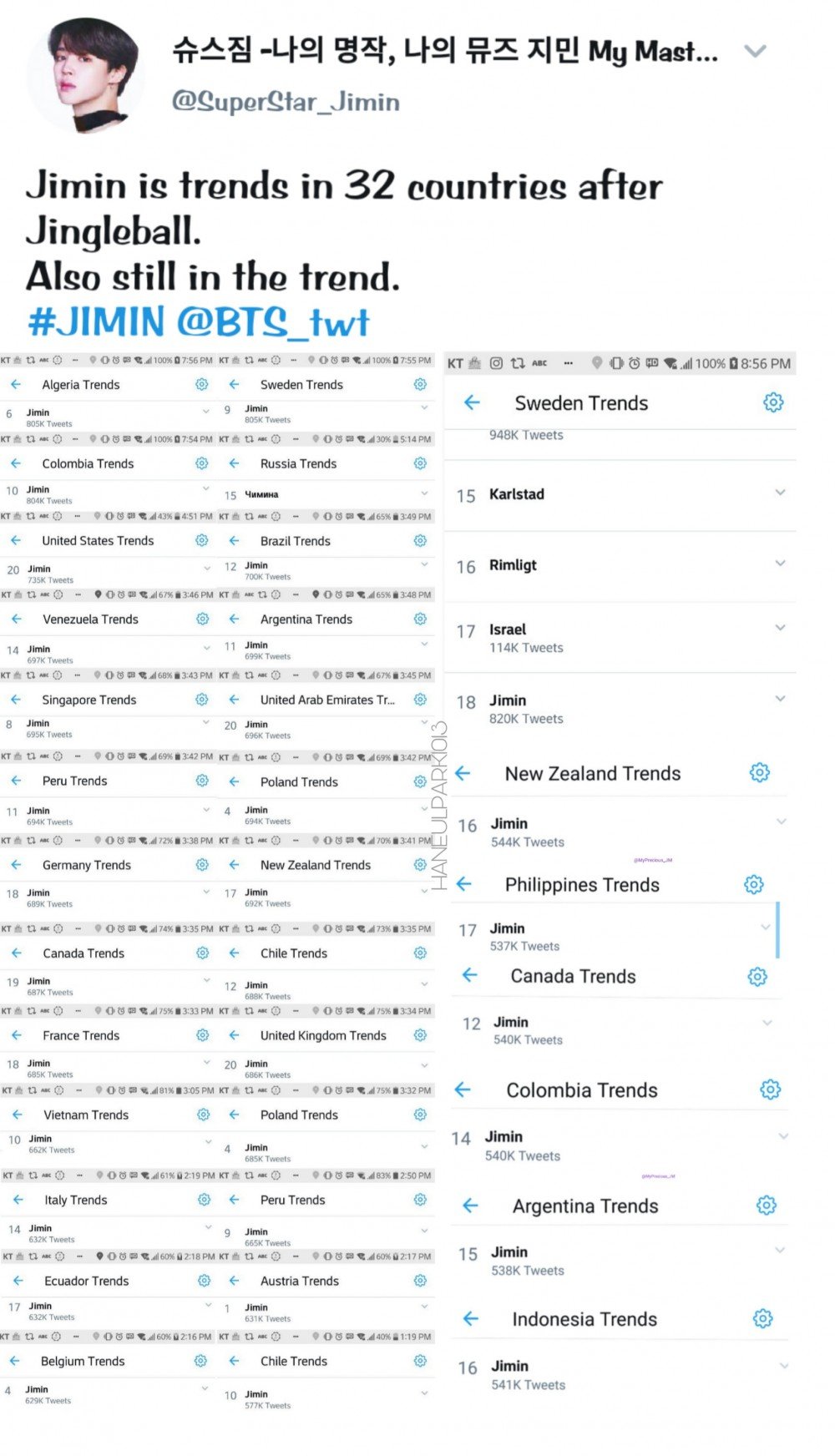 However this is not the first time Lizzo talked about BTS Jimin. Back on May, she was spotted to quote one of BTS Jimin's fan-made video. In the quote, she mentioned Quenlin Blackwell, a well-known YouTuber who uploads both beauty and comedy videos.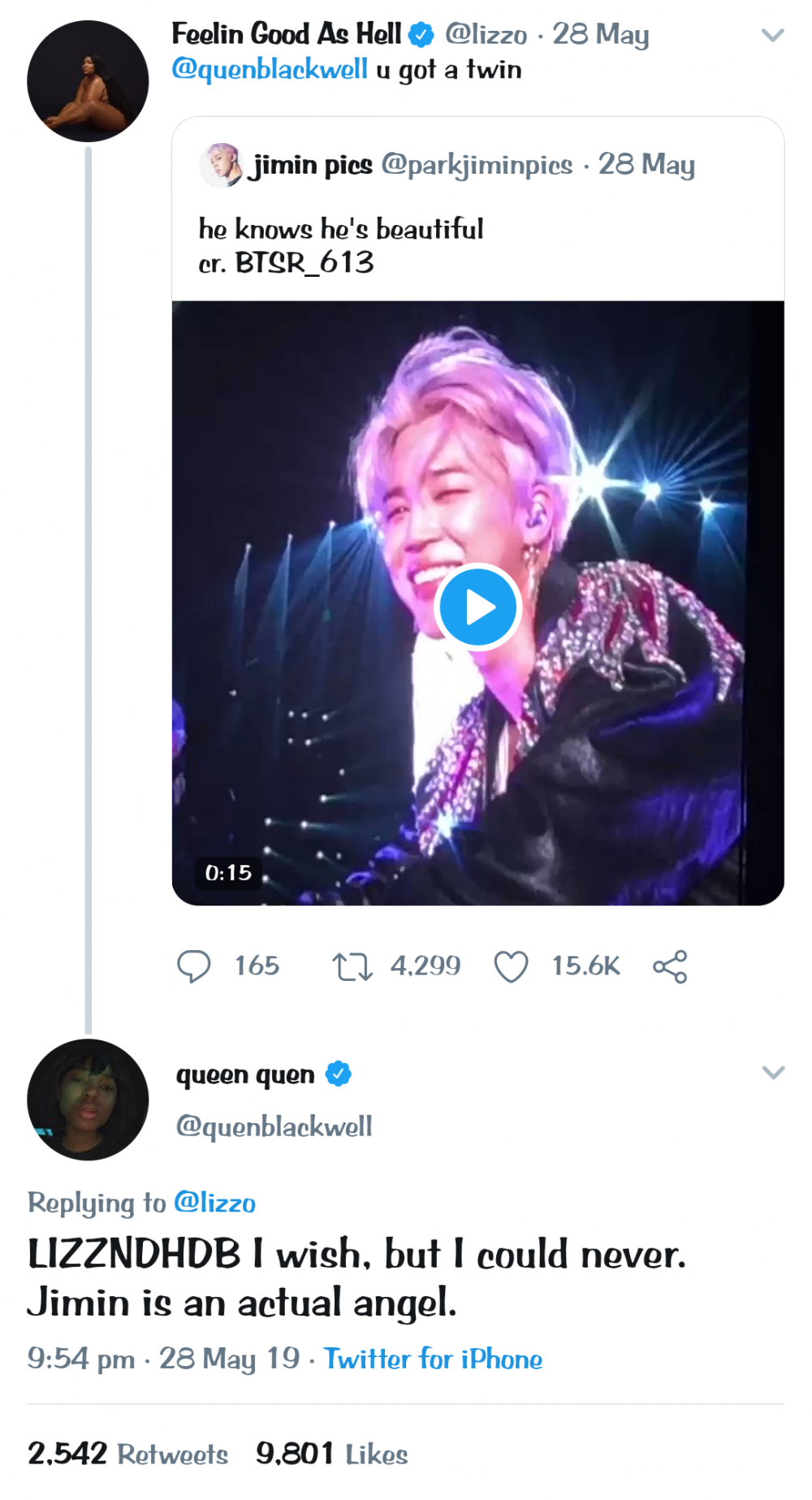 During red carpet, fans noticed how most of the reporters there keep on calling BTS Jimin's name to look at their camera. One of the reporter was seen to zoom straight into BTS Jimin's face while the other one gained spotlight when he said "Jimin and the group".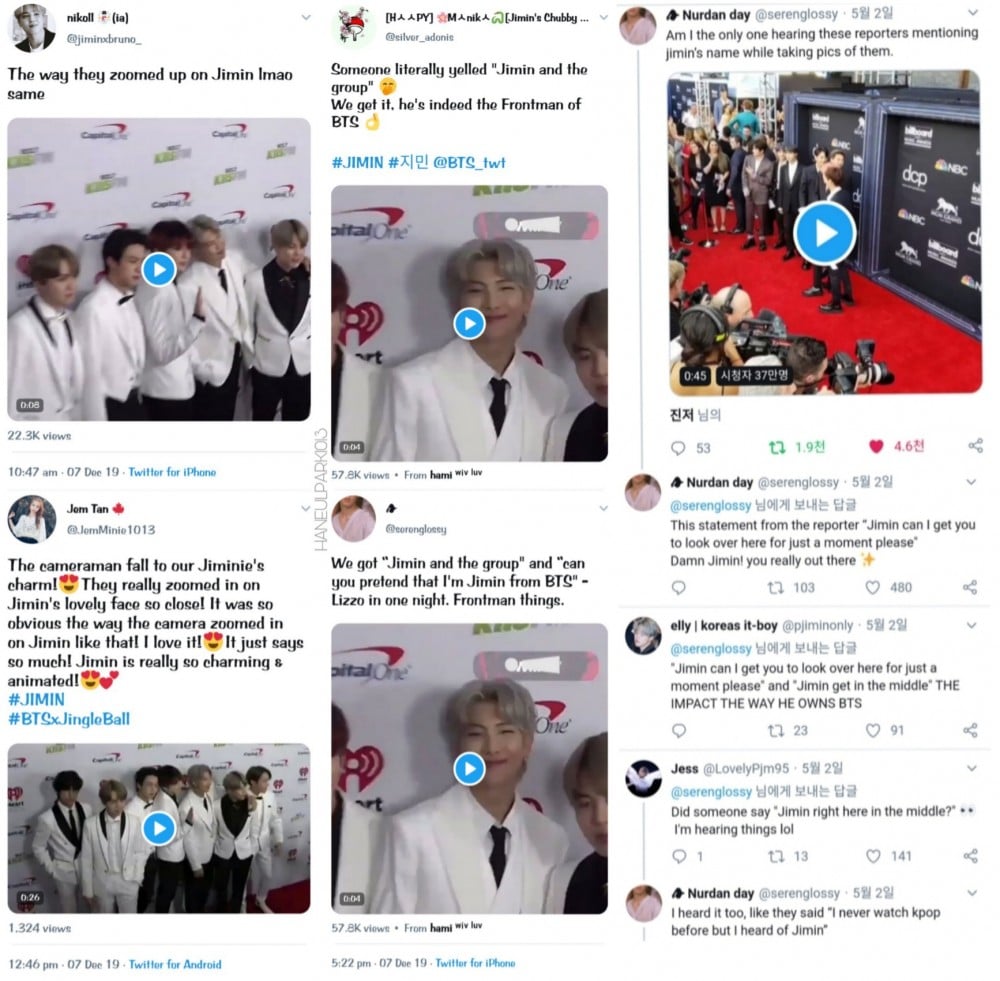 One of BTS Jimin famous fans from Philippines, Arci Munoz was spotted attending the show and uploaded several clips on her official Instagram account.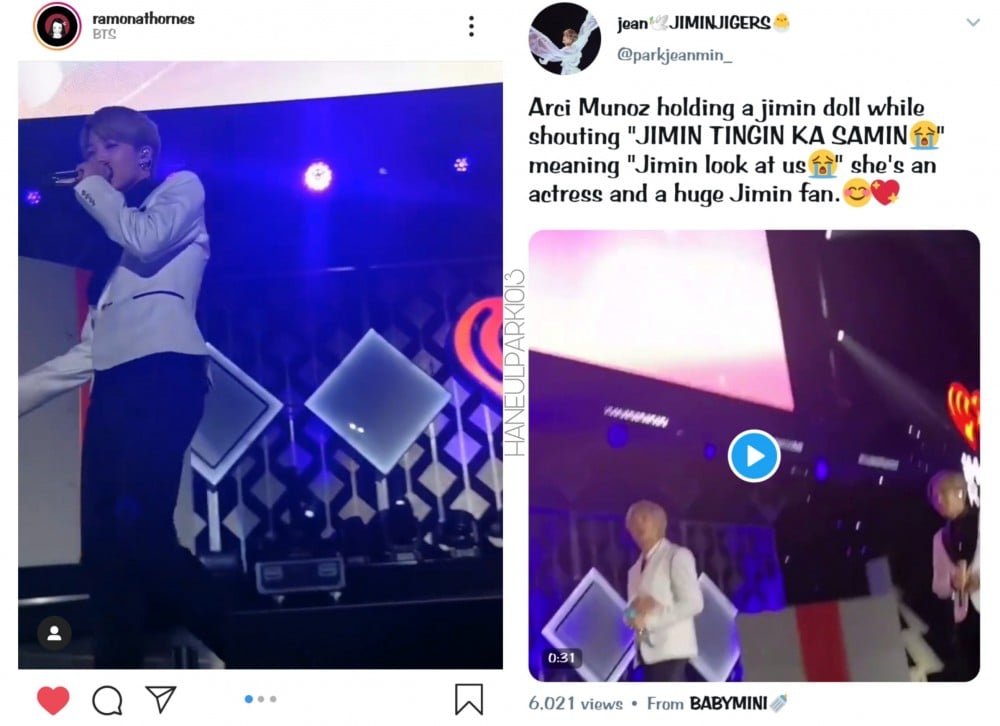 BTS Jimin is also known for having one of the most supportive fans around the world and this time his well known fan base from China or JIMINBARCHINA planned a tour truck to show support for BTS Jimin during iHeart Radio Jingleball. The tour truck received a lot of positive feedback from fans and they were seen to enjoy the moment they saw the truck.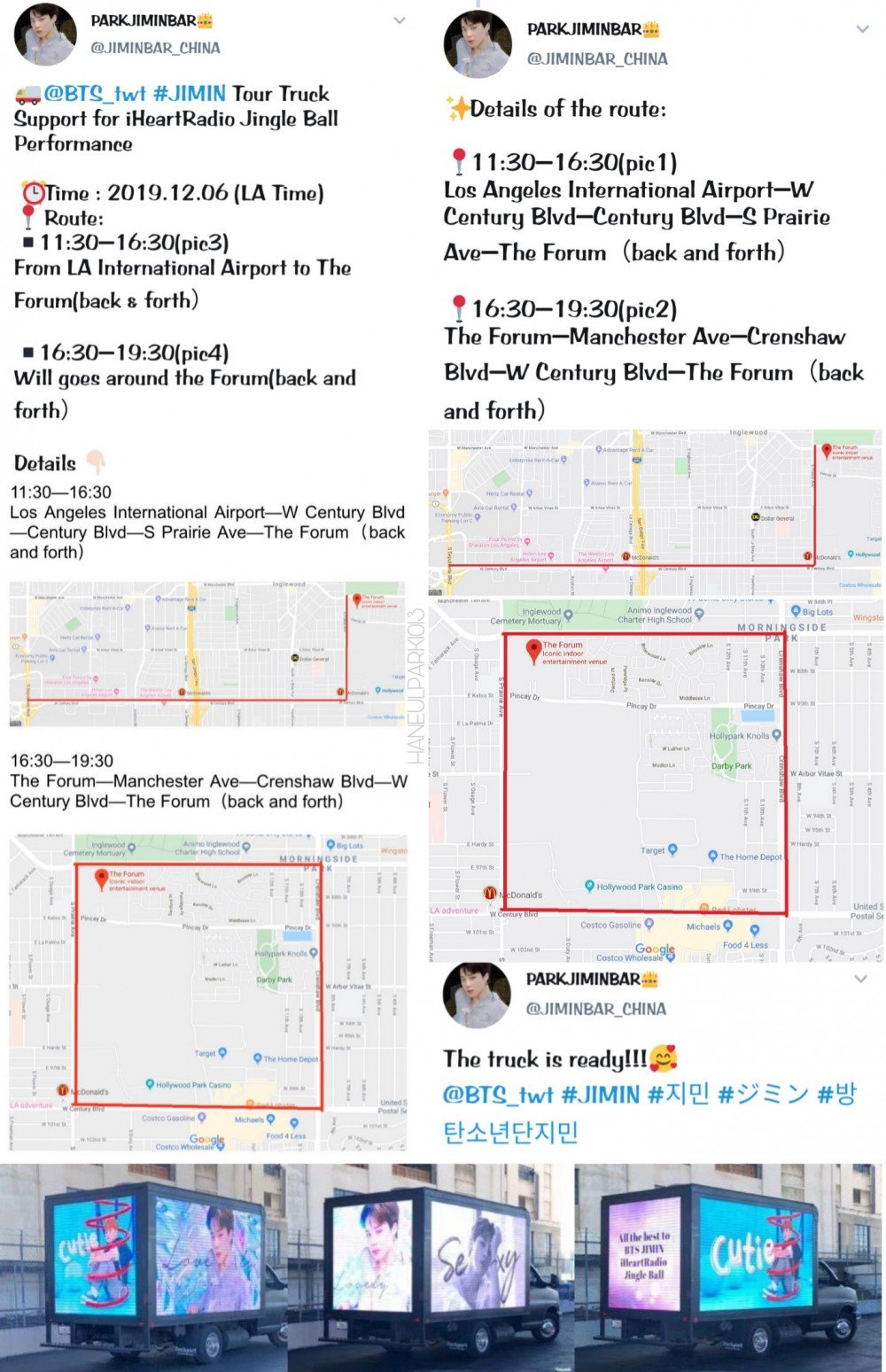 BTS Jimin's popularity is so huge it went above and beyond expectation. As expected from the man who recently crowned as the "2019 King of K-pop" and the "2019 Face of K-pop".