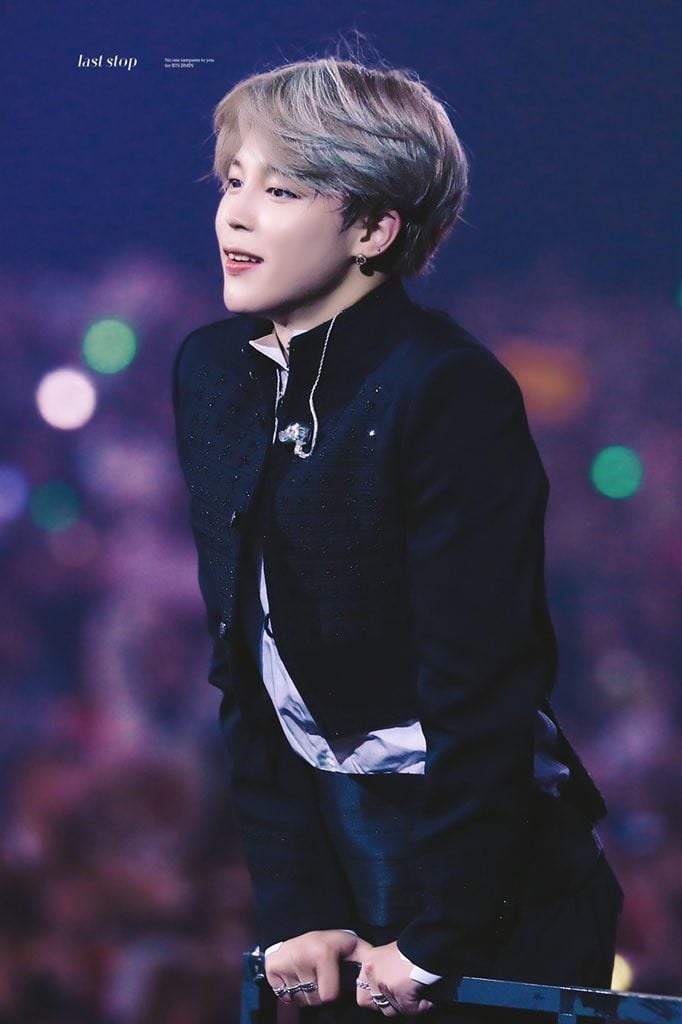 BTS Jimin snatched another huge fashion outlet brand as Saint Laurent contacted one of his fansite and asked for their permission to use his picture in their headquarters in Paris and Asia. The fansite, @laststop_jimin shared the news on her official Twitter account and received warm respond from netizens. The fansite also clarified that the picture will be use to prove that BTS Jimin wore the clothes Saint Laurent sponsored and also clarified that this is a non-commercial use nor reproduce. They will only show it in their system.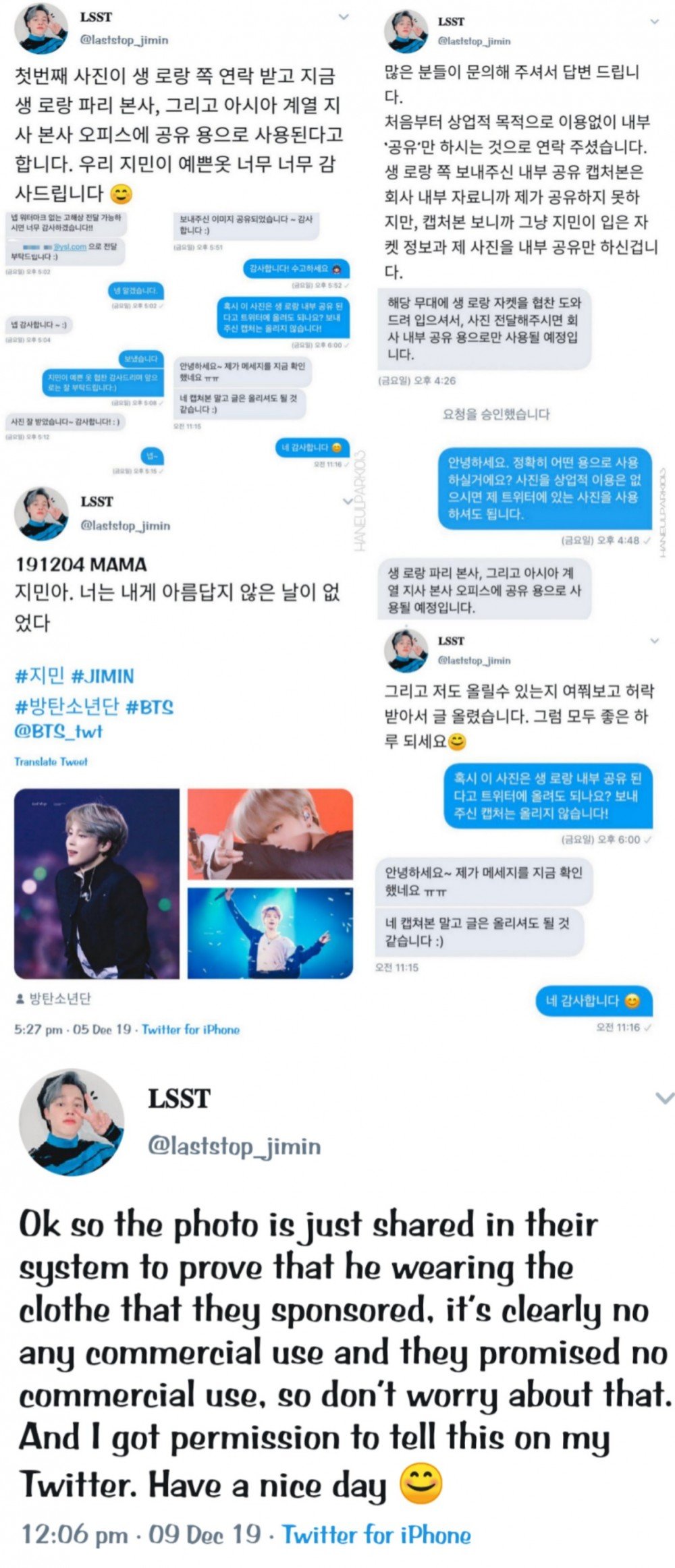 Yves Saint Laurent is a well-known French luxury fashion house founded by Yves Saint Laurent and his partner, Pierre Berge. Founded in 1961, Saint Laurent has been considered as one or the world's most prominent fashion house and is known for its modern and iconic pieces. They markets a broad range of women's and men's ready-to-wear products, leather goods, shoes and jewellery.
[Update]
A few hours after the news of Saint Laurent came out,BTS Jimin once again gained spotlight as he was chosen as one of the best-dressed Korean celebs of the week by Her World Magazine. Her World is a monthly English-language magazine published in Singapore targeted at the female professionals reading market. It is also the first English-language women's magazine to be published in Malaysia and Singapore. The magazine quoted BTS Jimin as "The most Saint Laurent looking guy in boy band BTS"

Known for his fashion and style BTS Jimin has been receiving plenty of spotlight in the world of fashion. To be included among the Business of Fashion's class of 2019 (#BoF500) and GQ Magazine best dressed men of the week plus being mentioned in countless of fashion media outlets such as Allure magazine, Harpers Bazaar, SJ Group and many more really prove BTS Jimin's popularity in the world of fashion. BTS Jimin also known to sold out every items he used and sold out his related merchandises also received special custom-made such as sunglasses from Gentle Monster. He was mentioned in several other fashion brand such as Gentle Monster, PatBo, Universal Chemistry and many more.
BTS Jimin really prove himself as an all-round idol who is good at everything. Not only he is good in singing, dancing and academic, but also good in fashion and style. Fans are expecting a collaboration between Saint Laurent and BTS Jimin in the future.