iKON has always been dedicated to their fans and close enough to consider them like friends. At a time when you would want to spend time with loved ones, YG Entertainment decided to take it a step further and ensure that iKON would be together with iKONICS over the holidays! On September 6th it was announced that iKON would have a End of Year Party Live in Japan consisting of 9 concerts which will have them working on Christmas Eve, Christmas and New Years Eve.
The new dates came as a surprise to iKONICS as this has been the 2nd new tour announced while their current tour is still ongoing. Back on August 9th, YG announced that there will be 8 rounds of a new Fan Meeting and then on August 30th 4 rounds were added to it bringing iKON's total Fan Meetings in Japan alone to 26 for 2019 while their concerts in Japan will total 23.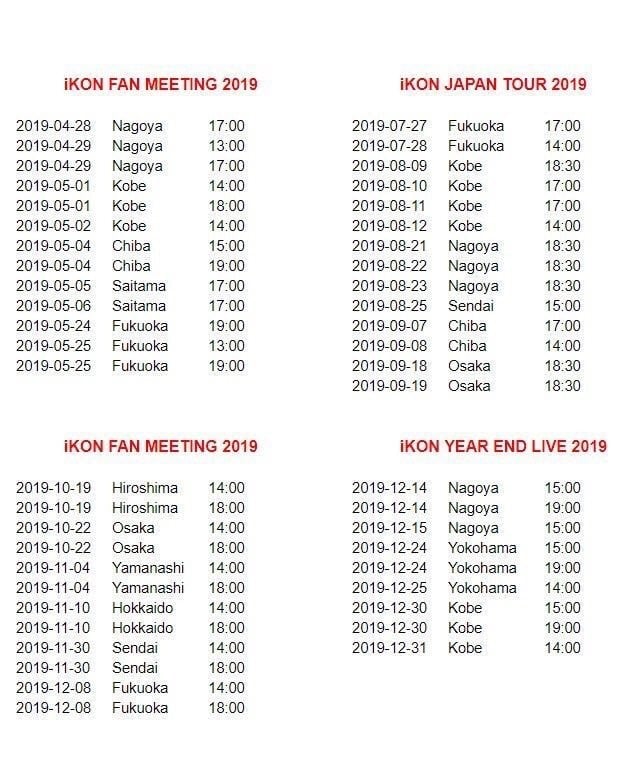 Credit to owner
This has been their most active year in Japan by far and iKONICS are hoping that YGE won't be adding more. At the rate that YG keeps cramming Japanese tours for iKON, it seems like that's their only plan for them.