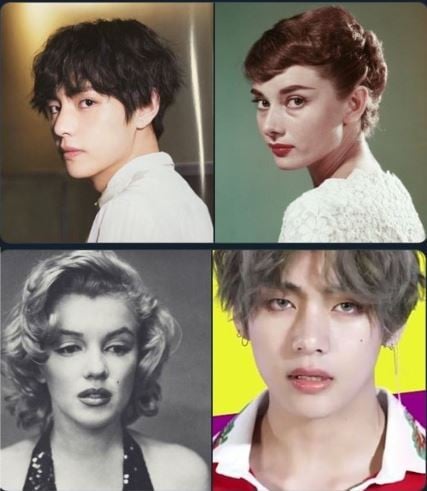 The names Audrey Hepburn and Marilyn Monroe are the two most well-known ones through-out the world and not just in the acting community. These two icons of Hollywood are practically worshipped by one and all. Any rising actress is most definitely compared to either Audrey or Marilyn because these two have set the bar very high in terms of talent, persona, and charisma.
Though both are extremely famous, they have very diametrically opposite images! Hepburn- with her petite figure, the classiness she exhibited and sophisticated charms was considered the most elegant icon of her time. At the same time, Monroe with her innate sensuality wowed generations and became a pop culture goddess who was very open and free in her thoughts.
If you think hard, only one person would come to mind who has this duality completely imbibed in him... and it is none other than Kim Taehyung aka V of k-pop band BTS.
BTS V has been mesmerizing fans since debut while on stage with his impeccable stage presence and sensual dance moves while off-stage his bubbly, innocent and pure personality peeks through! At the same time, BTS V never shies in speaking his mind and is very open to try everything out. This compete duality is indeed mind-boggling to witness.
And if we look closely, we can see plenty of similarities between BTS V and Hepburn and Monroe- in terms of facial expressions or modeling style!

Fans saw this and decided to make threads comparing him to the two icons of Hollywood.
Check them out here-
Kim Taehyung x Audrey Hepburn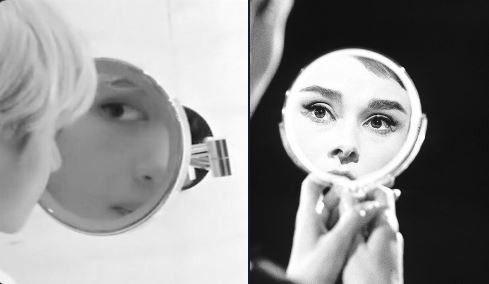 Kim Taehyung x Marilyn Monroe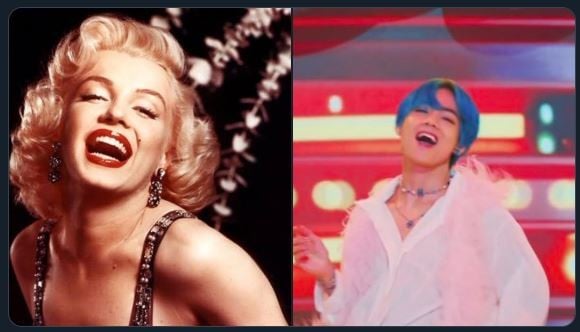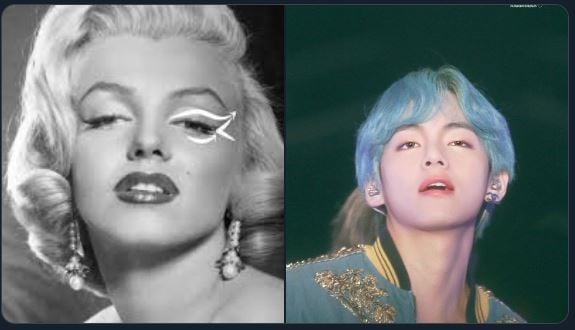 A lesser-known fact about BTS V is that is a fan of Marilyn Monroe as he used to have her picture as his phone wallpaper.
Another similarity between Hepburn and Taehyung is that both are humanitarian. Hepburn was one of the first celebrities to use her fame for a good cause- and we all know that BTS V too does the same- he uses handmade bracelets from CCnamde whose proceeds go to Charity for cats and dogs and helps children with heart disease. His fans have also opened schools in his name and have made huge contributions is saving endangered animals like tigers and polar bears.
It feels so nice to see these icons inspiring talents like BTS V even after so many years. There will always be more to come I feel! After all, legends live on forever.