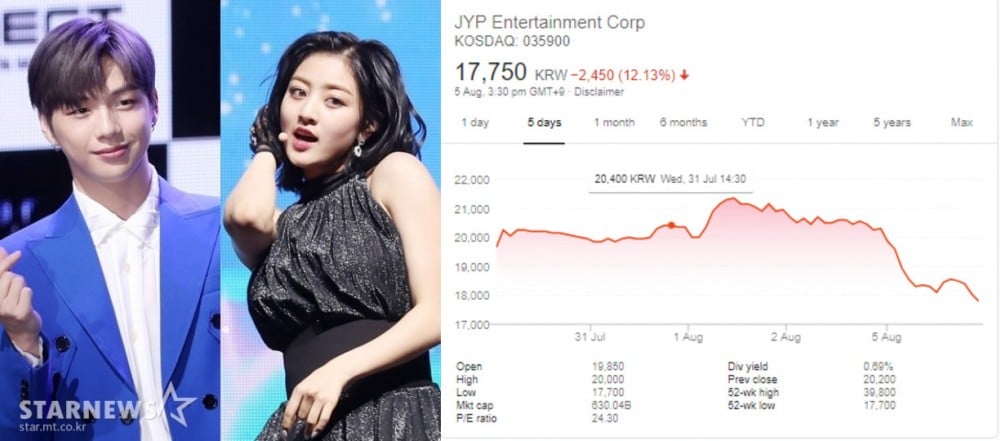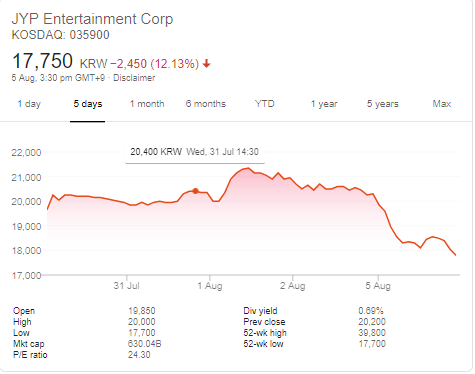 JYP Entertainment's stocks have dropped once again following news of Twice's Jihyo dating Kang Daniel.
As of August 5 at 5:30 p.m. KST on KOSDAQ (Korea Securities Dealers Automated Quotation), JYP Entertainment's stock price was at 17,750 won (approximately $14.57) per share, which is a steep 12.13 percent drop from the previous day. It is also their lowest price in the past 18 months when the stock price hit 17,500 won (approximately $14.37) back on March 2018.
JYPE's stock has been in a steep decline since April 4, 2019, when they recorded a stock price of 32,000 won ($26.27). Ever since April, the company stocks have fallen by approximately 90%.
Meanwhile, SM Entertainment stocks were priced at 29,650 won per share and YG Entertainment was recorded at 22,300 won per share.