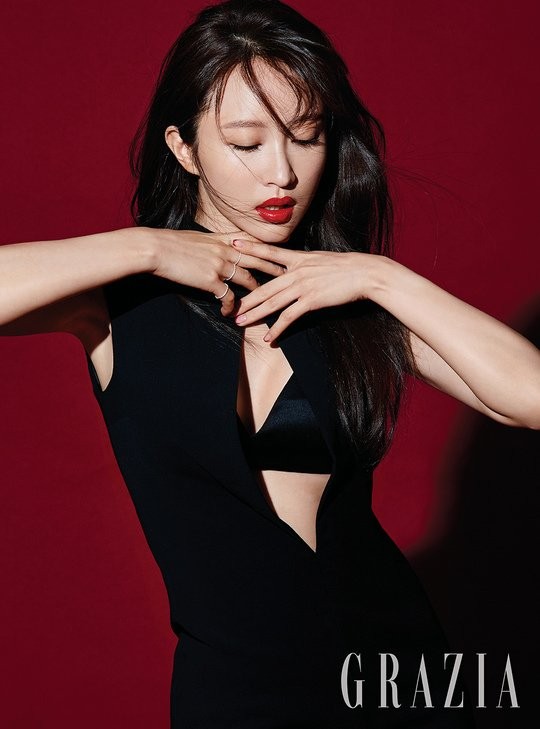 EXID's Hani took a look back at her past in an interview with fashion magazine GRAZIA.

The famous idol recently stunned all with a gorgeous red lip look in her pictorials. Her poses and aura definitely give her a class of a seasoned entertainer who has more to look forward to.

She revealed in her interview that she traveled by herself in Greece and Italy and that the trip was "a turning point that allowed her to organize her thoughts." She further stated that she had developed "a trust in myself. I gathered experiences during my 7 years since debut to believe in myself. No matter what I do, I'll work hard and receive results that match my efforts."

Hani definitely has matured a lot while being an idol and we hope to see more of her in the future!