I really like Blackpink. I like their concept and some of their songs show they have the potential to release a full album with killer tracks but Jennie's continued antics are killing me. It seems that every step of this tour, daresay her entire career,she has had some kind of complication - whether it's her forgetting her lyrics, forgetting her choreography, stopping performances because of a shoe mishap, walking off stage because of a "wardrobe malfunction," etc.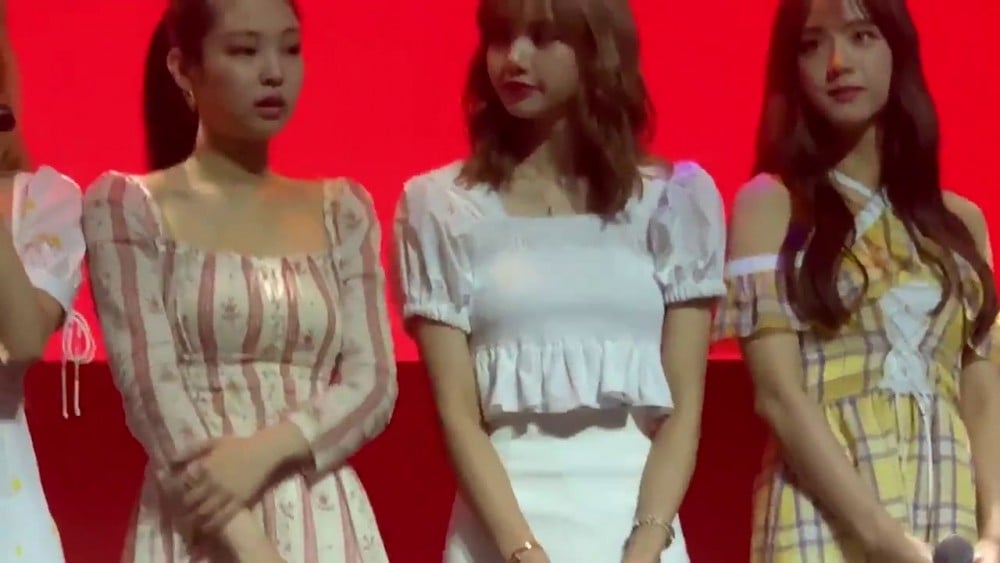 I'm not saying she isn't sick (Manila Meet-n-Greet) here but it's worth it to realize that she is a Celebrity, an Idol, an Actress, & the most trained member in Blackpink. Outwardly showing discomfort could mean she was either in obvious pain or she mimicked moves to make you think so. As if she wants people to worry about her. She also posted pictures later that night looking ready to go out on the town via her Insta.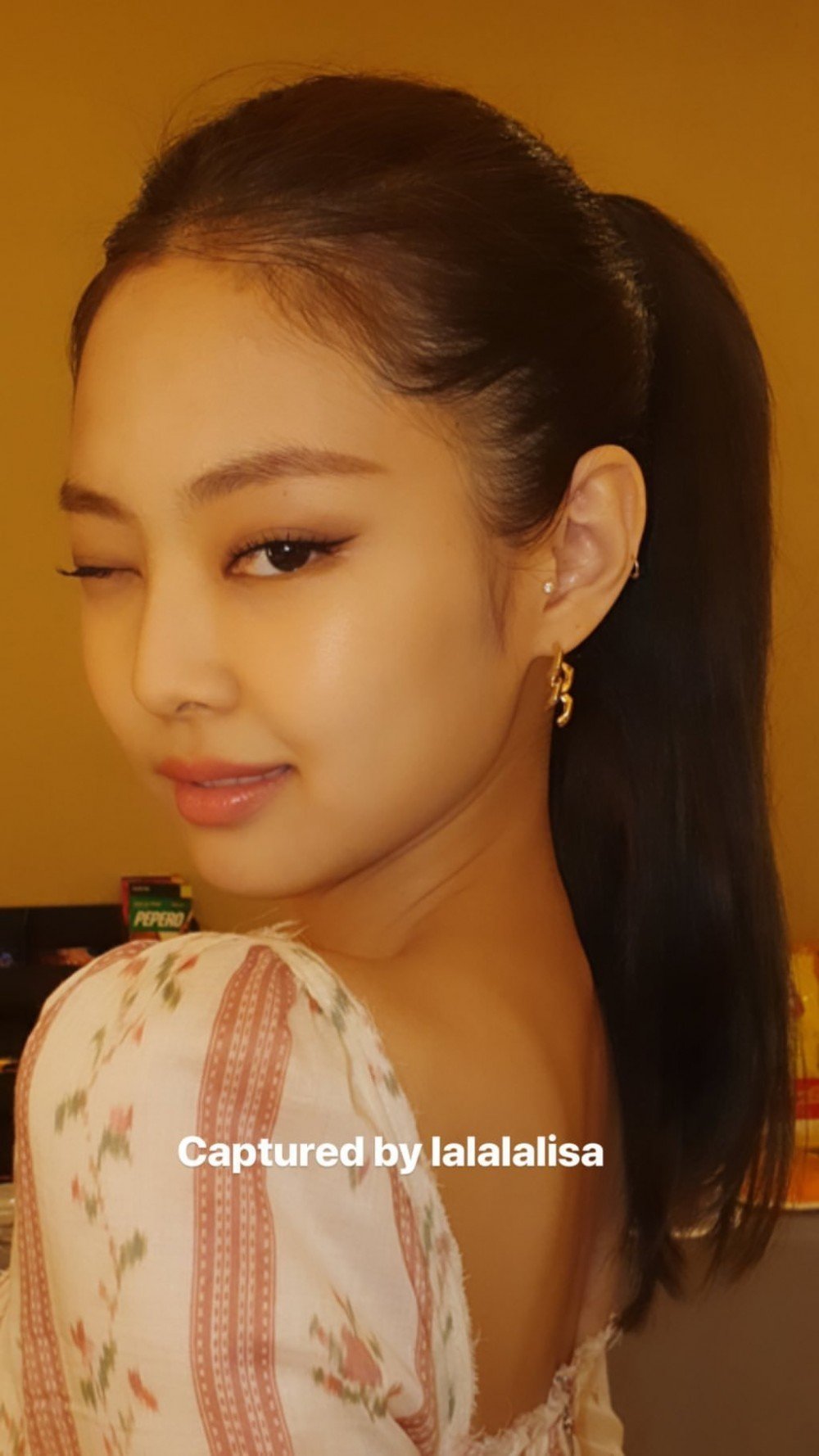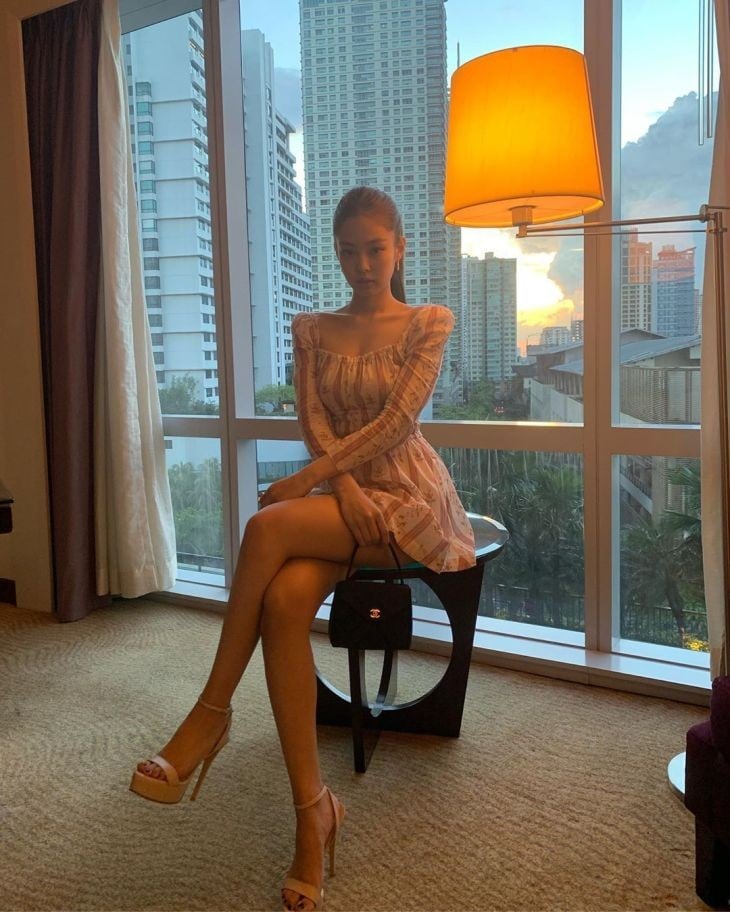 She knows that her fanbase will forgive anything if they are given a reason, like Jennie's sick or she's depressed or she has "motion sickness" or she's tired, etc.
Her not being professional, obviously showcasing a pattern, really brings down the group as a whole. The fact that everything BP seems to dorevolves heavily around Jennie, instead of the other members equally, gives a potential fan the idea that you aren't supporting the group as a whole but only Jennie, and that's just not something I'm interested in.
My opinion would be different if she didn't have 3 other members in her group that have gone through similar things yet have acted in a professional manner befitting a performer:
Lisa was visibly sick on one date of this tour and she kept pushing through and she has to move her body way more than the others. Can you imagine doing a whole choreo while feeling unwell? Yeah, I couldn't but it's not my job to either. Lisa also had problems with her shoes but took care of it and continued the show.
Rose had a wardrobe malfunction during her solo but she still kept the show going, lets not talk about all the moments Rose has had problems with her in-ear and she gets it solved without people realizing it's ever an issue.
Jisoo has even had her mishaps on stage, like tripping, but no one could ever tell unless they rewatch. Jisoo was also sick and had back pain the last Coachella weekend but no one knew until after the performances were over --
Jennie, on the other hand, literally has to leave the entire stage to handle anything or she just stops or drops or whatever, it's noticeable. And she seems to hold it together (like with malfunctions or sickness) only until her solo or rapping parts are over. I'm not saying she has to be perfect, obviously, but it seems like she doesn't even try to be as professional on stage as her group mates, it seems she is more focused on herself than the group. The RBF is a joke. She doesn't have RBF, she has "better than thou" face. She is not savage, she is just mean. Which just makes me think it's all a persona anyways, people who are savage can be so without being rude but people who only know how to be rude will think rudeness is savagery when it's not. Maybe it's because she was an only child, spoiled and rich (then again weren't they all yet none of them act like Jennie). I also don't like how she treats the other members sometimes in Vlives and during the after concert Meet&Greets they've had - she has made faces at other members, rolled her eyes, snatched things out of their hands. They all smile when she does this but to me, as a viewer, it just seems like she's mean and always gets what she wants. Her energy levels really take a hit when she's performing with her group as opposed to her by herself. Maybe she forgets that cameras see everything, but she's an Idol so that's not possible. Even changing the choreo during AIIYL seemed odd. It's like attention should always be on Jennie including her styling (no one can tell me that Jennie is the only person allowed to pick her clothing and that the other girls have no fashion sense, that's a lie, and even if they didn't wouldn't it be nice of Jennie to get all her members on the same level of Slay, since she has a say and they don't?) Everything she does just rubs off like an attempt to keep the attention on her whether it's good or bad. And that is not how teams work. It shouldn't be favoritism this and I'm better that. I know most of it is YG but the way Jennie is treated by YG, I would say some of what happens comes from her too. She obviously has way more sway in the company than the other girls.
(THIS IS MY OPINION BASED OFF WHAT I'VE SEEN, if you disagree that's fine but it's still going to be the same opinion because it isn't something I just decided on based off others opinions but what I've seen of Jennie herself, she leaves this impression of herself, during concerts, interviews, etc.)
I would also like to mention that Jennie really does not bring something to the table that the other girls lack. Lisa raps just as good, if not better, than Jennie. Lisa also dances. Lisa is my fave, aesthetically. Jisoo has amazing vocals, ones that should be showcased instead of Jennies, and Jisoo has visuals out of this world - like Goddess worthy. Rose has those unique vocals that set the group apart from others and Rose can dance, also she's visual af. Lisa speaks English basically fluently. Rose speaks it fluently and with confidence. Jisoo doesn't need to. I feel like Jennie brings down her team more than she uplifts them, in terms of talent and professionalism only.
I hope they continue to thrive together but I would never buy a concert ticket seeing as most of their concerts have some kind of malfunction or hiccup ( also the amount of cover songs and live band filler is not my idea of a good time). As an American, if I'm paying money to see a Kpop concert in the hundreds of dollars it'd be BTS, not Blackpink. (These are the two biggest Kpop groups in America right now with similar ticket prices, that is the only reason BTS is mentioned)

Hate me all you want but this is the impression Blackpink has left on me. 💁🏽‍♀️