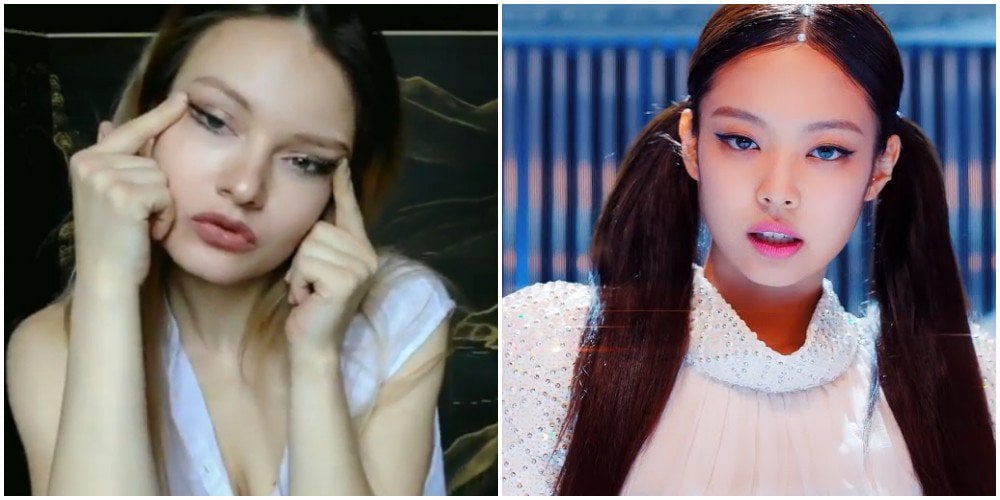 Sofia Valentini responded to the criticism againsther BLACKPINK video.
The California based DJ came under fire for making racist gestures while listening to BLACKPINK's "Kill This Love." On May 22, she uploaded an "apology" on her Instagram regarding the issue.
Along with posting random Asian-related emoji's, she stated, "I'm sorry for not putting extra make up on to look cuter, using fork instead of chopsticks, not putting enough spice and oil on my noodles."
She continued, "I apologize for all these and I apologize if I hurt anybody. But I guarantee my noodles were not dry and my boobs are not tiny. I am gonna make a dumpling video next time and it will be fantastic."
Sofia ended the statement, writing, "I also added some extra tunes and remix to the original Blackpink song to make it sound better so I apologize to all the Blackpink fans, thanks for all the feedback and creative comments. I am sorry I don't know how to delete myself or kill myself."
The "fake apology" was not accepted by many netizens and BLACKPINK fans. In fact, it made people even angrier. Comments stated, "We don't want two racist videos we want zero and the fact you didn't even apologize for pulling your eyes back which is the MOST OVERDONE racist thing done to Asians," "This doesn't even sound like an apology.. it seems super sarcastic and really racist. it's not even funny at all, you're just being very rude and offensive. quit stereotyping, maybe try doing something better like saving this earth, yeah?"