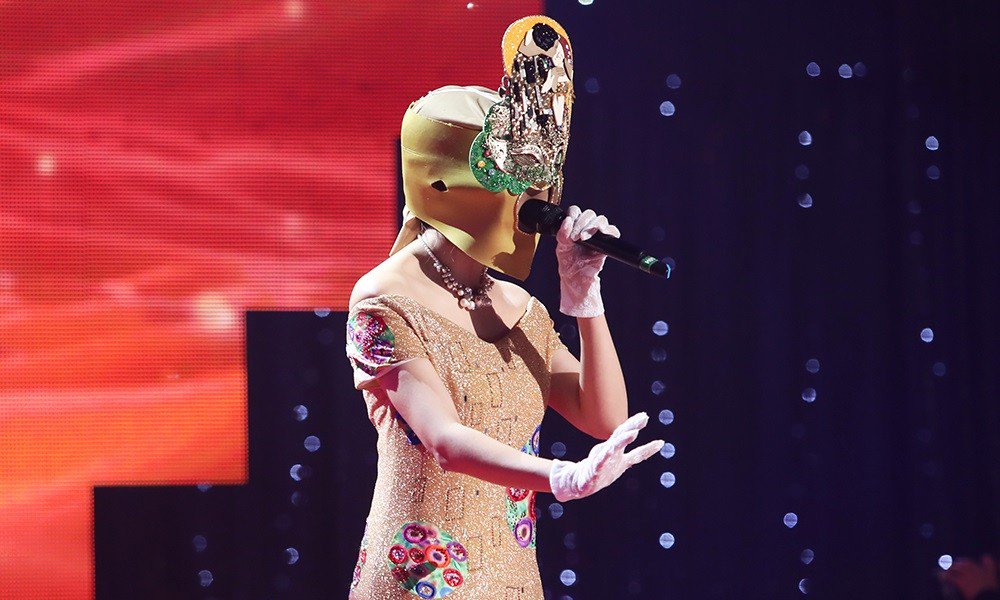 The identity of four time champion 'Klimt' was finally revealed on this week's episode of the MBC singing competition 'Mask King'!

On the March 24 episode of the program, 'Klimt' went up against challenger 'Gulliver' to fight to keep her position at the top. However, when the audience votes were totaled up, it was revealed that she had lost by a mere five point difference.

When it was time, she took off her mask and showed the audience that she was none other than Haena of the girl group Matilda, and she happily sang a cover of Lee Sora's "Track 9" for the audience.

During the reveal interview, she talked about her recent debut as a musical actress, having appeared in local adaptions of 'The Great Gatsby' and 'Jekyll and Hyde,' and how intimidating it was for her to perform in front of the two incredibly popular musical actors on the panel, Kai and Kim Ho Young.
In response, Kai assured her of her abilities by telling her that he had heard from someone involved in 'Jekyll and Hyde's casting that she had "such amazing talent that they had no choice but to cast her." He then added that he could not wait until the day they can stand on a musical stage and perform together.

Check out Haena's reveal stage below!