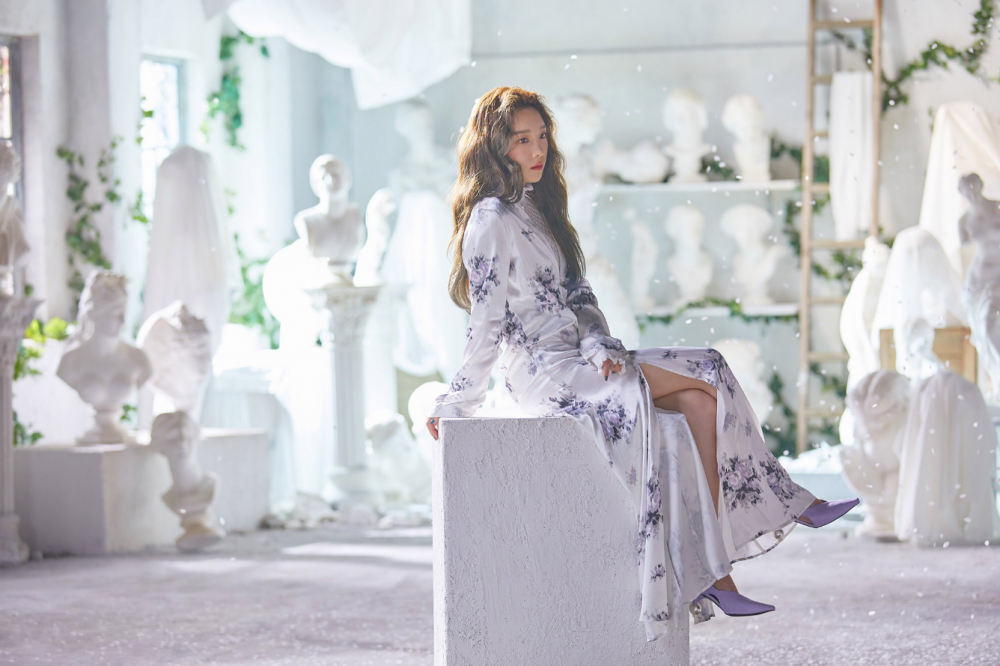 More of Taeyeon's gorgeous teaser images are here.
In today's photos for 'Four Seasons,' Taeyeon took on a natural look with an angelic vibe. The idol sports a casual style in one, and a glamorous look in a floral dress in another.
Prior to this, Taeyeon released the MV for "Four Seasons." The full album will be out on March 24.