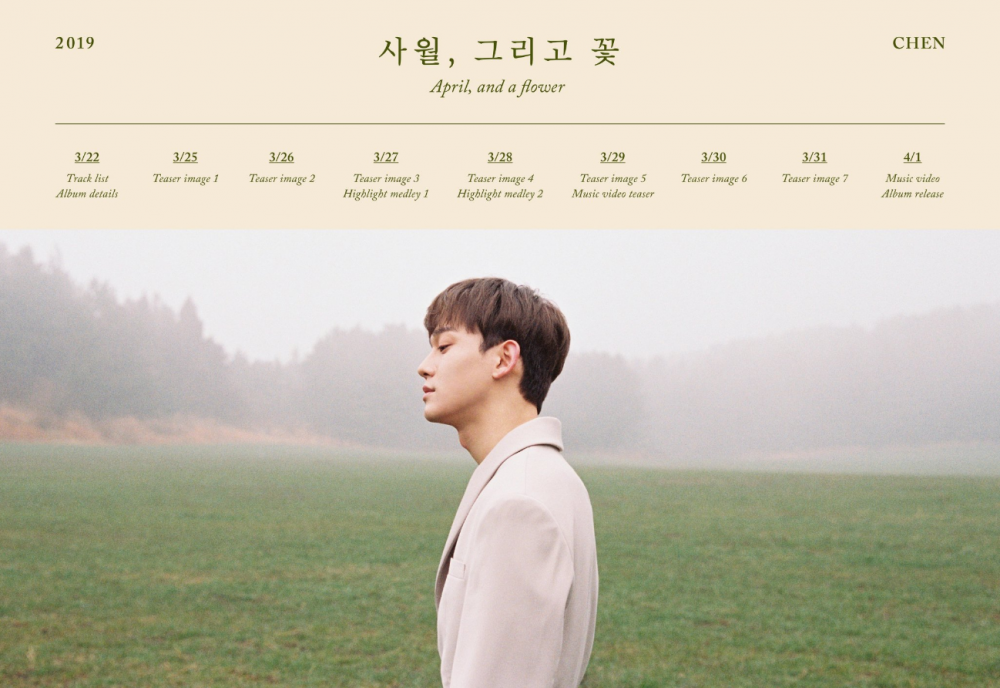 Chen unveiled his solo debut schedule.
The vocalist of EXO is releasing his 1st solo mini album titled 'April, and a flower.' Starting on March 22 to the full release on April 1, Chen will be sharing the track list, album details, teaser images, highlight medley, and more for his highly anticipated solo release.
Mark those dates for Chen!