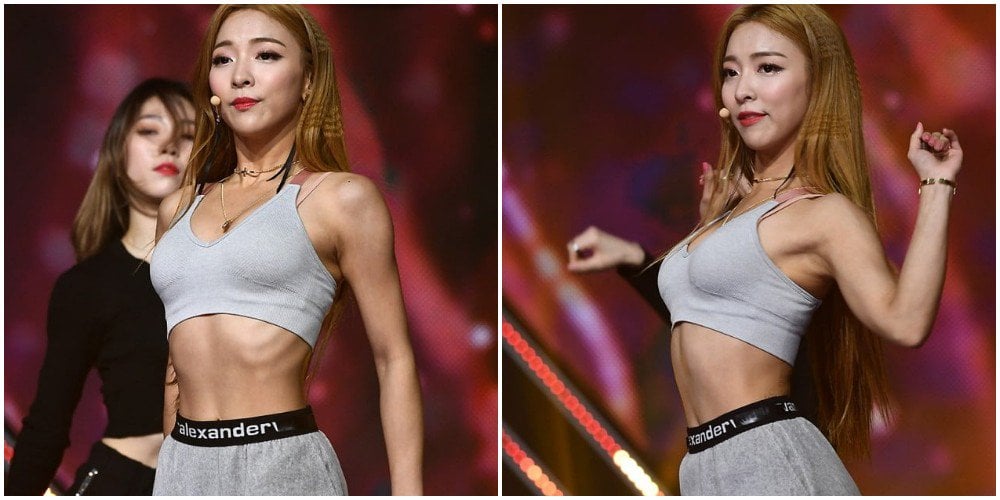 f(x)'s Luna talked about her diet.
On January 10, Luna and Kim Chung Ha guested on MBC FM4U's 'Kim Shin Young's Hope Song at Noon.'
DJ Kim Shin Young commented, "I was so surprised after watching Luna's performance yesterday. She's skinny but quite toned with muscles." To this, Luna shared, "I saw great results from changing my diet and workout routine."
She continued, "I had a goal and I achieved it this time. I am the shortest among the members so I always wore heels but I wanted to wear sneakers this time, but in order to do so, I had to be thinner."
Luna said, "This time, I was able to wear sneakers. I lost 8.5kg (18.8lbs). I lost almost all of my body fat. I exercised a lot and strictly took care of my diet."