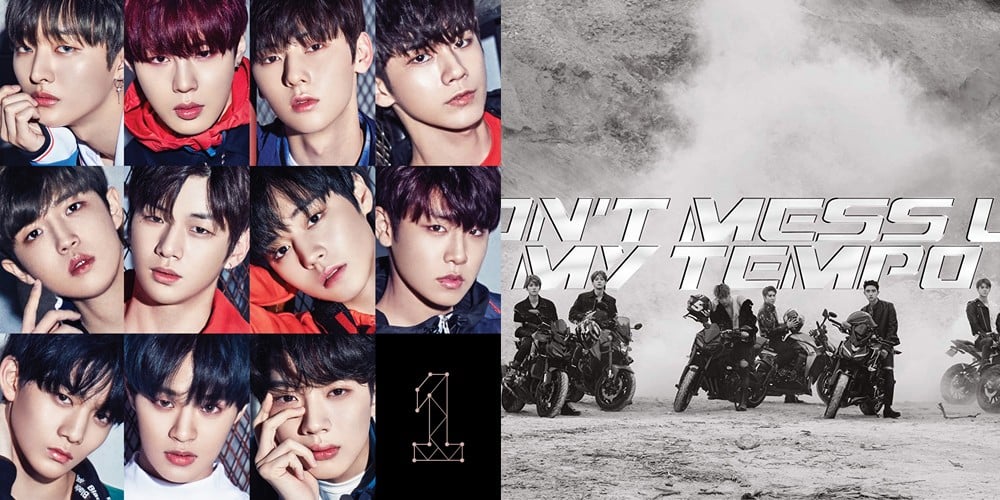 On December 21, the 'Korea Popular Music Awards' released an official statement of apology followings fans' angry criticism toward the results of the 'Popularity Award'.

The winner of the 'Popularity Award' at the 1st 'Korea Popular Music Awards' ceremony, which took place back on December 20, was determined through paid online voting via the Olleh TV mobile app. According to the mobile app's voting results on the morning of December 20, it was clear that Wanna One's fan votes surpassed EXO's fan votes by over 20,000.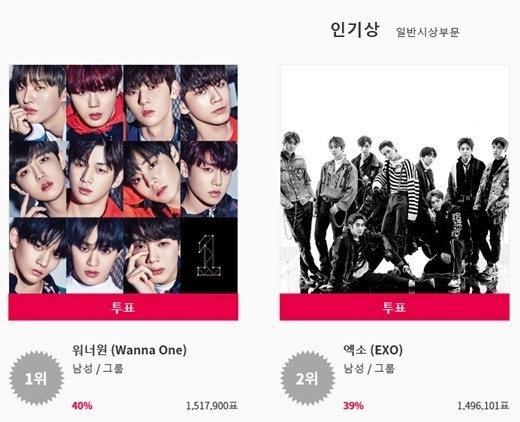 However, during the award ceremony later that evening, two artists were named as the winners of the 'Popularity Award' - both Wanna One and EXO. Considering that the results relied 100% on paid fan voting, Wanna One fans found this outcome infuriating, and flooded the 'KPMA' with comments like "This is crazy", "You took all our money", "If you'd announced that there would be two winners in advance, we wouldn't have poured our money into this", "This is a clear case of deceiving and cheating fans" and more.
As a result, the 'KPMA' wrote as a statement of apology,
"Regarding the joint awarding of the '2018 KPMA' 'Popularity Award', we would like to bow our heads in sincere apology. In addition to our sincere apology regarding the 'Popularity Award' controversy, we would like to reveal our official stance.
This award was based 100% on fan voting, and the award went to the 1st place winner Wanna One (1,517,900 votes) as well as to the 2nd place winner EXO (1,496,101 votes). Because the fans were so invested in this award, the 1st and 2nd place rankings switched back and forth several times even up until the last minute of voting, so much that is was impossible to estimate the final winner.
As a result, the 'KPMA'decided to award this award to both sides including the runner-up group EXO, under the meaning that we would have a 'celebration of everyone'. The fact that we did not notify fans in advance regarding this decision and did not explain ourselves clearly is entirely the fault of the 'KPMA'.


Thus, we would like to once again apologize sincerely to all those who suffered discomfort through this event, including Wanna One fans, EXO fans, and more.


We will do our best to ensure that such an event never happens again, and we will give our greatest efforts so that this event can grow into a prestigious event anyone can accept."