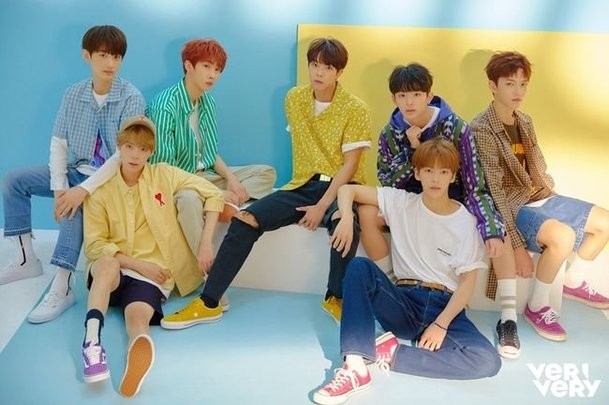 Jellyfish Entertainment's new boy group VERIVERY released the name of their debut album.
On December 23rd, VERIVERY revealed a coming soon teaser video on their official SNS, along with the name of their upcoming debut album name, 'VERI-US'.
The revealed video begins with a scene of the member's fingertips meeting. After a while, the members are scattered showing the letters VERIVERY on the screen, creating a unique atmosphere. At the end of the video, the debut album's name was revealed, exciting fans.
The name of the album, 'VERI-US' refers to the combination of VERIVERY and US (fans), also meaning 'Various'.
In the past months, the 7 members have been greeting fans through a pre-debut reality show, hi-touch event, and communicated with fans through their SNS, showing off their own colors. They are gaining great attention with just their teasers and making fans curious as to what kind of music they will introduce.
VERIVERY is set to debut on January 9th.