NC.A
will hold her first-ever solo concert this winter.
On October 26th KST, NC.A revealed that she will hold a 2-day concert 'Our First Season' at Formtec Works Hall in Seoul on December 27th-28th. Six years after her debut in 2013, this is the first time that the singer has announced a concert of her own.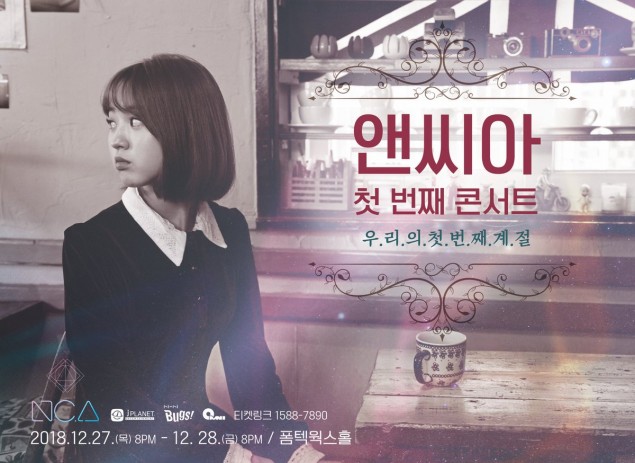 Over the last six years, NC.A has put out many notable songs such as "My Student Teacher", "Oh My God", "Coming Soon", "Cinderella Time" and more. NC.A has shared that this concert means a lot to her, especially since she once guested on her role model, the veteran singer Lee Sun Hee's solo concert 2 years ago. "That was when I really started dreaming of having my own concert," shared NC.A.
To make this event a special one for her and her fans, NC.A had given the title 'Our First Season' herself to describe the concert. Congratulations to NC.A for achieving her dreams, finally!