The owner of
Red Velvet 
Wendy
's fansite apologized for mistreating
Irene
.
Pictures of a fan photographer with the Twitter ID WENever shoving and bumping into Irene at the airport recently surfaced online. Netizens criticized the fansite owner for mistreating the Red Velvet member.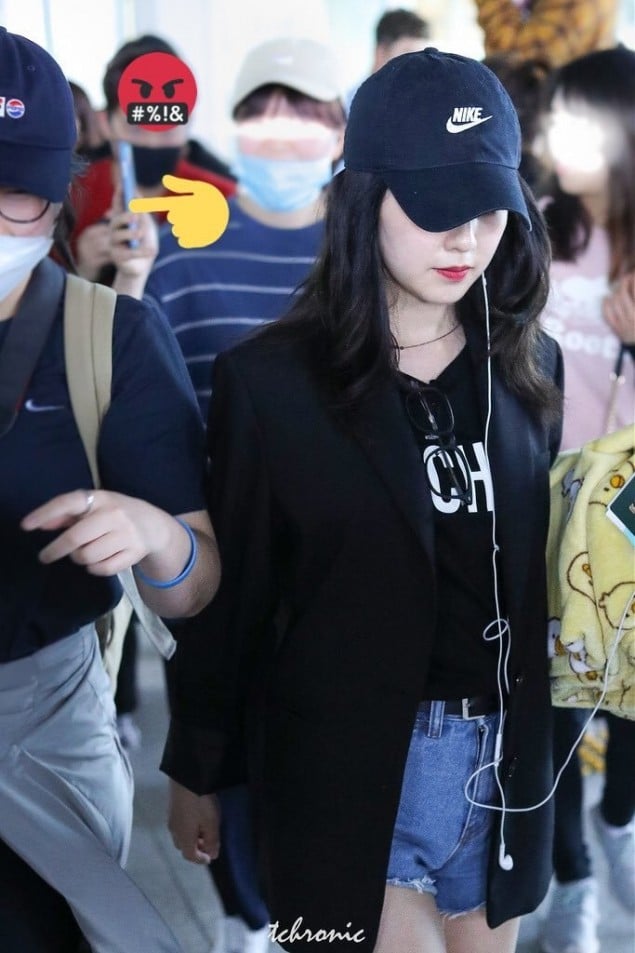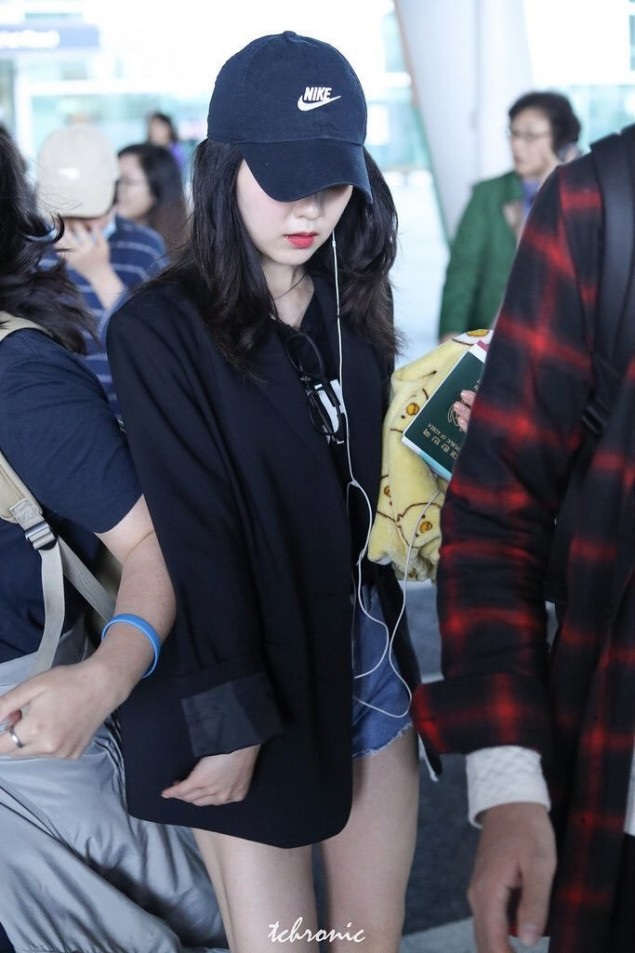 In response to the criticism, the fansite owner shared an apology via Twitter on June 6. She stated, "This is WENever. I apologize for carelessly bumping into Irene during Red Velvet's arrival on May 1. I will be cautious to not cause harm to the members ever again. Once again, I apologize."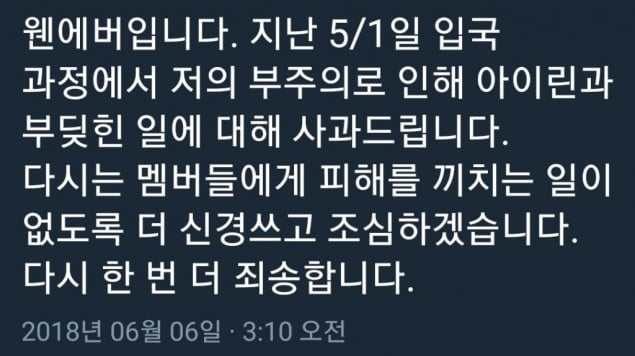 Despite the apology, netizens are continuing the criticism, commenting, "She wouldn't have apologized if the photos didn't surface", "It's been a month ??", "I feel bad for idols."