A lot of story development happened in episodes 19 and 20 of MBC's 'Great Temptation', and today I hope to organize each development calmly, to draw some thoughts and conclusions about our characters and their futures.
The night that Kwon Si Hyun (played by Woo Do Hwan) breaks up with Eun Tae Hee (played by Red Velvet's Joy), Si Hyun and Choi Soo Ji (played by Moon Ga Young) return to their secret lair. Soo Ji notices that Si Hyun is greatly distressed after breaking Tae Hee's heart, and tries to comfort Si Hyun. But here, Si Hyun confesses to Soo Ji that unlike before, when he was content to just have his two best friends beside him during rough times, that is now no longer enough to provide him comfort.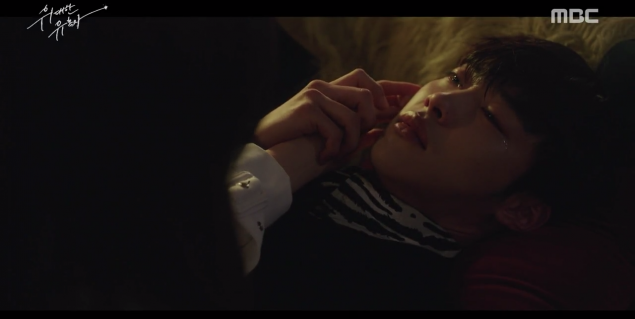 But the real reason I'm shedding these tears is because of the low viewer ratings...

The next morning, however, Soo Ji pretends as if nothing has happened. She waves off Si Hyun's heart to heart for her own convenience, and acts as if the trio of friends still remain unchanged. Concurrently, Soo Ji proposed a new scheme, or a new "game", for the trio immediately, now that the Eun Tae Hee case is over.
Jumping into a new scheme right away doesn't sit well with Lee Se Joo (played by Kim Min Jae) at all. Se Joo is clearly the most perceptive person in the trio of friends, and he knows all too well that after the Eun Tae Hee incident, there is a huge rift in their friendship.
On the other hand, Si Hyun doesn't exactly have a choice but to participate in Soo Ji's new scheme as the main player. Why? Because Soo Ji's next target is Seol Young Won, the pottery artist who is having an affair with Si Hyun's father Kwon Suk Woo. Let's not forget here that Seol Young Won is also Eun Tae Hee's mom, but Soo Ji doesn't spoil that bit for Si Hyun quite yet.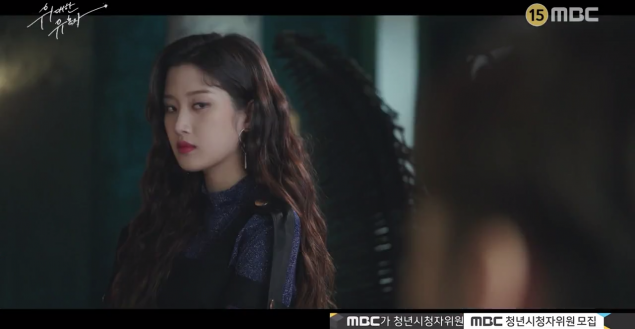 You dare defy me, peasant?
The secret behind where Young Won's pottery pieces have been sold throughout her career is also revealed in these latest episodes. The president of the JK Group, Si Hyun's grandmother, purchases most of Young Won's pottery, then quietly gets rid of them so that Young Won has no chance at fame and recognition. Through this truth, Si Hyun learns exactly why his mother loved the large vase at the JK Group so much - because the vase proved to Si Hyun's mother that Suk Woo could never have a relationship with Young Won.
Turns out, Si Hyun's mom wasn't all that pure and innocent a woman either, huh? Si Hyun has yet to learn Young Won's full identity, but Soo Ji orders him to hurt Young Won by targeting her children, so come next week, we can definitely expect the truth to come out...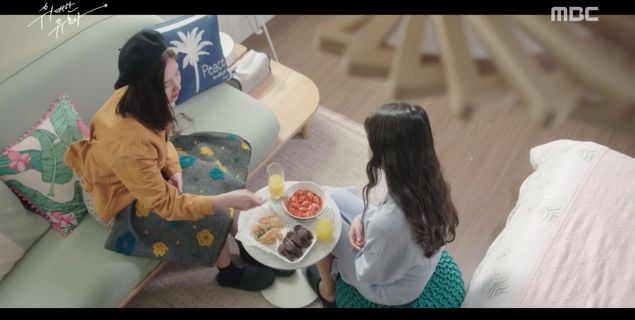 I'm so glad you're suffering from heartbreak, Kyung Joo, because otherwise I'd be stuck eating ramen at home for eternity!
After sending Si Hyun off on his new "task", Soo Ji goes behind Si Hyun's back and seeks out Si Hyun's father, to demand that he approve of her and Si Hyun's marriage. Yes, Soo Ji resorts to selfishness in order to save herself and all that she fears losing. To Soo Ji, the marriage seems like the only means for her to keep the trio's friendship in the exact shape that it always was. The marriage would automatically call off Suk Woo's engagement to Soo Ji's mother Myung Mi Ri, while still allowing Suk Woo to establish a business relationship with Myung Jung Hospital. And on top of all that, it would allow Soo Ji to fulfill her romantic longing toward Si Hyun, even though she continuously claimed to her two friends that romantic relationships should not occur between the three of them.
Sure, her marriage to Si Hyun would logistically save Soo Ji from losing her friends, her love, and her mother's happiness. But the critical image that Soo Ji herself can't fathom about herself, while we viewers can, is that by forcing her marriage with Si Hyun for "business reasons", she is doing exactly what her mother tried to do with Suk Woo. And we viewers do not want Soo Ji to end up in such an unhappy place!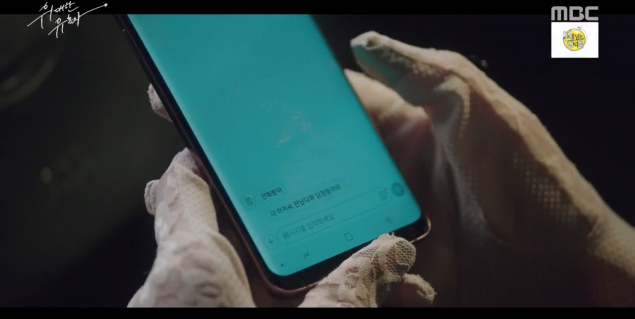 Did I mention how much I LOVE the neat little details about Soo Ji's character? Like how she wears delicate gloves to protect her cellist hands?
Now then, how does Suk Woo react to the prospect of Soo Ji and Si Hyun's marriage? Evilly, of course. Like the evil fiend that he is! When this guy learns that he might be able to get away with gaining Myung Jung Hospital's business relations WITHOUT having to marry Soo Ji's mother, he freaking decides to use the children's marriage for his own gain! I swear if that guy was my dad...
The story hasn't gone that far quite yet. But I'm willing to suspect that Suk Woo sees this as a hip-hip-hooray chance to call his engagement off with Mi Ri for good and go back to Young Won. Go back to the woman who told him like a bazillion times that they're not gonna work out! Literally, how clingy can you GET.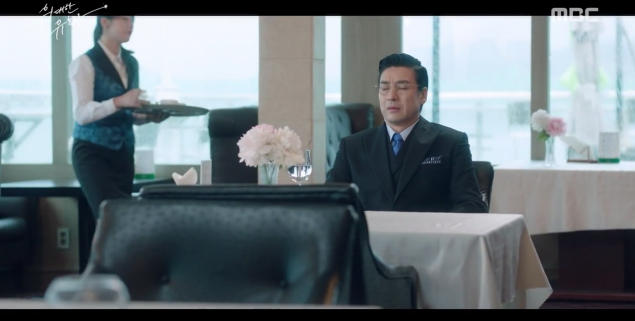 Can that waitress just smack this guy upside the head with that tray or something.

That's about where we end up at the end of episode 20. [Insert random tangent:] So I don't mean to brag, but at the beginning of this series, I talked about how sad and depressing this drama was going to turn out to be down the line and...
I mean: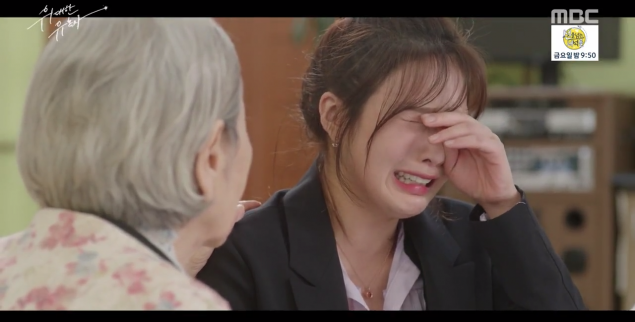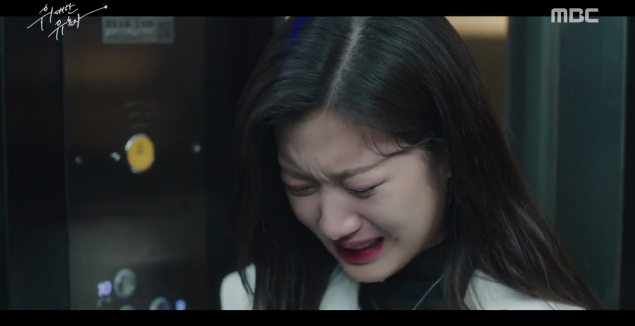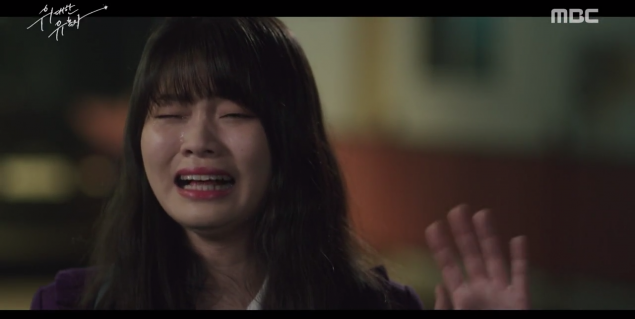 But on another note, we really haven't seen much of Se Joo and his family circumstances, or Hye Jung's little love fling, or Lee Ki Young, at all this week. Here's to hoping that the drama doesn't just kind of, brush these side characters off and pretend that they weren't really there.
The last thing I just have to comment on, is that no matter how unfair the matter is, it seems to me that the performances of the actors and actresses are gradually, gradually and little by little, but still, worsening... and I can only think of one reason why. The drama's bad ratings. I can't imagine how discouraging it is to be fully invested in a role when everyone is whispering behind your back about failure. I personally feel it with Si Hyun and Tae Hee, more than anyone else. But I hope the series will be able to wrap up safely, without any complications.
Score


Plot..........................7
Performance............5
Pacing.....................8
OVERALL..............6.6