Idol singer
Kim So Hye
greeted fans from inside her parents' cafe.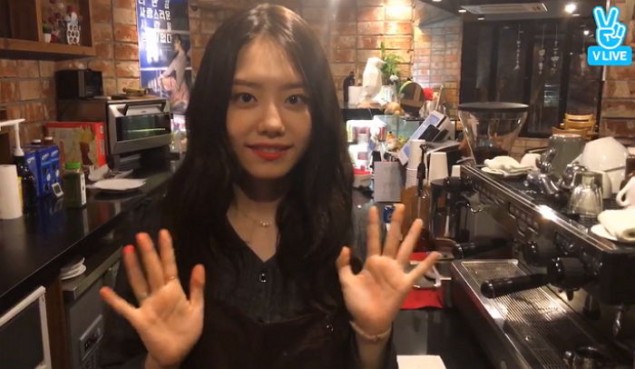 An online community board recently shared images of Kim So Hye working as a part-timer at her parents' cafe, showing off her fancy barista abilities, making ice-cold lattes and shakes.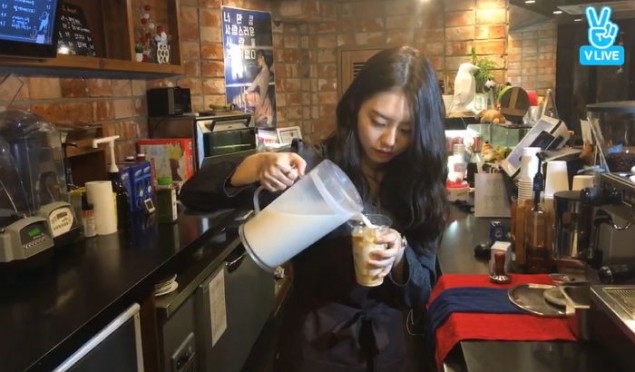 The Naver 'V' Live broadcast featured the idol star wearing an apron and busily working onsite.  She interacted with fans and even taught viewers how to make a sweet caramel macchiato and honey bread.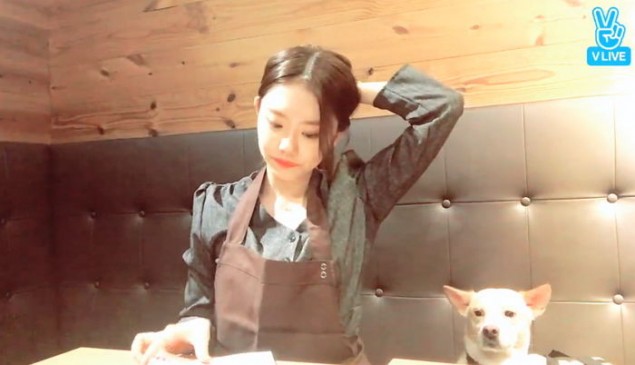 Setting up the espresso machine like a pro, and drizzling whip cream and honey onto the toasted bread, Kim So Hye mentioned, "I am currently thinking about a new recipe to be displayed on the drinks menu."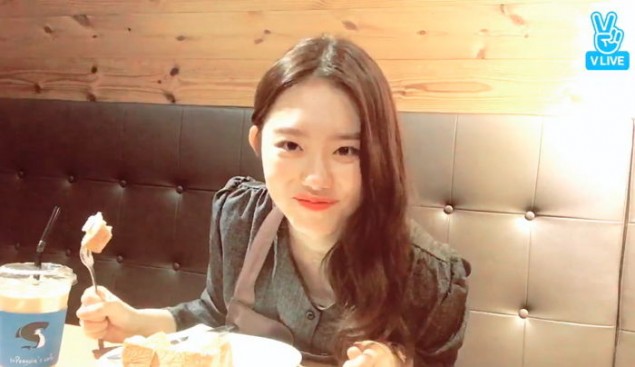 Responding to numerous comments made by fans during the live stream event, Kim So Hye also took the time to show off her lovely mukbang skills on the air.